Learn & Earn Cosmétique Review: Argan oil cosmetics?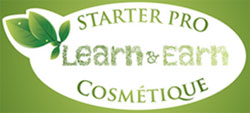 It is claimed on the Learn & Earn Cosmétique website that its parent company is Learn & Earn:
L&E cosmetics belongs to Learn and Earn (parent company), which was created in April 2013.

It has more than 12,000 registered members, and has already proved itself throughout Morocco! Many people have changed their lives thanks to Learn and Earn.

Its headquarters are in Belvedere (behind Casa Voyageurs near the old Centrale Laitière premises), at Résidence Zahra étage 3 bureau 18.

It has offices in various towns in Morocco and has a presence in other countries including France, Belgium, Switzerland ..Algeria, Tunisia and Ivory Coast.
No specific information about the ownership of the company is provided on the Learn & Earn, however the website domain ("lae-cosm.com") is registered to a "Zakaria Fathani". An address in Morocco is also provided, which matches claims that this is where the company is based out of.
Fathani's name doesn't appear anywhere on the Learn & Earn Cosmétique website, however he does have a YouTube channel. Several videos appear on Fathani's YouTube channel featuring him standing infront of a whiteboard marketing Learn & Earn.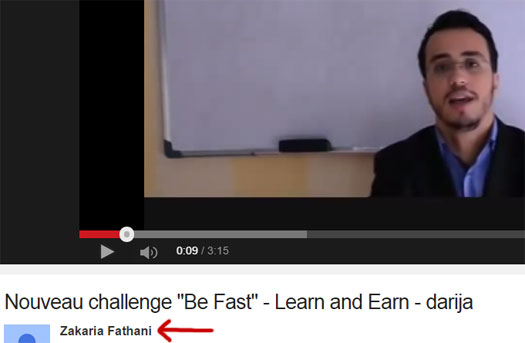 At the time of publication I was unable to source a website for Learn & Earn itself, however they do appear to be getting ready to launch something over at "lae-univ.com":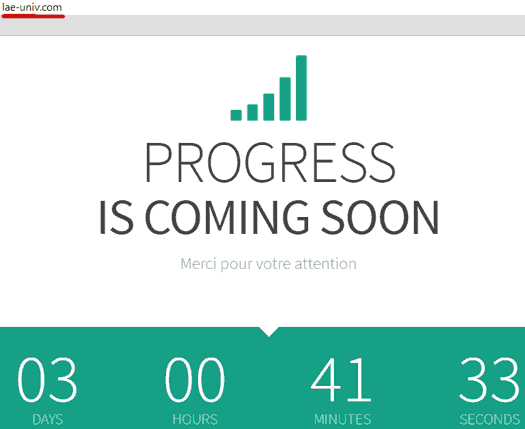 The ticker on the site indicates that they will be launching in a few days. Considering they claim Learn and Earn was "created in April 2013", I'm not sure what the story is there.
Read on for a full review of the Learn & Earn Cosmétique MLM business opportunity.
The Learn & Earn Cosmétique Product Line
Although cosmetics products do feature on the Learn & Earn Cosmétique website, they do not appear to be available for retail sale through the company itself.
Instead Learn & Earn Cosmétique invites affiliates to sign up and invest directly into the company:
Through your investments, you will be involved in the manufacturing process for our cosmetic products.
At the time of publication the "read more" button for the products section on the Learn & Earn Cosmétique website is broken. If one clicks the button you are redirected to the homepage of website.
The Learn & Earn Cosmétique Compensation Plan
The Learn & Earn Cosmétique compensation plan revolves around affiliates joining the company and then making $25 investments.
How much can be invested depends on how much an affiliate spends on fees:
Free membership – 100 positions ($2500)
VIP membership ($93 every four months) – 4000 positions ($100,000)
VIP paid memberships also have access to additional matrix commissions.
Investment ROIs
Learn & Earn accept $25 investments from affiliates on an advertised promise of a 2% a day ROI.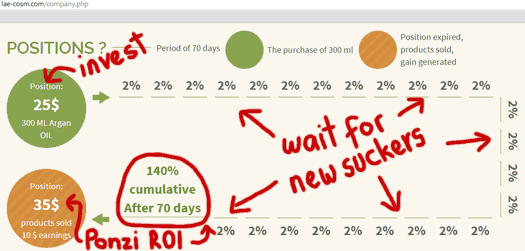 This works out to be a $35 ROI, paid out over 70 days (140% total ROI).
Referral commissions are paid out on investments made by recruited affiliates, paying 10% on level and 5% on level 2 (only VIP paid affiliates earn on level 2).
Matrix Commissions
Learn & Earn Cosmétique's VIP affiliates are charged $93 a month. Learn & Earn Cosmétique take this fee and use it to pay recruitment commissions through a 3×7 matrix.
A 3×7 matrix places an affiliate at the top of a matrix, with three positions directly under them (level 1):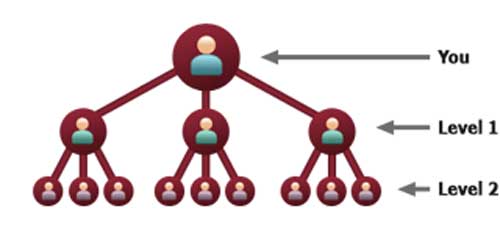 These initial three positions branch out into another three positions each (level 2), and so on and so forth down a total of seven levels (3276 positions total).
Positions in the matrix are filled via the recruitment of VIP affiliates, with each filled matrix position generating a commission.
How much of a commission is paid out depends on what level of the matrix a position is filled:
level 1 – $1 per position filled
level 2 – $10 per position filled
level 3 – $5 per position filled
levels 4 and 5 – $4 per position filled
level 6 – $5 per position filled
level 7 – $6 per position filled
Matrix commissions are paid upon initial payment of VIP affiliate fees and subsequent subscription payments (due every four months).
Joining Learn & Earn Cosmétique
Affiliate membership with Learn & Earn Cosmétique is either free (no matrix commissions, limited investment) or $93 for VIP affiliate membership (four-month subscription).
Conclusion
Under the guise of cosmetics being "exported to the Arab golf (sic) (UAE, Qatar, KUWAIT …)" and sold to persons unknown, Learn and Earn Cosmétique solicit $25 investments from their affiliates on the promise of a 70 day 140% ROI.
This naturally begs the question that if the company has a ready supply of cosmetic customers, why do they need affiliate funds?
$25 is surely something a company with "international status" could arrange a loan for from a bank? I mean, they promise a guaranteed 70 day 140% ROI – what bank could resist that?
The answer is of course that while Learn & Earn Cosmétique might have a small production run of actual cosmetics, the ROIs paid out to affiliates have nothing to do with it.
Instead, the company takes new affiliate investment and uses it to pay off existing investors.
No legitimate retail enterprise can offer consistent guaranteed 140% 70 day ROIs, much the less some start-up company based out of Morocco claiming to distribute cosmetics to purported customers in the middle-east.
As such, Learn & Earn Cosmétique functions as a Ponzi scheme.
There's also a "pay to play" element to the scheme, with the company rewarding those who pay for membership with higher investment amounts and access to a fee-driven pyramid scheme.
The matrix component of Learn & Earn Cosmétique charges participants $93 every four months, which qualifies them to earn commissions on fee-paying affiliates they recruit.
The fees paid by participants are used to pay out those with the largest recruited downlines under them. Effectively, it's just a simple $93 a quarter pyramid scheme.
The sustainability of Learn & Earn Cosmétique hinges on constant new investment funds flowing into the scheme. Affiliates can join for free but after hitting their investment limit, are forced to pay a fee to continue to participate.
With recruitment commissions used as a promotional tool by their uplines, many are likely to "upgrade" to VIP membership well before they hit their free account investment limit in any case.
As with all Ponzi schemes, what will eventually happen is new investment funds will eventually dry up. This in turn starves the Ponzi side of the business, leaving Learn & Earn Cosmétique unable to cover their advertised ROI liabilities.
Once ROIs grind to a halt people stop paying their monthly VIP membership fee, and that side of the business then too collapses.
Using cosmetics to conceal investment fraud might make for a light inside joke among Zakaria Fathani and his circle of top investors, but there's nothing funny about everyone below them losing their money.