Laser Online Review: 144% ROI every 12 days through crypto trading?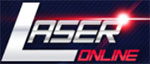 Laser Online launched a few months ago and operate in the cryptocurrency MLM niche.
The company claims to be incorporated in the US state of Delaware and names Antonio Garley as CEO on its website.
Garley seems to exist solely in marketing images published on the Laser Online website. I was unable to find any third-party information on him (on any platform), which I'm flagging as highly suspicious.
As for the Delaware incorporation, a "certificate of formation" published on the Laser Online website reveals it was done through Harvard Business Services.
Harvard Business Services offer company formation services in Delaware. The address featured on the certificate is also that of Harvard Business Services.
What this means is Laser Online has no physical presence in Delaware and is operating as a shell company.
Where Laser Online is actually being operated out of and the location of its management are unclear.
The Laser Online website domain ("laser.online") was initially privately registered on October 23rd, 2016.
The domain registration was last updated on June 13, 2017, suggesting this is when the current owners acquired it.
The official Laser Online Facebook profile was created three weeks later on July 8th.
As always, if an MLM company is not openly upfront about who is running or owns it, think long and hard about joining and/or handing over any money.
Laser Online Products
Laser Online has no retailable products or services, with affiliates only able to market Laser Online affiliate membership itself.
The Laser Online Compensation Plan
Laser Online affiliates invest $5 to $10,000 on the promise of a 144% ROI, paid in twelve business days (Mon-Fri).
Referral commissions are available on funds invested by recruited affiliates, paid down three levels of recruitment (unilevel):
level 1 (personally recruited affiliates) – 5%
level 2 – 2%
level 3 – 1%
Joining Laser Online
Laser Online affiliate membership is free, however affiliates must invest at least $5 to participate in the attached income opportunity.
Conclusion
The ruse behind Laser Online's 144% ROI is cryptocurrency trading and exchange.
Over the past 10 years of our "offline" business we were able to generate extended capital resources & in a conjunction with early (2011-2014 year) cryptocurrency** low-gap purchases coupled by constant trading & exchange.
That's obviously a load of baloney, because Laser Online only launched two months ago.
And as is typical of companies in the cryptocurrency MLM niche, Laser Online provide no evidence of crypto trading or exchange taking place.
Furthermore Laser Online's claims fail the Ponzi logic test.
If the company was able to generate a legitimate 144% ROI every twelve days, why would they be wasting their time soliciting investment from randoms over the internet?
And for the extremely gullible of you out there, let's take Laser Online's shell company formation in Delaware at face value.
Also consider the largest source of traffic to the Laser Online website is currently the US (estimated 8% via Alexa).
Laser Online themselves acknowledge they are offering an investment opportunity with a payable ROI.
A US company offering securities to US residents most definitely requires registration with the SEC.
Perusal of the SEC's Edgar database however turns up nothing for Laser Online or any derivative.
At the very least Laser Online is committing securities fraud.
Given they're fine with that, it's also highly probable all that's happening is newly invested funds are being shuffled around to pay off existing investors.
This would make Laser Online a Ponzi scheme.
As with all Ponzi schemes, once affiliate recruitment dries up so too will newly invested funds.
This will see Laser Online unable to meet its ROI obligations, prompting a collapse.
The math behind a Ponzi scheme guarantees that the majority of investors will ultimately lose money.
Update 6th December 2017 – "Antonio Garley", Laser Online's purported CEO, has been outed as Bodi Klamph.
Klamph is based out Canada and is assumed to be running Laser Online, which itself has since collapsed.