GetPaid Social Review: Paid marketing spam & recruitment

There is no information on the GetPaid Social website indicating who owns or runs the business, at least not on pages a visitor would typically land on.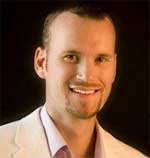 With a bit of poking around however, it is revealed that the creator of the GetPaid Social site is Jeff Long (right).
Congratulation on taking action right away! My team and I are here to support you should you need any help along the way.

I appreciate your business and look forward to welcoming you as a PREMIUM member!

Jeff Long
Creator GetPaid.Social
This corresponds with the GetPaid Social website domain, which was registered by Long in September 2015. An address in the US state of Nevada is also provided.
Long first appeared on BehindMLM's radar as the founder of AutoXTen, a recruitment scheme launched in 2011.
AutoXTen collapsed a few months after launch, with Long going to launch SMS Dailies. It too didn't last long.
Read on for a full review of the GetPaid Social MLM business opportunity.
The GetPaid Social Product Line
GetPaid Social market social media manipulation, with members paid to like and/or share a client's social media content.
What if you could get just 100 REAL, TARGETED people to share a social media post of yours for say just $10?

That would give your social media post IMMEDIATE EXPOSURE to over 10,000 people! Pretty exciting right?

Get as many followers, likes & shares as your budget can handle! Our members are standing by…
The GetPaid Social Compensation Plan
Participation in the GetPaid Social compensation plan requires paid affiliate membership.
Once qualified, GetPaid Social affiliates are then paid to recruit new paid affiliates via a unilevel compensation structure.
A unilevel compensation structure places an affiliate at the top of a unilevel team, with every personally recruited affiliate placed directly under them (level 1):

If any level 1 affiliates recruit new affiliates of their own, they are placed on level 2 of the original affiliate's unilevel team.
Theoretically a unilevel team can extend down an infinite number of levels, however GetPaid Social cap payable unilevel levels at two (discard level 3 in the above unilevel diagram).
Commissions are paid out as a percentage of fees newly recruited affiliate pays:
level 1 (personally recruited affiliates) = 40% of affiliate fees paid
level 2 = 10% of affiliate fees paid
Paid affiliates are also given access to "gold tasks" which, upon completion, GetPaid Social claim pay $1 or more.
Joining GetPaid Social
Participation in the GetPaid Social MLM business opportunity requires paid affiliate membership.
This membership costs either $27 a month, $97 annually or $197 one-time.
Conclusion
Imagine getting THOUSANDS of likes and shares on a given social media post for just pennies on the dollar!
The marketing concept behind GetPaid Social is pretty slimy. In essence, otherwise legitimate Facebook accounts are rented out to marketers to garner likes on or to share content, "for just pennies on the dollar".
GetPaid Social members are lured in on the prospect of getting paid to perform click tasks, with the reality being you're probably going to be paid peanuts.
Facebook (the obviously example) themselves do not approve of such schemes and referr to them as "click farms".
Click farms, in which individuals with real accounts on Facebook are paid to manually like specific Pages … are bad for people on Facebook, advertisers and Facebook itself.

To make it more difficult for these scams to be profitable, our abuse-fighting team builds and constantly updates a combination of automated and manual systems that help us catch suspicious activity at various points of interaction on the site, including: registration, friending, liking and messaging.

We write rules and use machine-learning to catch suspicious behavior. When we catch fraudulent activity, we work to counter and prevent it – including blocking accounts and removing fake likes.
Even when you factor out Facebook's objections to paid likes, the question of value remains.
You can place a dollar figure on paid likes and shares, but to what end? If your content isn't attracting attention on its own, create better content.
Getting a bunch of people to share or like mediocre content isn't going to make it any more appealing to those without vested financial interests.
On the MLM side of things, GetPaid Social is a pay-to-play chain-recruitment pyramid scheme.
You pay your affiliate fee and are then paid to recruit others who do the same. And although there are three paid membership options presented, the once-off "lifetime" fee is obviously what will be pushed.
All GetPaid Social MLM commissions are paid out of affiliate fees, directly linking the action of recruiting to getting paid.
This side of GetPaid Social sees the tasks rendered irrelevant, with recruitment commissions paid out likely to dwarf task completion payouts.
As with all such schemes, once recruitment of new affiliates dies down, the scheme collapses.
Not unlike the various schemes Jeff Long launched back in 2011, expect GetPaid Social to crash and burn within a few months.