Envi FX Review: "Automated Capital" trading financial fraud

Envi FX fails to provide company ownership and executive information on its website.
Envi FX's website domain ("envifx.com"), was first registered in 2020. The private registration was last updated on July 23rd, 2022.
Update 3rd August 2022 – As referenced in the conclusion of this review, one half of the admin team behind Envi FX and Automated Capital goes by "Kyle".
In the comments below, BehindMLM reader David has outed "Kyle" as Kyle Cole (aka Kyle Raymond Cole and Kyle Raymond):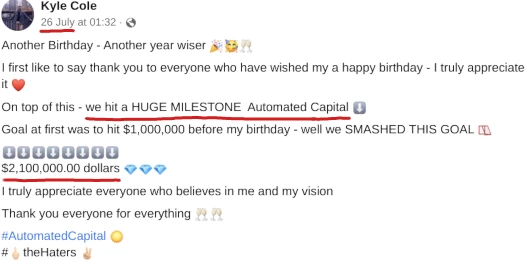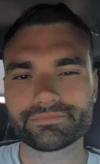 As of July 26th, Cole (right) claims $2.1 million has been invested into Envi FX and Automated Capital. Within an hour of David outing Cole, Cole deleted the above FaceBook post.
As per Cole's FaceBook account, he's a "full time entrepreneur" based out of Cincinnati, Ohio.
I can't confirm it's the same individual but, back in January, BehindMLM had a "Kyle Cole" show up trying to understand the since collapsed Intelligence Prime Capital Ponzi scheme.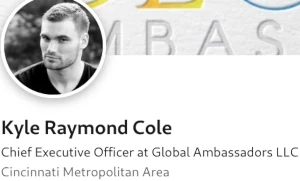 On LinkedIn Cole cites himself as the CEO and Financial Specialist of "Global Ambassadors LLC".
Whatever Global Ambassadors LLC was, its website is no longer functional.
A search of the Edgar database reveals Cole is not registered with the SEC. It is illegal to offer and promote unregistered securities in the US.
Cole's Automated Capital partner in crime has yet to be identified. /end update
Update 3rd August 2022 #2 – I did some more digging around and believe Kyle Cole's partner in crime is Hendry J Agus.
This is based on Cole and Agus being the sole two admins of Automated Capital's official FaceBook group: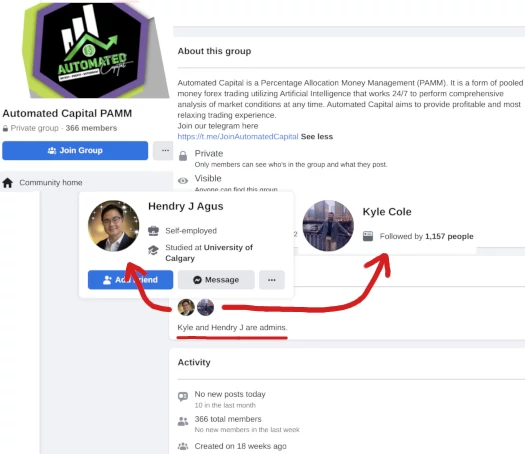 The group currently has 366 members and was created in March 2022.
Automated Capital is a Percentage Allocation Money Management (PAMM).

It is a form of pooled money forex trading utilizing Artificial Intelligence that works 24/7 to perform comprehensive analysis of market conditions at any time.
On his own FaceBook profile, Agus promotes Automated Capital as a "legit investment platform" generating "20 to 30% monthly":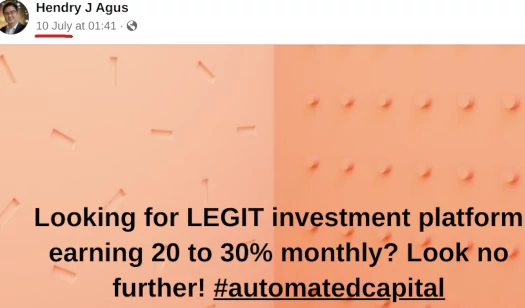 Agus represents he is based out of Alberta in Canada. Agus, like Cole, is not registered with the SEC or Canadian financial regulators.
Agus represents he has been committing securities fraud since at least "early 2021":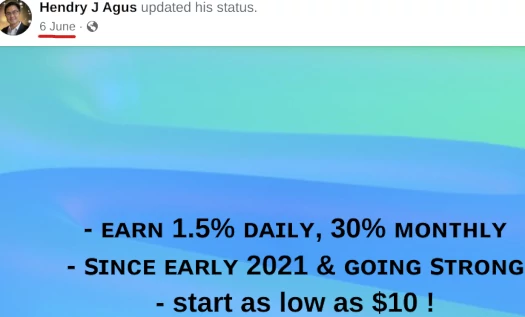 Prior to founding Automated Capital, Agus was promoting CopyProTraders,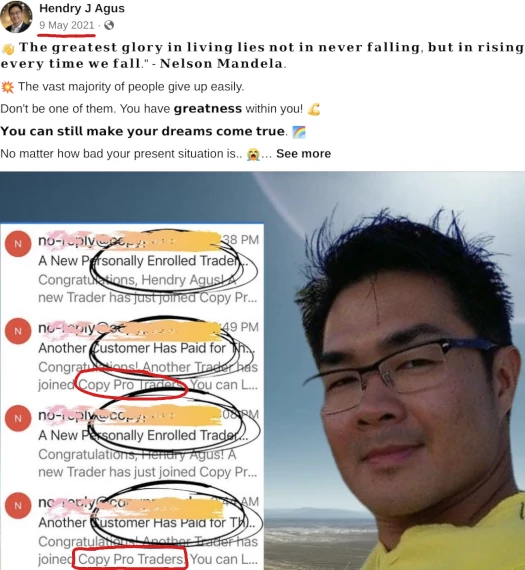 CopyProTraders is another MLM opportunity committing securities fraud. As at the time of this update, CopyProTraders' website was non-responsive.
Before CopyProTraders Agus promoted My Freedom 365, a Ponzi cycler.
In addition to scamming people through fraudulent investment schemes, Agus works as a "systems engineer". He is also a former Primerica distributor. /end update
As always, if an MLM company is not openly upfront about who is running or owns it, think long and hard about joining and/or handing over any money.
Envi FX's Products
Envi FX has no retailable products or services.
Affiliates are only able to market Envi FX affiliate membership itself.
Envi FX's Compensation Plan
Envi FX affiliates invest cryptocurrency on the promise of passive returns.
Envi FX's returns are dressed up as forex trading, with commissions paid on simulated trading volume by recruited affiliates.
Envi FX pays commissions via a unilevel compensation structure.
A unilevel compensation structure places an affiliate at the top of a unilevel team, with every personally recruited affiliate placed directly under them (level 1):

If any level 1 affiliates recruit new affiliates, they are placed on level 2 of the original affiliate's unilevel team.
If any level 2 affiliates recruit new affiliates, they are placed on level 3 and so on and so forth down a theoretical infinite number of levels.
Envi FX caps payable unilevel team levels at five.
Commissions are paid per lot trade volume across these five levels as follows:
level 1 (personally recruited affiliates) – $1.50 per lot
levels 2 to 5 – 75 cents per lot
A lot is typically 100,000 units of the base currency being traded. How this factors into Envi FX's simulated trading is unclear.
High Rise and Top Heavy ranked Envi FX affiliates receive higher commission rates:
High Rise ranked affiliates earn $2 on level 1, $1 on level 2, 95 cents on level 3, 30 cents on level 4 and 25 cents on level 5
Top Heavy ranked affiliates earn $2.50 on level 1, $1.50 on level 2 and 50 cents on level 3
Note that High Rise and Top Heavy rank qualification criteria is not provided.
Joining Envi FX
Envi FX affiliate membership appears to be free. No minimum investment amounts are specified.
Envi FX solicits investment in various cryptocurrencies.
Envi FX Conclusion
Envi FX's website overloads visitors with trading information and options. This is an attempt to make the site look like a legitimate trading broker.
All anyone cares about is the passive investment opportunity, which Envi FX dresses up as Percentage Allocation Management Module (PAMM) accounts.
Your first red flag with Envi FX is you don't know who's running it. This is not how legitimate companies asking you for money operate.
Your second red flag with Envi FX is solicitation of investment in cryptocurrency to forex trade with.
Your third red flag is Envi FX committing securities fraud.
Envi FX affiliates invest crypto with anonymous randoms, do nothing and collect a daily ROI. Sound familiar?

Envi FX operates a passive investment opportunity. This requires it to be registered with financial regulators.
Envi FX provides no evidence it has registered with financial regulators and filed legally required audited financial reports.
Envi FX affiliates are provided simulated trading reports in their backoffice. This is not substitute for registration with financial regulators.
Rather than operate legally, Envi FX offers up the following pseudo-compliance:
This website is not directed at or intended to elicit citizens and/or residents of the USA.
As we can see over at SimilarWeb, this is baloney: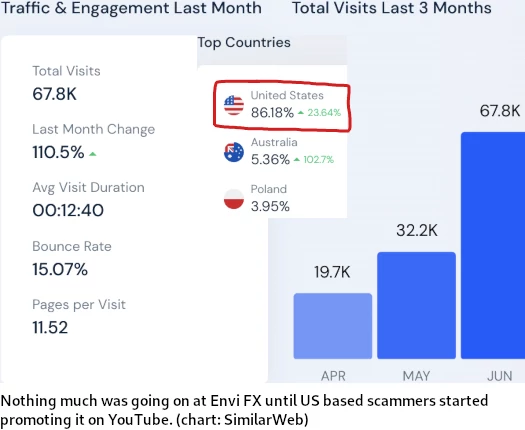 86% of Envi FX's website traffic originates from the US.
A search of the SEC's Edgar database reveals Envi FX is not registered to offer securities in the US. They aren't registered to offer securities anywhere on the planet.
Note that in addition Envi FX committing securities fraud, anyone promoting is also committing securities fraud. Promotion of unregistered securities is also illegal the world over.
Finally, by offering a forex trading investment opportunity to US residents, simulated or otherwise, Envi FX needs to be registered with the CFTC.
A search of the NFA register confirms Envi FX isn't registered with the CFTC. This is a violation of the Commodities and Exchange Act.
While we don't know who is running Envi FX, they're running the scheme and communicating to investors via the "Automated Trading" Telegram group (an MLM company being run through Telegram is another red flag).
In a message posted to the Automated Trading Telegram group mid July, investors were told Envi FX committing financial fraud "doesn't matter".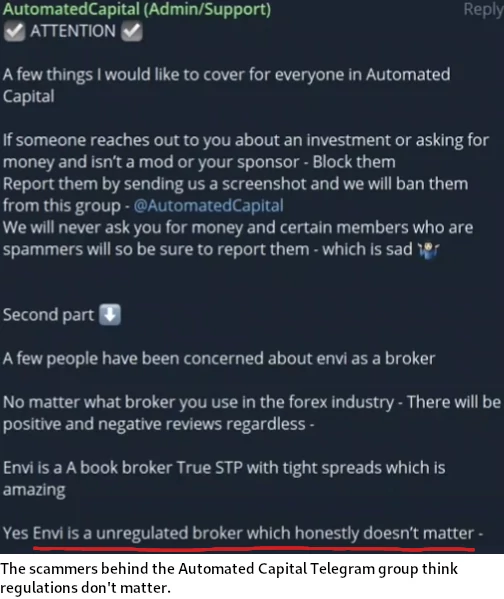 The admin of Automated Trading refers to founders of the scheme as "Kyle and I".
MLM companies commit financial fraud and operate illegally because they aren't doing what they claim to be. With Envi FX, this would be forex trading to generate external ROI revenue.
If Envi FX isn't trading, what are they doing?
They're running a Ponzi scheme.
New crypto comes in and Envi FX uses it to pay early investor withdrawals. This is dressed up as trading, complete with simulated backoffice trading reports and lot commissions.
It's all theater and is completely disconnected from Envi FX shuffling around invested crypto to pay returns.
As with all MLM Ponzi schemes, once Envi FX recruitment dries up so too will new investment.
This will starve Envi FX of ROI revenue, eventually prompting a collapse.
The math behind Ponzi schemes guarantees that when they collapse, the majority of participants lose money.
Update 5th August 2022 – Within 24 hours of this article being updated with company ownership information, the Automated Capital FaceBook group has been marked private.
Update 24th September 2022 – EnviFX and Automated are imploding. Over the last 48 hours investors have lost upwards of 70% in their trading accounts.