Doorway Financial Review: Finance website Ponzi scheme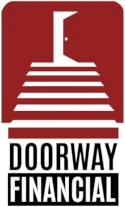 Doorway Financial fails to provide ownership or executive information on its website.
Doorway Financial's website domain ("doorwayfinancial.com"), was first registered in 2007.
The private registration was last updated on May 20th, 2023. Doorway Financial's current website appears to have gone live sometime in late 2021.
In an attempt to appear legitimate, Doorway Financial provides a US corporate address in Delaware on its website.
This appears to be a random address with no verifiable connection to Doorway Financial.
As always, if an MLM company is not openly upfront about who is running or owns it, think long and hard about joining and/or handing over any money.
Doorway Financial's Products
Doorway Financial has no retailable products or services.
Affiliates are only able to market Doorway Financial affiliate membership itself.
Doorway Financial's Compensation Plan
Doorway Financial affiliates invest a minimum $300 or cryptocurrency equivalent.
This is done on the promise of a passive 0.77% daily return, paid on weekdays.
If a Doorway Financial affiliates opts to not withdraw, this rate is increased to 0.8% a day.
Funds invested into Doorway Financial are locked for nine months. Only the daily ROI and MLM commissions are withdrawable during this time.
The MLM side of Doorway Financial pays on recruitment of affiliate investors.
Referral Commissions
Doorway Financial pays a referral commission on invested funds down three levels of recruitment (unilevel):

level 1 (personally recruited affiliates) – 10%
level 2 – 5%
level 3 – 2.5%
Residual Commissions
Doorway Financial pays residual commissions weekly on invested funds, again down three levels of recruitment:
level 1 – 0.3%
level 2 – 0.2%
level 3 – 0.1%
Joining Doorway Financial
Doorway Financial affiliate membership is free.
Full participation in the attached income opportunity requires a minimum $300 investment.
Doorway Financial solicits investment in USD and various cryptocurrencies.
Doorway Financial Conclusion
Doorway Financial hides both its investment scheme and compensation details on its website.
This is an immediate red flag with respect to disclosure to consumers.
The reason Doorway Financial presents a generic finance website and hides information, is because they're running a Ponzi scheme.
This can further be confirmed by Doorway Financial failing to register itself with financial regulators.
If we take Doorway Financial's Delaware address at face value (don't do this), in order to operate legally they should be registered with the SEC.
A search of the SEC's public Edgar database reveals Doorway Financial is not registered.
This means that at a minimum, Doorway Financial is committing securities fraud.
Securities fraud and Ponzi schemes go hand-in-hand.
As with all MLM Ponzi schemes, once affiliate recruitment dries up so too will new investment.
This will starve Doorway Financial of ROI revenue, eventually prompting a collapse.
The math behind Ponzi schemes guarantees that when they collapse, the majority of participants lose money.