CryptOnion Review: Ecovill Nature "trade cryptocurrency" sister Ponzi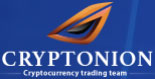 CryptOnion provide no information on their website about who owns or runs the business.
The CryptOnion website domain ("cryptonion.io") was privately registered on July 24th, 2017.
CryptOnion provide a UK incorporation number on their website for "CryptOnion Limited".
CryptOnion Limited was incorporated on July 31st, 2017. The Bristol address used to incorporate the company is the same as that of the recently launched Ecovill Nature Ponzi scheme.
UK incorporation is dirt cheap and for the most part unregulated. They are a favorite for scammers looking to incorporate dodgy companies.
As always, if an MLM company is not openly upfront about who is running or owns it, think long and hard about joining and/or handing over any money.
CryptOnion Products
CryptOnion has no retailable products or services, with affiliates only able to market CryptOnion affiliate membership itself.
The CryptOnion Compensation Plan
CryptOnion affiliates invest funds on the promise of an advertised ROI:
invest $10 to $199 and receive a 250% ROI after 200 days
invest $200 to $1499 and receive a $297% ROI after 220 days
invest $1500 to $9999 and receive a 348% ROI after 240 days
invest $10,000 to $20,000 and receive a 403% ROI after 260 days
CryptOnion pay referral commissions via a unilevel compensation structure.
A unilevel compensation structure places an affiliate at the top of a unilevel team, with every personally recruited affiliate placed directly under them (level 1):

If any level 1 affiliates recruit new affiliates, they are placed on level 2 of the original affiliate's unilevel team.
If any level 2 affiliates recruit new affiliates, they are placed on level 3 and so on and so forth down a theoretical infinite number of levels.
CryptOnion caps payable unilevel levels at eleven, with referral commissions paid out as a percentage of funds invested across these eleven levels:
level 1 (personally recruited affiliates) – 8%
level 2 – 7.2%
level 3 – 6.4%
level 4 – 5.6%
level 5 – 4.8%
level 6 – 4%
level 7 – 3.2%
level 8 – 2.4%
level 9 – 1.6%
level 10 – 0.8%
level 11 – 0.4%
Joining CryptOnion
CrytptOnion affiliate membership is free, however free affiliates can only earn referral commissions.
Full participation in the CryptOnion MLM opportunity requires a minimum $10 investment.
Conclusion
CryptOnion claim to generate ROI revenue through "trade cryptocurrency" [sic].
There is however no evidence of any cryptocurrency trading taking place, nor profits generated through trading being used to pay affiliates.
Furthermore CryptOnion's claims fail the Ponzi logic test.
If CryptOnion's anonymous owner(s) were able to trade cryptocurrency to the tune of over 403% every 260 days (that's 566% annually), why would they share that profit with randoms over the internet?
The only verifiable source of revenue entering CryptOnion is new affiliate investment.
Using new investment to pay existing affiliates a daily ROI makes CryptOnion a Ponzi scheme.
Having launched prior to Ecovill Nature, it is likely CryptOnion is preparing for investor losses as the first round of invested funds approach maturity.
200 days from a July, 2017 launch puts at late January or early February, 2018, which is fast approaching.
Once funds stolen from Ecovill Nature affiliates are exhausted though, CryptOnion will be back at square one. A bunch of promises and no money to pay out affiliates with.
The sad reality of Ponzi schemes is that in order for owners and early investors to make off with the majority of invested funds, the vast majority of participants have to lose out.