CryptoBitx Review: Faisal Kamal launches second bitcoin gifting scheme

There is no information on the CryptoBitX website indicating who owns or runs the business.
The CryptoBitX website does have an "about us" section, however at the time of publication it was blank.
The CryptoBitX website domain ("cryptobitx.com") was registered on December 20th, 2016. Faisal Kamal of Dubai Petroleum is listed as the owner, with an address in Dubai also provided.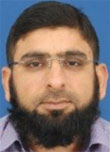 Faisal Kamal (right) first popped up on BehindMLM's radar last month as the admin of FastBTC.
FastBTC's business model saw affiliates gift bitcoin to each other via a 2×3 matrix. At the time of publication the FastBTC website was non-responsive.
This suggests the scheme has collapsed, likely prompting Kamal to try again with CryptoBitX.
Read on for a full review of the CryptoBitX MLM opportunity.
The CryptoBitX Product Line
CryptoBitX has no retailable products or services, with affiliates only able to market CryptoBitX affiliate membership itself.
The CryptoBitX Compensation Plan
CryptoBitX affiliates gift bitcoin to each other via a 2×7 matrix.
A 2×7 matrix places an affiliate at the top of a matrix, with two positions directly under them: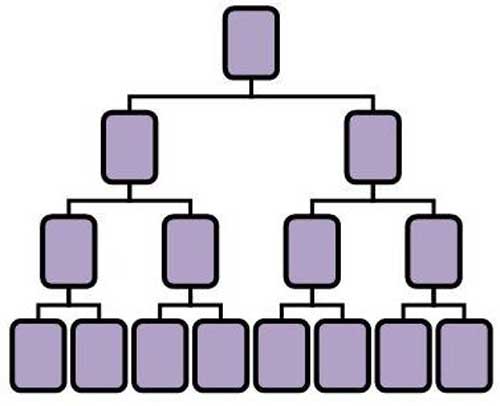 These two positions form the first level of the matrix. The second level of the matrix is generated by splitting each of the first two positions into another two positions each.
Subsequent levels of the matrix are generated in the same manner (up to seven levels), with each new matrix level housing twice as many positions as the previous level.
Each level of a CryptoBitX matrix operates as an independent cash gifting tier.
A CryptoBitX affiliate begins by signing up and gifting 0.001 BTC to the affiliate who recruited them.
This payment qualifies the affiliate to receive 0.001 BTC from two subsequently recruited CryptoBitX affiliates placed in the first level of their matrix.
The other six CryptoBitX matrix levels operate in the same manner, the only difference being an increase in the amount gifted and number of gifting payments received:
level 1 – gift 0.001 BTC to the affiliate who recruited you and receive 0.001 BTC from two subsequently recruited affiliates
level 2 – gift 0.0015 BTC and receive 0.0015 BTC from four affiliates
level 3 – gift 0.004 BTC and receive 0.004 BTC from eight affiliates
level 4 – gift 0.02 BTC and receive 0.02 BTC from sixteen affiliates
level 5 – gift 0.2 BTC and receive 0.2 BTC from thirty-two affiliates
level 6 – gift 1 BTC and receive 1 BTC from sixty-four affiliates
level 7 – gift 8 BTC and receive 8 BTC from one hundred and twenty-eight affiliates
Joining CryptoBitX
CryptoBitX affiliate membership is tied to a 0.0015 BTC gifting payment to the affiliate who recruited you.
Full participation in the CryptoBitX income opportunity costs 9.2265 BTC.
Conclusion
Having failed at launching one bitcoin gifting scam, Faisal Kamal is back with a second launch in just over a month.
CryptoBitX is the same gifting model as FastBTC. The matrix this time around is larger, as are the bitcoin amounts gifted.
As with all of the bitcoin gifting schemes going around, CryptoBitX is set up to benefit its owner.
Through one or more preloaded matrix positions and passups at each matrix level, Faisal Kamal will receive the majority of funds deposited into the scheme.
If CryptoBitX doesn't collapse as fast as FastBTC did, a few early adopter affiliates will receive what's left.
Once new affiliate recruitment dies down the majority of CryptoBitX affiliates will lose money.