Cash Now Invest Review: Five-tier matrix Ponzi cycler

There is no information on the Cash Now Invest website indicating who owns or runs the business.
The Cash Now Invest website domain ("cashnowinvest.info") was registered on the 20th of May 2016, however the domain registration is set to private.
The Cash Now Invest website is hosted on a private server. Further research reveals this same server is used to host Fast Money Matrix:

Fast Money Matrix was a six-tier matrix Ponzi cycler launched back in February of this year. Alexa traffic statistics for the Fast Money Matrix website suggest the scheme has collapsed.
Both Fast Money Matrix and Cash Now Invest are likely owned by the same person, with the collapse of the former prompting the launch of the latter.
As always, if an MLM company is not openly upfront about who is running or owns it, think long and hard about joining and/or handing over any money.
The Cash Now Invest Product Line
Cash Now Invest has no retailable products or services, with affiliates only able to market Cash Now Invest affiliate membership itself.
Bundled with Cash Now Invest affiliate membership is access to a PLR ebook library.
The Cash Now Invest Compensation Plan
Once Cash Now Invest affiliates purchase matrix positions and are paid when they recruit others who do the same.
Each matrix is a 2×1 structure, requiring two new positions to be purchased before a commission is paid out.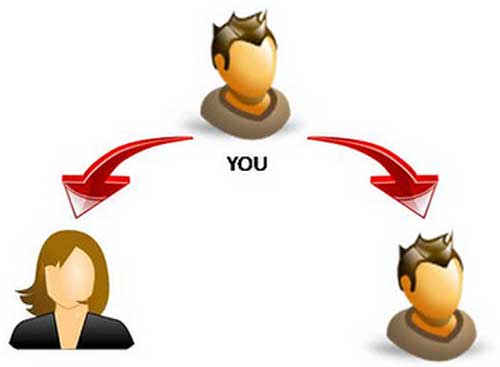 In total Cash Now Invest operate five matrix tiers, with position costs and commissions paid in each as follows:
$5 line – positions cost $5 and pay out a $10 commission
$10 line – positions cost $10 and pay out a $20 commission
$20 line – positions cost $20 and pay out a $40 commission
$40 line – positions cost $40 and pay out a $80 commission
$60 line – positions cost $60 and pay out a $120 commission
A 5% referral commission is available on position purchases made by recruited affiliates, paid out down three levels of recruitment (unilevel).
Joining Cash Now Invest
Affiliate membership with Cash Now Invest is free, however affiliates must purchase at least one $5 matrix position in order to participate in the MLM opportunity.
Conclusion
Cash Now Invest is pretty similar to Fast Money Matrix, only they've reduced the matrix size and available tiers.
Like Fast Money Matrix, all you're looking at is a Ponzi scheme with a cash gifting element whacked on top.
You invest $x and then receive two investments of $x made after yours. That's pretty much all there is to Cash Now Invest.
Like Fast Money Matrix, expect Cash Now Invest to be heavily preloaded with admin positions. This ensures the anonymous admin receives most of the money invested in matrix positions, with all but a few of the early adopters losing out.
Fast Money Matrix appears to have collapsed pretty quickly after it launched. Things probably aren't going to be any different with Cash Now Invest the second time around.