BF Football Review: Sports betting themed crypto Ponzi

BF Football provides no information about who owns or runs the company on their website.
BF Football's website domain "3bf.com", was first registered in 2004. The registration was last updated on December 19th, 2021.
Courtesy of the Wayback Machine, we learn BF Football's domain was for sale in November 2021: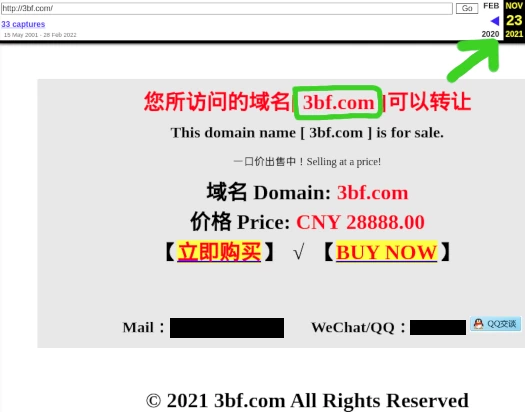 This suggests the current owners purchased the domain a month later in December.
We learn from the domain sale notice that BF Footballs' domain was purchased on a Chinese marketplace.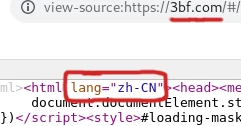 Supporting whoever is behind BF Football being fluent in Chinese is the company's website language also being set to Chinese.
BF Football represents it is active in the Philippines, US and Malaysia.
Of these markets the Philippines appears to be the most prominent. To that end the Philippine SEC issued a securities fraud warning against BF Football on January 21st, 2022.
At time of publication BF Football's website is still accessible. Typically when we see the Philippine SEC issue warnings against Philippine companies, they disappear pretty quickly.
This further supports whoever is behind BF Football probably being in a Chinese-speaking country.
As always, if an MLM company is not openly upfront about who is running or owns it, think long and hard about joining and/or handing over any money.
BF Football's Products
BF Football has no retailable products or services.
Affiliates are only able to market BF Football affiliate membership itself.
BF Football's Compensation Plan
BF Football affiliates invest funds on the promise of a 2% to 3% daily ROI.
Referral commissions on invested funds are paid down three levels of recruitment (unilevel):

level 1 (personally recruited affiliates) – 10%
level 2 – 5%
level 3 – 3%
Joining BF Football
BF Football affiliate membership costs are not disclosed. Ditto any investment restrictions (min/max amounts etc.).
BF Football solicits investment via bank card and cryptocurrency (tether). Suggested invesment amounts range from $300 to $50,000.
BF Football Conclusion
BF Football represent returns are paid via bets made on football games. This is done through an app.
What BF Football don't provide is a track record, through audited financial reports.
We know from the SEC's fraud warning that BF Football and their affiliates run around lying about regulatory registrations:
Agents and representatives of BF FOOTBALL claim that not only is it a registered corporation, but it has an SEC license in the Philippines and that it is a legal investment project recognized by the Philippine government.
In the absence of external revenue generation, it follows BF Football is also lying about that.
As it stands the only verifiable source of revenue entering BF Football is new investment – made in cryptocurrency.
Using new investment to pay returns makes BF Football a Ponzi scheme.
As with all MLM Ponzi schemes, once recruitment dries up so too will new investment.
This will starve  BF Football of ROI revenue, eventually prompting a collapse.
The math behind Ponzi schemes guarantees that when they collapse, the majority of participants lose money.
Recovery from a crypto Ponzi is next to impossible without regulatory intervention. Giving your money to Chinese scammers through an app reduces these already slim odds even further.