Avazoo Review: Bogus billion dollar raffle pyramid scheme

Avazoo operates in the gambling MLM niche. The company is headed up by Chairman Hans Reinisch.
Avazoo is proud to be led by Dr. Hans Reinisch, Avazoo's Chairman of The Board.

Dr. Reinisch has a proven track record of over 25 years, holding CEO positions worldwide in Europe, Australia, The Caribbean and the United States.

In one of his Top Fortune 500 enterprises, he served as the Managing Director and CEO of EMI Music/Capitol Records in Europe.
Reinisch is represented on Avazoo's website by what appears to be an old photo with Jay Leno.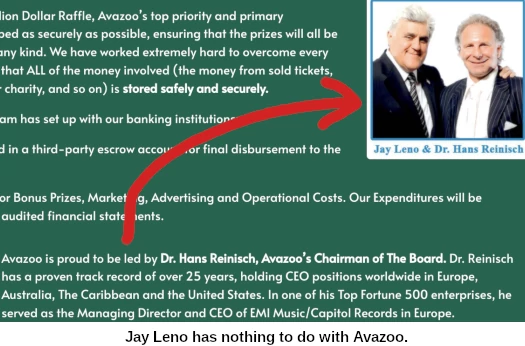 This struck me as odd.
According to his LinkedIn profile Reinisch is based out of Florida. He lists involvement in Avazoo dating back to 2012.
At time of publication Avazoo's official YouTube channel has sixty videos. None of the titles mention Hans Reinisch.
Considering he's presented as the face of Avazoo, this also struck me as odd.
One recent video uploaded to Avazoo's channel caught my eye; "Company Update".
The video was almost a half hour in length. Not wanting to risk changes outdating my review as soon as it was published though, I queued it up.
The first thing I noticed was the video's description:
Avazoo Founder & COO Dave Cutler will be Live at 8:00 PM New York Time (EST) with the Company Update, sharing essential and key updates regarding Avazoo.
Hmm. That's not Hans Reinisch.
So who's Dave Cutler?
According to his LinkedIn profile, he's the CEO of AppTech Gateway and based out of Las Vegas, Nevada.
In 2004 the FTC sued a David G. Cutler for operating "an illegal business opportunity".
One of the companies involved in the scheme, B&C Ventures, Inc., was based out of Nevada.
That alone though isn't enough to confirm this was Avazoo co-founder Dave Cutler.
In addition to Cutler, the FTC sued Cindy Gannon, Paul D. Bonnallie, Tisa Christiana Spraul, and Michael J. Hatch.
Paul Bonnallie appears in a photo with Cutler in a $300 Avazoo advertising spot on Black Tie Magazine: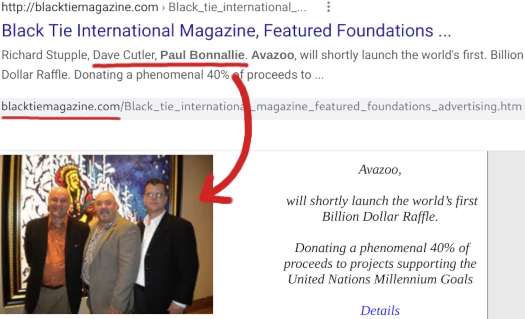 Tisa Christiana Spraul is head of Avazoo's Global Operations: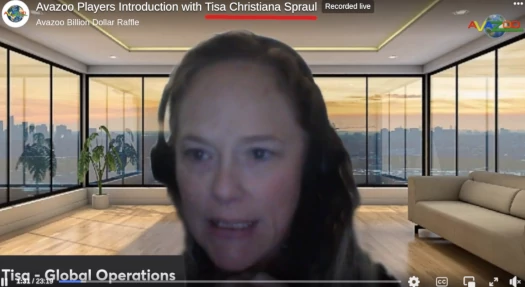 I wasn't able to confirm whether Cindy Gannon or Michael Hatch have anything to do with Avazoo.
Three of the five defendants the FTC sued for fraud in 2004 however are involved.
Theeeeeeeeey're back.
I'm not sure exactly how much actual involvement Hans Reinisch has in Avazoo. At least on the surface he appears to be nothing more than a token executive for Avazoo's website.
Read on for a full review of Avazoo's MLM opportunity.
Avazoo's Products
Avazoo has no retailable products or services.
Affiliates are only able to market Avazoo affiliate membership itself.
Avazoo's Compensation Plan
Avazoo sell tickets to a purported $1 billion lottery.
There are 50 million tickets in total, sold for between $20 to
Beginner – 5 million tickets for $20 each
Associate – 5 million tickets sold in lots of three for $50 a lot
VIP – no ticket limit beyond the hard 50 million ticket cap, sold in lots of ten for $100 a lot
Syndicate – $1500 for one entry, plus three additional entries per affiliate recruited within ten days of purchase (note any winnings above $2500 are shared among the syndicate)
Corporate – $2500 for one entry, plus two additional entries per affiliate recruited within ten days of purchase (capped at 250 recruits and any winnings above $25,000 are shared among all Corporate group members)
must maintain 100 free tickets to maintain position.
MLM Commission Qualification
To qualify for commissions, each Avazoo affiliate must
maintain 400 free tickets
personally sell three tickets
Free tickets are earned through Avazoo's app. Affiliates are assigned tasks which, when completed, award free tickets.
Tasks referenced on Avazoo's website include
sharing our mission about the Avazoo Billion Dollar Raffle on your social media, dropping off canned goods at your local food bank, volunteering at your local church, or maybe visiting one of our participating Sponsors.
Lottery Earnings
Avazoo claim to offer a billion dollar lottery prize, payable to one winning ticket.
The affiliate who recruited the affiliate holding the ticket also earns $100 million.
There are also an additional one hundred $1 million second prize draws. The referring affiliates of winning second prize draws each earn $100,000.
Monthly Prizes
Associate and higher Avazoo affiliate tiers qualify for "monthly bonuses prizes".
Avazoo's website has a page on monthly bonuses prizes however no specifics are provided.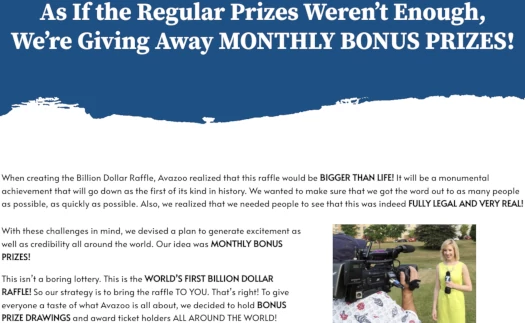 Whether Avazoo has actually held any monthly bonuses prizes since launching its lottery in late 2020 is unclear.
Referral Commissions
Avazoo pays referral commissions on ticket sales down two levels of recruitment (unilevel):
level 1 (personally recruited affiliates) – 10%
level 2 – 5%
If an Avazoo affiliate signs up without a referring affiliate, they are allocated to an existing MLM commission qualified affiliate for a 10% commission.
Avazoo virtual shares
If an Avazoo affiliate is and remains MLM commission qualified (see above), they receive a virtual share every two weeks.
No specifics regarding the Avazoo's virtual shares are provided.
Joining Avazoo
Avazoo affiliate membership is tied to a $20 to $2500 lottery ticket purchase.
Beginner – $20 for one ticket
Associate – $50 for three tickets
VIP – $100 for ten tickets
Syndicate – $1500 for one ticket + syndicate grouping
Corporate – $2500 for one ticket plus corporate grouping
The more an Avazoo affiliate spends the higher their income potential.
Avazoo Conclusion
David G. Cutler, Paul D. Bonnallie and Tisa Christiana Spraul settled the FTC's fraud charges against them in 2006.
Bogus Business Opportunity Promoters Now Out of Business

Group Bilked Consumers Out of Tens of Thousands Apiece

Seven companies and five individuals, who scammed investors out of millions with their bogus business ventures, have settled charges brought by the Federal Trade Commission.

The companies will give up their remaining assets to the FTC, and two of the individual defendants will pay more than $197,000.

The group used aggressive telemarketing campaigns and weekend sales seminars held in hotels throughout the U.S. to deceptively market and sell their business opportunities involving rechargeable, prepaid phone cards and public-access Internet terminals at costs ranging from $12,995 to almost $250,500.

The defendants in the case – Internet Marketing Group, Inc.; OneSetPrice, Inc.; First Choice Terminal, Inc., a Louisiana corporation; First Choice Terminal, Inc., an Arizona corporation; B&C Ventures, Inc.; RPM Marketing Group, Inc.; National Event Coordinators, Inc.; David G. Cutler; Cindy Austen Gannon; Paul D. Bonnallie; Tisa Christiana Spraul; and Michael J. Hatch – were based in Tennessee, Florida, Louisiana, Arizona, and Nevada.

The order announced today enters a $15 million judgment against the corporate defendants, who have few remaining assets. Their remaining assets, however, will be turned over to the FTC.

The orders for each individual defendant also enter a $15 million judgment against each person, suspended based on their inability to pay.

The settlements prohibit the defendants from violating the FTC Act, the Franchise Rule, and the Do Not Call provisions of the Telemarketing Sales Rule.
I want to be clear that a fraud settlement injunction granted in 2006 doesn't automatically mean Avazoo is a scam.
Avazoo is a scam because it's an illegal lottery wrapped around a pyramid scheme.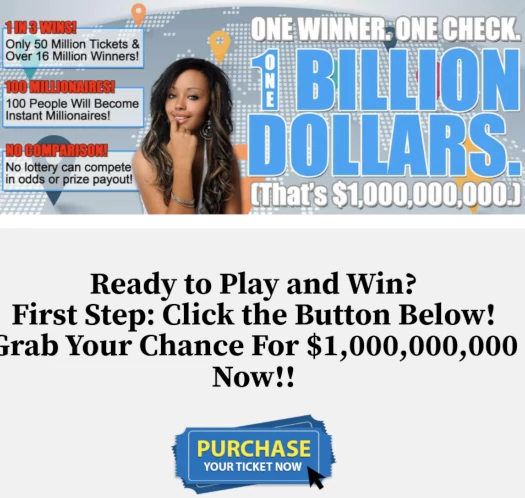 We'll address Avazoo's pyramid scheme component because that's straight forward.
Avazoo is an MLM company with no retail offering. Everyone is an affiliate with access to the comp plan, making Avazoo a pyramid scheme.
Moving on…
Avazoo makes a big deal about its lottery being legal.
Avazoo's Billion Dollar Raffle IS LEGAL AND REAL! It is an event that Avazoo's founders have worked hard for and has taken over a decade to create.

IT'S FINALLY HERE for you to play and hopefully win!
Avazoo's legal representations about its lottery rests in it being registered with the Cagayan Economic Zone Authority (CEZA).
To that end an April 2021 CEZA "interactive gaming license" certificate for NCGAC Limited is provided.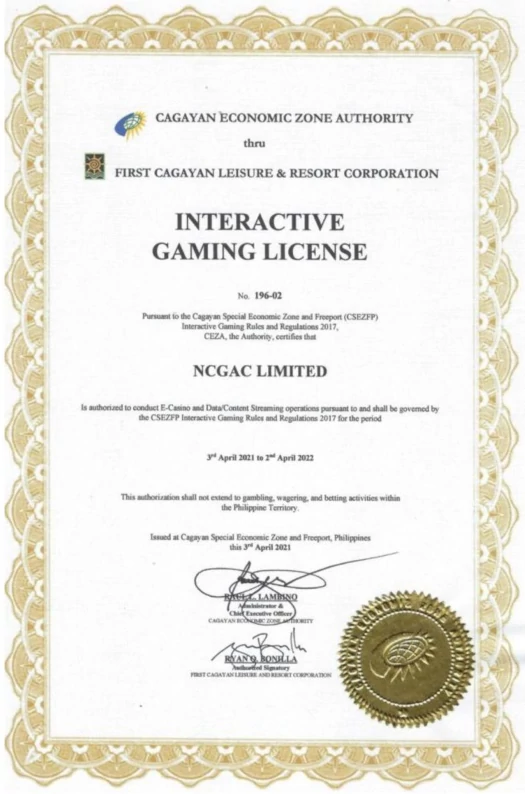 The Cagayan Economic Zone is in the Philippines. Incorporate a shell company, pay a fee and you too can get a CEZA license.
That's great for the Philippines. It means absolutely nothing for the legality of Avazoo in the US.
Avazoo's co-founders are in the US. Alexa currently ranks the US as the third largest source of traffic to Avazoo's website (16%).
What should you know about foreign lotteries?

They're illegal. Federal law prohibits the cross-border sale or purchase of lottery tickets by phone or mail.
That extends to online lotteries, which Avazoo themselves acknowledge.
Any ticket holder, who is a resident of the USA or other jurisdiction in which internet gambling is not allowed, will be responsible for providing evidence that their ticket was purchased from a physical location or online while outside of the United States and US Territories.

If sufficient proof is not provided, the ticket shall become void.
Yeah that's not how the law works. Avazoo are illegally operating a foreign lottery from within the US, which is marketed to US residents.
The mere act of selling foreign lottery tickets to US residents is in and of itself illegal.

In a classic example of "legitimacy via association", Avazoo also claims legitimacy on the back of unnamed corporations.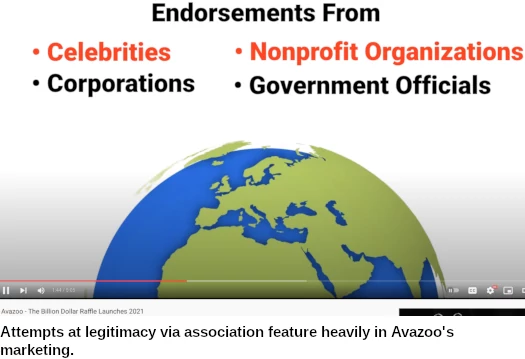 Large Corporations Are Eagerly Buying Into the Concept!

We are extremely pleased to welcome a wealth of corporations who have chosen to be associated with the world's first Billion Dollar Raffle either as sponsors, advertisers or co-branding partners.

Soon, you will see their brands on our print advertising, on our website, and through joint TV commercials. Keep a lookout for them and check out their high quality products and services.

We mention this support because we want you to understand that the majority of these large corporations do their due diligence before committing and being associated with a very public event such as ours.

The fact that they have carried out stringent due diligence and satisfied themselves that the company and program is totally legitimate, demonstrates just how very real Avazoo is.

You can be sure that these corporations work very hard to protect their brands by ensuring that they don't support any scams.

Major corporations would not invest their advertising and marketing dollars in something that isn't real, legal and safe for consumers.

This should help to put your mind at ease about the credibility of Avazoo's Billion Dollar Raffle.
Avazoo is a scam by way of running a pyramid scheme and illegal lottery in the US. Whether corporations, none of whom are named on Avazoo's website despite it launching over a year ago, are "buying into" Avazoo is neither here nor there.
Legitimacy via association isn't a thing.
Then there's the math behind Avazoo's lottery.
Avazoo claim they're selling a hard cap of 50 million paid tickets. Avazoo's most expensive ticket option is $20 each, which comes to $1,000,000,000 (1 billion). Remember, with the more expensive affiliate tiers factored in, this amount will actually be less.
On the premise that affiliates have "1-in-3" odds of winning, here's Avazoo's total lottery payout structure: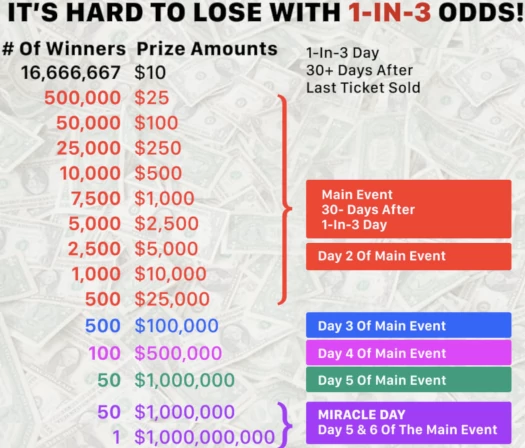 If we add those winners and payments, we get 17,262,118 winners and $1,450,416,670 ($1.4 billion).
We're already at a half billion deficit per lottery, and we haven't factored in
the $100,000,000 referral affiliate prize on the billion dollar ticket winner;
MLM commissions;
monthly bonus prizes;
Dave Cutler and friends working for free; and
"charitable causes" (see below).
With the Billion Dollar Raffle, we wanted to create a fun experience that encourages people to do selfless things for those in need and that ultimately raises a large amount of money for charitable causes.
And every twelfth lottery, Avazoo reckon they're going to be paying out $5 billion on the same ticket sales.
Where is this money coming from?!
As for 1:3 chances of winning…
If you look at the various lotteries in the world, nothing compares to what Avazoo offers.

Not only are we giving away the largest lump sum prize in history, we have figured out a way to make sure that one out of every three people will win a cash prize!
…there is no limit to the free tickets Avazoo prints out of thin air. This is not factored into their 50 million paid ticket calculation.
On December 9th 2020, Avazoo uploaded the first video to their official YouTube channel; "Avazoo – The Billion Dollar Raffle Launches 2021".
Over a year later and not one draw has taken place.
Why? Because Avazoo claims it isn't running its billion dollar raffle till all fifty million available paid tickets are sold.
We do NOT start the prize drawings until AT LEAST 30 DAYS AFTER THE LAST TICKET HAS BEEN SOLD.

We are doing this so that EVERYONE, INCLUDING THE VERY LAST PERSON, has sufficient time to earn free additional entries.
So how's that going?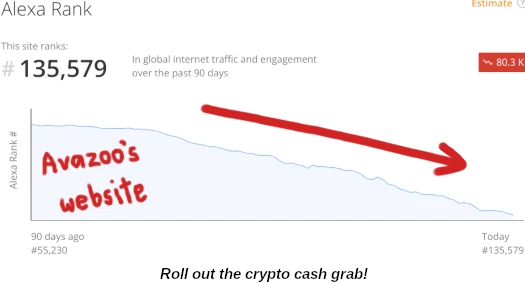 Not great.
Remember that "company update" video featuring Dave Cutler I mentioned in the introduction of this review?
In that video Cutler reveals he and Avazoo have or plan to jump on the MLM crypto bandwagon.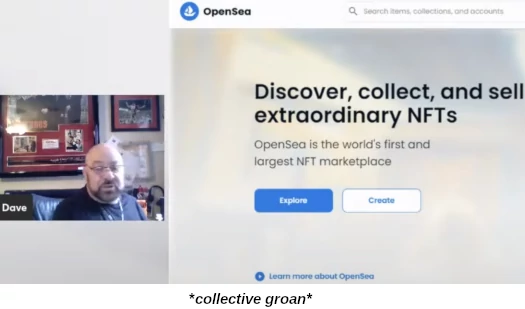 That's as easy as attaching worthless NFTs to each ticket sale and promising riches.
Dave Cutler: Starting next week, one week today (March 29th), tickets will be released in the form of an NFT.

It will make a change to a lot of people. If you know anything about these NFTs and what they can actually do financially for you, then you're going to grasp it real quick.
What Cutler doesn't mention is that by issuing the NFTs, Avazoo gets a perpetual cut of any sales. It's a low-cost money spinner for Avazoo corporate.
$100 over the price of a ticket and Avazoo affiliates can stick their face on their minted NFT.
Sounds like a great way to make an already worthless NFT even more worthless.
As part of Dave Cutler's, Paul Bonnallie's and Tisa Spraul's 2006 FTC settlement, a permanent injunction was issued. That injunction explicitly prohibits the trio from committing any further violations of the FTC Act.
I'd put forth Avazoo's abundant deceptive marketing claims constitutes FTC Act violations, wouldn't you? Running a pyramid scheme is definitely an FTC Act violation.
The last fraud tier I haven't covered are Avazoo's offered shares.

This is quoted verbatim, from a March 29th 2021 corporate Avazoo webinar hosted by Kellie Felgate;
[21:13] You will need four hundred free entries and three ticket sales to earn commissions. With that also you will receive a company share.

Every two-week cycle when you have four hundred free entries and three ticket sales, you will receive one company share.
Felgate doesn't go into further specifics. Regardless, the offering of shares (virtual or otherwise) through an MLM company constitutes a securities offering.
At time of publication neither Avazoo or Dave Cutler are registered with the SEC.
This means that, on top of everything else, Avazoo is committing securities fraud through its share offering.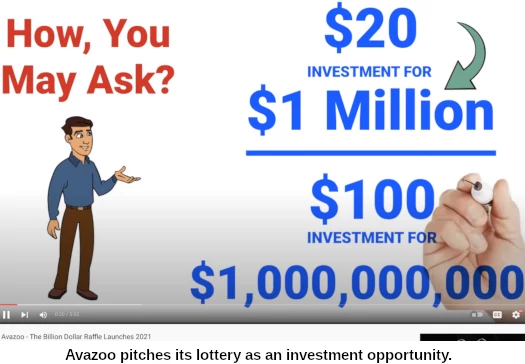 FTC Act violations, lottery fraud and securities fraud. Being perpetrated by serial FTC Act violation offenders, on US residents.
Yeah, this probably isn't going to end well.
Update 18th April 2022 – Following publication of this review Avazoo has deleted cited marketing videos from their YouTube channel.
The two videos in question referenced Avazoo's NFT plans and the company's offered shares.
As a result of Avazoo deleting the cited videos I've had to disable the previously accessible YouTube links.