AdvClix Review: $50 to $30,000 adcredit Ponzi fraud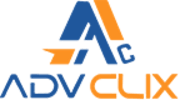 The AdvClix website identifies a "Mr. Duffy" as CEO of the company.
Duffy is represented by an accounting themed stock cartoon image. His corporate bio meanwhile reads like it was written by someone who learnt English as a second language:
His devotion to his field of interest brings world's all time greatest platform to change your life, to make it better, more luxurious and more comfortable, by doing very smart and easy work.
There's a high probability that "Mr. Duffy" doesn't actually exist.
The AdvClix website domain ("advclix.com") was privately registered on June 30th, 2016.
With the exception of India, Alexa estimate four of the top five sources of traffic to the AdvClix website are in Africa.
As always, if an MLM company is not openly upfront about who is running or owns it, think long and hard about joining and/or handing over any money.
The AdvClix Product Line
AdvClix has no retailable products or services, with affiliates only able to market AdvClix affiliate membership itself.
Once signed up, AdvClix affiliates invest in Ad Packs to participate in the attached income opportunity.
Bundled with each Ad Pack investment are advertising credits, which can be used to display advertising to other AdvClix affiliates.
The AdvClix Compensation Plan
The AdvClix compensation plan sees affiliates invest in Ad Packs on the promise of an advertised ROI.
How much of a ROI is paid out is determined by how much an AdvClix affiliate invests:
Starter – invest $50 and receive a $240 ROI ($4 a week)
Advance – invest $100 and receive a $540 ROI ($9 a week)
Silver – invest $250 and receive a $1050 ROI ($35 a week)
Expert – invest $500 and receive a $3000 ROI ($50 a week)
Professional – invest $1000 and receive a $6600 ROI ($110 a week)
Master – invest $5000 and receive a $36,000 ROI ($600 a week)
Gold – invest $7000 and receive a $39,000 ROI ($1300 a week)
Ultimate – invest $10,000 and receive $79,500 ROI ($1325 a week)
Platinum – invest $15,000 and receive a $90,000 ROI ($3000 a week)
Diamond – invest $30,000 and receive a $210,000 ROI ($7000 a week)
Each AdvClix affiliate must click a set amount of supplied ads each week to qualify for a ROI payout.
Referral commissions are available on funds invested by downline affiliates, paid out via a unilevel compensation structure.
A unilevel compensation structure places an affiliate at the top of a unilevel team, with every personally recruited affiliate placed directly under them (level 1):

If any level 1 affiliates recruit new affiliates, they are placed on level 2 of the original affiliate's unilevel team.
If any level 2 affiliates recruit new affiliates, they are placed on level 3 and so on and so forth down a theoretical infinite number of levels.
AdvClix affiliates are able to earn on up to five levels of recruitment. Referral commissions are paid out as a percentage of funds invested by unilevel team affiliates.
How many levels earned on is determined by how much an AdvClix affiliate themselves has invested:
Starter, Advance and Silver – 7% on level 1 (personally recruited affiliates)
Expert – 7% on level 1 and 3% on level 2
Professional and Silver – 7% on level 1, 3% on level 2 and 1% on level 3
Master – 7% on level 1, 3% on level 2 and 1% on levels 3 and 4
Ultimate, Platinum and Diamond – 7% on level 1, 3% on level 2 and 1% on levels 3 to 5
Joining AdvClix
AdvClix affiliate membership is tied to a $50 to $30,000 investment.
Conclusion
AdvClix Share revenue with its members, generated from the online advertising business.
By their own admission affiliates, under the guise of purchasing advertising, are AdvClix's only source of revenue.
The use of this revenue to pay a weekly ROI makes AdvClix an adcredit Ponzi scheme.
Despite the fraudulent nature of AdvClix's business model, the company insists it's legal:
IS ADVCLIX LEGAL?

YES, AdvClix is 100% real Online Advertising Based Revenue sharing Business, registered in two countries.
Quite obviously being registered in two countries doesn't legalize AdvClix's business model.
Incorporation does not equate to regulatory approval of a business model, nor does it certify legitimacy. Typically all that's needed to incorporate is a name and local address (which can be virtual).
As with all Ponzi schemes, once new affiliate recruitment dries up AdvClix will be unable to meet its weekly ROI obligations.
Looking at the offered plans it's easy to see the more expensive plans quickly draining the system of money.
The AdvClix admins don't need to front actual money to create a few positions at the upper levels. The ROI paid out on these positions will likely see the admins collect most of the funds invested.
AdvClix affiliates meanwhile are shown monopoly money in their backoffices, with the realization they've been scammed only hitting when they attempt to withdraw.
When you're advertising a $210,000 ROI on a $30,000 investment, mathematics dictates most AdvClix affiliates are going to lose money.