Bee-One & Subash George Manuel enter DMCA Wall of Shame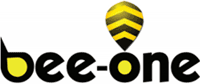 Subash George Manuel owns and operates Bee-One, a UK corporation.
In addition to Bee-One Manuel operates Bee International, an immigration company specializing in immigration to Canada.
Manuel is also active in the Indian cryptocurrency scene through the website Crypto Carbon.
On June 3rd, 2017, BehindMLM received a DMCA take-down notice from Bee-One UK, sent on behalf of Manuel.
BehindMLM reviewed Manuel's company Bee-One earlier this year in March.
The company's business model sees it run an e-commerce platform, through which cashback is offered.
Bee-One also permits affiliates to invest in "clouds", which pay a fixed ROI 'when the cloud-earning limit has been reached' (120% is the example provided).

Despite making a securities offering, to the best of my knowledge Manuel has not registered Bee-One's investment opportunity with a securities regulator in any jurisdiction.
Based on our review of Bee-One's business model, we concluded;
Without a substantial amount of non-affiliate e-commerce users, this isn't a sustainable business model.

Once affiliate recruitment dies down,  Bee-One will collapse and most affiliates will lose money (determined by how much they've spent in order to generate/qualify for commissions).
Subash Manuel's take-down notice was sent without consideration of BehindMLM's Fair Use of Bee-One's logo and an image of himself (above).
Manuel also fraudulently claims copyright on a unilevel compensation diagram, which BehindMLM has been using since 2012.
Both claims are clearly an abuse of the DMCA process.
Bee-One and Subash George Manuel's entry into BehindMLM's DMCA Wall of Shame is in accordance with our DMCA Policy. A copy of Manuel's fraudulent take-down notice is available here.