Peak USA LLC lead generator linked to Zeek Rewards

One of the more dubious aspects of Zeek Rewards is the ability of affiliates to purchase Zeekler auction customers to dump VIP bids onto in order to increase their VIP point balance. This in turn increases their effective VIP point ROI over 90 days.
Prior to March 2012 Zeek Rewards directly sold customers to its members via a company '5cc co-op'. Abruptly citing  FTC regulations coming into effect on the 1st March 2012, the company then ceased this practice. Well, sort of.
After March 2012 affiliates were still able to purchase the same customers they'd been buying prior to March 2012, they just had to do so from the lead generation company Zeek Rewards had been using directly, Peak USA LLC.
Operating through 'zcustomers.com' Peak USA LLC continue to sell Zeekler auction customers to Zeek Rewards affiliates in the same manner they did before Zeek Rewards stopped selling the customers directly.
Yesterday, BehindMLM reader (and Zeek Rewards affiliate) 'MB' published his customer buying experience through ZCustomers:
As an experiment, I bought 200 customer leads from Z Customers at $2 each for $400. I theorized it would be a waste of money. I was correct.

Over a month later not one of these potential customers ever bought a single bid. Zero. In addition I have another 20 plus "retail customers" in the sponsorship report that have not purchased a single bid on Zeekler.

When I contacted ZCustomers and questioned the suspicious usernames, a representative explained that Zeekler creates the usernames and sends the customer an email with information on how to sign in and use the free bids they have requested.
That last paragraph in particular caught my eye and is confirmed in the ZCustomers FAQ:
How do these Customers find out about Zeekler and use their bids?

They will receive an email message directly from Zeekler.com (with you as their sponsor) with information about how to use their free bids.
On their website, ZCustomers claim that they are 'not affiliated with ZeekRewards or Zeekler':

If true, then how are Peak USA LLC through ZCustomers getting Zeek Rewards to create affiliate accounts for them and send out emails to leads they've supposedly generated?
If I called up Zeekler as a third-party company who had no affiliation with Zeekler, Zeek Rewards or Rex Ventures do you think they'd generate some customers for me too? (provided I gave them some email addresses of course).
Don't think so.
Furthermore, when you consider that ZCustomers also advertise that they 'are the same company that provided customer prospects (affiliates) received in (the) ZR 5cc company co-op', the lack of some sort of arrangement and/or relationship between the two companies is even more unlikely.
Prompted by MB's account of his or her experience, I decided to do some further poking around and well, turns out there is in fact a link between ZCustomers (Peak USA LLC) and Zeek Rewards.
My research began that the ZCustomers website. The 'zcustomers.com' domain is registered to a Gary Besssoni of Peak USA LLC and provides an Arroyo Grande California address in the US.
Gary Bessoni lists himself as the CEO of Peak USA LLC on his linkedin profile: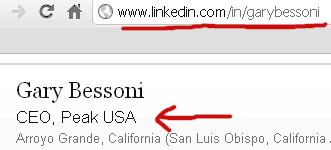 Looking at the source-code of the ZCustomers website I noted that it was pulling data from another domain, 'gbleadsystems.com':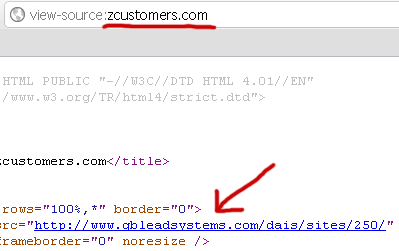 I'm assuming the 'gb' in GBLeadSystems stands for Gary Bessoni. There is no website set up on the GBLeadSystems domain so it appears to only function as a backend for Lead USA LLC websites.
Interestingly enough the gbleadsystems.com domain registration is set to private, so that turned out to be a bit of a dead-end.
What I did find though through some Google searches was another Zeekler penny auction customer site owned and operated by Peak USA LLC, 'bidcustomers.com'. The BidCustomers website, like ZCustomers, also pulls information from the GbLeadSystems domain.
A note on the bottom of the BidCustomers website states:
BidCustomers.com is owned and operated by Peak USA, LLC and is not affiliated with ZeekRewards or Zeekler.
The domain registration for BidCustomers however differs to ZCustomers in that it lists an 'Internet Success Marketing LLC' as the owner, operating out of Henderson, Nevada in the US. Nevada being the same state Rex Ventures Group LLC (Zeek Rewards' parent company) is registered in.
Internet Success Marketing LLC have a website up over at 'ismllc.com', however nothing is on the website other than the following information:
Brooke Hewlett brooke@ismllc.co

office 805.888.2206 cell: 916-600-9016 fax 805.823.4891

1124 Meridian Way Rocklin, CA 95765
Brooke Hewlett's name also appears on the domain registration for ismllc.com. Only instead of the California address provided above, the ismllc.com domain is registered with a Henderson Nevada address:
Brooke Hewlett

Internet Success Marketing, LLC
2360 Corporate Circle, Suite 400
Henderson, Nevada
After some more research into Hewlett I discovered that her Facebook page lists another lead generation company, HBBLeads in the 'pages' section: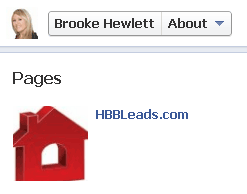 On the domain registration for HBBLeads' website domain 'hbbleads.com', Internet Success Marketing LLC once again pops up citing their Nevada address.
On the HBBLeads 'About us' page on their website, the company states:
HBBLeads.com was started in 2006 to provide an easy way for home based business entrepreneurs to buy quality leads online. Founded by web developer Brooke Hewlett.
Web developer? The relationship between Hewlett, Internet Success Marketing LLC, Peak USA LLC, Gary Bessoni, ZCustomers, BidCustomers and GB Lead Systems starts to become clearer…
Before we go on, it's worth noting that HBBLeads also appears on Peak USA LLC CEO Gary Bessoni's Facebook page:

and Bessoni is named as the owner of HBBLeads on this wahm.com forums thread: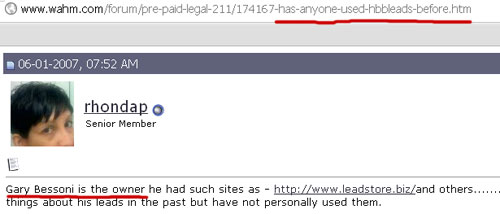 Putting this all together and summarising where we're at thus far:
Through ZCustomers and BidCustomers, Peak USA LLC sell Zeekler customers to Zeek Rewards affiliates
Peak USA LLC claim to have no affiliate relationship with Zeek Rewards or Zeekler on both ZCustomers and BidCustomers
The BidCustomers website domain is registered to 'Internet Success Marketing LLC', indicating it's owned by Peak USA LLC seeing as they own BidCustomers
Brooke Hewlett owns the Internet Success Marketing LLC website domain tying her into Peak USA LLC and Gary Bessoni
Hewlett appears to have co-founded HBBLeads with Bessoni in 2006 and through Internet Success Marketing LLC appears to be either co-owner or working closely under Peak USA LLC's CEO Gary Bessoni (who himself appears to own Internet Success Marketing LLC due to them being named as owners of the BidCustomers (owned by Peak USA LLC) website domain)
So what does any of this have to do with Zeek Rewards I hear you ask?
Brook Hewlett has more than a few Zeekler and Zeek Rewards Facebook groups on her like list, strongly indicating she's an affiliate herself:

Obviously some Facebook likes aren't conclusive enough, so how about the fact that 'Internet Success Marketing LLC' was a registered affiliate account over at Zeek Rewards:

You'll note in the Google cache screenshot (link working as of 16th June 2012) of the 'http' affiliate account above that Google state that it's 'a snapshot of the page as it appeared on 10 Apr 2012 02:31:34 GMT. The current page could have changed in the meantime', and indeed it has.
If you visit the affiliate account of the affiliate "http" today ('zeekrewards.com/getpaid.asp?username=http'), you'll note that the affiliate account name has been changed from 'Internet Success Marketing LLC' to 'Tyler Fritz':

So who is Tyler Fritz? Well that I'm not entirely sure of, suffice to say that he appears in BidCustomer's Google+ "circle of friends":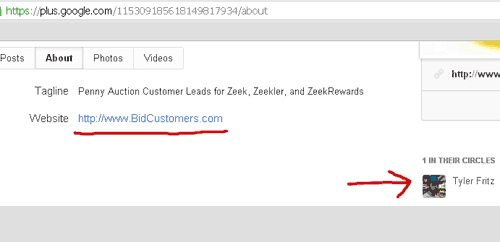 and was Facebook friended by Brooke Hewlett on the 2nd October 2011: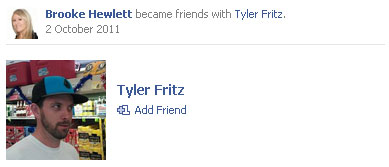 Whilst it's not entirely clear how Fritz fits into the whole Peak USA LLC, Internet Success Marketing, Gary Bessoni, Brooke Hewlett picture – the fact that his name is on a Zeek Rewards affiliate account that previously named Internet Success Marketing LLC as the owner confirms involvement on some level.
What's more important is that ZCustomers and BidCustomers and for that matter Peak USA LLC in general quite obviously have direct ties into Zeek Rewards themselves.
Bec Hewlett works closely with Gary Bessoni and appears to have an active Zeek Rewards affiliate account, at least in the company name that ties her into Peak USA LLC.
This is important not only because it shatters the claim that Peak USA LLC has 'no affiliation with Zeek Rewards and Zeekler', but also because with Peak USA LLC having access to at least one Zeek Rewards affiliate account, it casts deep concern over the legitimacy of their sold Zeekler customers.
Remember, all you need is an email address to sign up a Zeekler customer, there is absolutely no verification process involved whatsoever beyond that.
If we go back to BehindMLM reader and Zeek Rewards' affiliate MB's experience with purchasing 200 customers ZCustomers, he noted that upon purchase,
not one of these potential customers ever bought a single bid. Zero.
Given that Zeek Rewards profess the success of their business hangs on retail customers purchasing bids on their auction site, this equates to a 0% conversion rate on the 200 customers bought from ZCustomers.
Although it does conveniently provide dumping space for up to 200,000 VIP points as part of the Zeek Rewards ROI investment scheme.
One would think that out of 200 purchased customers, at least one would have gone on to purchase some retail bids out of their own money on Zeekler. Although with Zeekler's auctions being full of bid inflation from affiliates and dummy accounts who hold no value on the bids they're spending though (due to matching VIP point ROIs and referral commissions), perhaps not.
That said,  Gary Bessoni and Peak USA LLC have to some degree provided lead customers with legitimate live leads, evidenced by the fact that they have in the past received public complaints over spam being received by supposed leads.
Back in 2002, one seemingly unsolicited lead complained about spam received regarding Prepaid Legal and DHSC Leads. In response to the spam complaint Bessoni wrote:
We under stand your contention that you didn't join but we use what we receive from our advertiser.

You should make better use of your time then by make unwarranted complaints. There is a simpliar (sic) way to remove yourself from a program that you have changed your mind about joining or forgot to join. It is simply called a remove link.
Supplying leads that "didn't join" and appear to have no idea what they allegedly have signed up to? Hmm.
Fortunately these days Bessoni and Peak USA LLC are a lot more transparent about the quality of their sold Zeekler auction customers.
The company states in their ZCustomers FAQ:
Do the prospects know that they are being signed up for Zeekler auctions?

No. They are informed about the Zeekler when they receive their first email from Zeekler with information about how to use their free bids. They only know they are going to receive at least 25 free bids.
Supposed customers not even aware what they are supposedly signing up to probably explains MB's abysmal 0% conversion rate.
When you take on board that those running Peak USA LLC have Zeek Rewards account(s) themselves and are able to generate customers at will, or have some shady arrangement with Zeek Rewards to do so (without the customer's knowledge beforehand), things start to get incredibly murky.
Especially when you consider that Peak USA LLC don't even guarantee the legitimacy of their provided customers:
Peak USA, LLC, makes no representation whatsoever regarding the suitability, creditworthiness, viability, or legitimacy of the Leads.
Finally, take a look at how Peak USA LLC claim they are supposedly generating leads:
How do we know these are legit customers?

Most of the customers are generated from e-mail advertisements so we know that the emails are 99% valid. On the customers that we do have phone numbers for we routinely call to verify that they have asked for free bids.
"Email advertising?" Isn't the unsolicited version of that called spam? Unsolicited in that the person who owns the email address gives no prior permission or authorisation to be signed up to Zeekler as a customer.
How could they? All they receive is an out-of-the-blue email from Zeekler informing them they've been signed up as a customer.
When you look at the fact that Zeek Rewards' investment scheme doesn't actually rely on customer purchasing anything, things start to get a bit clearer.
As a Zeek Rewards affiliate all you need are customer accounts to dump VIP bids onto that you've purchased yourself. So, with that in mind, here we have Peak USA LLC harvesting email addresses from "email advertisements", sending them off to Zeek Rewards to create customer accounts (or doing it themselves via the 'http' Zeek Rewards affiliate account), and then collecting payment for generated customers – who have no idea they are customers until after they have been signed up as one.
Of course whether they use the accounts or not is irrelevant, as Zeek Rewards affiliates are able to dump bids onto the accounts regardless of whether the customer even signs into the account even once. And ultimately at the end of the day that's what they're after all paying for.
Customer accounts to dump their purchased VIP bids into, nothing more.
All very well, except that the entire set up utterly exposes the alleged reliance on the penny auctions and whole 'purchased customers' scheme for what it really is.
Meanwhile Zeek Rewards and its affiliates run around marketing their alleged 25:1 customer ratio as being the greatest customer success story the MLM industry has ever seen…