Kevin Grimes returns $1.13 million to Zeek Rewards victims

Last last month we reported that a settlement had been reached in the Zeek Rewards Receiver's lawsuit against Kevin Grimes.
At the time details of the settlement were yet to emerge, so we weren't sure what had been agreed upon.
Now in a settlement agreement filed on June 2nd, we can reveal that Kevin Grimes and Grimes & Reese (now R&R Law Group), will return $1.17 million dollars to Zeek Rewards victims.
For his part in assisting with the perpetuation of the $850 million Ponzi scheme, the Receiver identified Kevin Grimes as a Zeek Rewards insider.
For services rendered to the fraudulent business opportunity, Grimes was paid $843,000.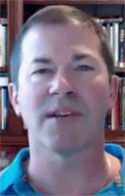 Despite the settlement amount being in excess of what Grimes (right) was paid, the Receiver notes
the Defendants have told the Receiver that they have already spent all or a substantial portion of the payments they received from RVG and have represented to the Receiver that they have limited financial resources and are not able to fully pay the damages claimed by the Receiver.

These limited resources might erode even further during litigation to enforce the Receiver's claims.
Had the case of gone to trial, the Receiver had alleged Grimes' conduct caused damages "in excess of $100 million".
Also named as a defendant in the lawsuit was Grimes & Reese (now R&R Law Group), with Grimes' former business partner Spencer Reese no doubt none too happy about having been dragged into all of this.
Reese's signature appears on the settlement agreement as a witness. I don't believe he himself had any personal dealings with Zeek Rewards.
I was curious at to what the split between Grimes and R&R Law Group was, however that is not disclosed in the settlement agreement.
The proposed Grimes settlement agreement was filed on the 2nd of June, with Judge Mullen signing off on it as is the same day.
Looking forward, it would appear Howard Kaplan will now also find himself paying back money he was paid by Zeek Rewards.
Kaplan, a tax attorney, was also sued by the Receiver for being a Zeek Rewards insider.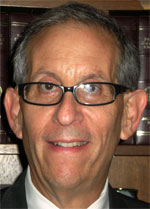 After Kaplan (right) responded to the lawsuit, claiming to have known nothing about Zeek Rewards's fraudulent business practices, the Receiver further accused him of giving Zeek Rewards "bad legal advice".
Kaplan later filed a Motion to Dismiss, which was 'stayed pending the Receiver's mediation efforts in the case against the Grimes defendants.'
Should Kaplan refuse to settle with the Receiver, Kaplan's conduct has also been alleged to have caused "in excess of $100 million" in damages.
How much Kaplan was paid by Zeek Rewards has yet to be disclosed.
Footnote: Our thanks to Don@ASDUpdates for providing a copy of the Grimes settlement agreement and Judge Mullen's approval order.