Youngevity's Saveur spices prompts JRJR33 fraud lawsuit

Back in 2017 Youngevity launched Saveur, a "unique line of spices inspired by cuisines from around the world".
In March 2019 JRJR33, through Spice Jazz LLC, filed a fraud lawsuit against Youngevity.
In their lawsuit Spice Jazz accuses Youngevity of "destroying then stealing" their business.
In their lawsuit Spice Jazz describes themselves as 'a limited liability company whose sole member is JRjr33, Inc.'
To keep things simple I'm just going to refer to them as Spice Jazz.
It should be noted that JRJR33 filed for bankruptcy in mid 2018. Mid last year the court-appointed Trustee filed a report alleging executive fraud.
I've continued to monitor the bankruptcy case docket but there haven't been any significant updates.
JRJR33's bankruptcy doesn't appear to have had any impact on their Youngevity lawsuit.
Indeed Spice Jazz's original complaint was filed in March 2019, seven months after bankruptcy was declared.
I learned of the lawsuit through a recent filing in Youngevity's ongoing litigation against Wakaya Perfection.
A 2022 trial date in the JRJR33 case was referenced in a recent status report, pertaining to possible trial dates in the Wakaya case.
This prompted me to look up the Spice Jazz case and here we are.
In the opening of their complaint, Spice Jazz, in addition to its own claims, states it is asserting claims on behalf of
Your Inspiration At Home Pty Ltd., an Australian proprietary limited company which was the victim of the same wrongdoing as Spice Jazz, by the same Defendants, but operated in Australia instead of the United States.
Named defendants in the lawsuit are
Youngevity International
Bianca Reyne Djafar-Zade (daughter of Colleen Walters)
Stephan R. Wallach
David S. Briskie
Loren J. Castronovo
"Officers and directors of Youngevity are also listed as "John Doe" defendants.
JRJR33 claims their Spice Jazz business was "destroyed and stolen by" Youngevity.
Prior to filing their lawsuit, Spice Jazz was headed up by CEO Colleen Walters.
As retold by Spice Jazz;
Ms. Walters apparently came to believe that she was adding more value to Plaintiff's business than she was getting in return.

Accordingly, many months before leaving Plaintiff's employment formally, she began to prepare for a very active demonstration of her value to the company.

While still employed by Plaintiff, Ms. Walters decided to steal the business from its owners, in order to pursue the U.S. branch of the business strategy with Youngevity.
Spice Jazz claims their "seven figure" business was 'destroyed by Ms. Walters' theft of Plaintiff's entire business model'.
It is every business owner's nightmare to hire a CEO such as Colleen Walters.

The owners of Spice Jazz decided to devote years of their time and capital to nurturing and launching a company that would do two things: design proprietary spices and other culinary products, and market those products through a direct-sales marketing operation in which its sales people were incentivized to recruit other sales people, by receiving a percentage of not only their own sales, but those of their recruits.

The company's owners had to spend several years supporting Colleen Walters with not only capital, but their own time and their faith and patience while the company had yet to turn a profit.

However, after the company's trade marks (such as "Your Inspiration At Home," YIAH) became well-known enough in Australia and New Zealand, and its operations began expanding internationally, including into the United States, the company began turning a profit, which eventually rose into the millions, and looked poised to continue growing exponentially through its expanding sales force.

once Spice Jazz got off the ground and started to turn a profit, Colleen Walters hatched a scheme—with the assistance of other key members of the sales force—and effectively stole Spice Jazz's entire business by simply "walking it across the street" to a direct competitor, Youngevity.

Youngevity apparently offered Colleen Walters a sweeter deal for her spices.
Spice Jazz asserts its affiliates were
instructed to download their sales contacts "in preparation for a move to a new company."

Those who asked too many questions, or actively resisted the move, were threatened with being cut off from the entire operation, including from their own sales contacts, and even from their emotional support networks and friendships.

Not only did Colleen take virtually all the key members of Spice Jazz's sales force along with her through these tactics, she also transferred a treasure trove of the proprietary recipes and products Spice Jazz had been successfully marketing.

To Spice Jazz's owners, who had invested years of time and capital into this project, the message was essentially: "Thanks for all the years of support, see ya later."

To which could be added: "Oh, and by the way, I'm taking all the key members of your sales force, and all of your best spices and recipes with me too."
Colleen Walters appears as a Brand Ambassador for Youngevity in their marketing videos;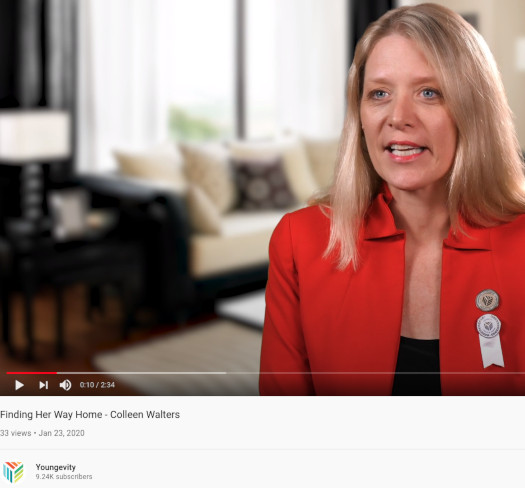 Spice Jazz claims its 'proprietary spice blends were stored on a spreadsheet that 'only 4-5 top employees (including Ms. Walters) had access to'.
Ms. Walters was able to steal these blends and recipes and move them to Youngevity simply by stealing the Excel spreadsheet on which they were recorded.
Rather than reproduce identical blends for Youngevity, Spice Jazz claims Walters
tinkered with both the recipes and their names, in order to make their specific contents, and their names, slightly different from what they were before.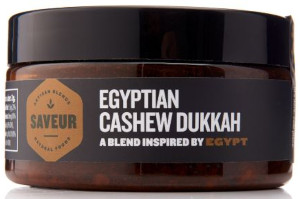 Spice Jazz provide several examples which, all things considered, do appear to show an undeniable pattern.
(Walters) took a spice recipe called "Queen of the Nile Dukkah," containing Egyptian-inspired ingredients and marketed as an Egyptian-inspired product, tinkered with the recipe (while keeping it largely similar), renamed the product "Egyptian inspired Dukkah," and repackaged that as a Youngevity product.

Spice Jazz owned a "Louisiana Creole Mix;" after Spice Jazz's CEO moved to Youngevity, Youngevity suddenly developed, overnight, a "Spicy Cajun Dip Mix."

Spice Jazz owned a "South African Cape Rub"; after Ms. Walters left, Youngevity suddenly developed, overnight, a "Safari Rub."

Spice Jazz owned a "Thai Green Curry Dip Mix," which morphed into Youngevity's "Thai Mix."

Spice Jazz had a "Wasabi Dukkah" spice blend, Youngevity suddenly developed, overnight, a "Japanese Inspired Dukkah."

Products Spice Jazz owned that mysteriously "reappeared" as Youngevity products after Ms. Walters moved to Youngevity include, but are not limited to: Moroccan Mint tea, South African Sunrise Tea, Tandoori Spice, Taco Spice and Guacamole Mix.

Moreover, notably, upon information and belief, either the entire "Saveur" line of products marketed by Youngevity or a substantial portion of that line of products, as will be revealed by discovery, bear a striking resemblance to Spice Jazz's blends.
On the MLM side of things, Spice Jazz also claims "sales pitches and techniques", developed by Walters for the company, were taught to Youngevity distributors.
Stealing recipes is one thing but personally I think asserting MLM marketing techniques is proprietary is a bit rich.
Claims regarding Spice Jazz's distributor database are bit more cut and dry.
This proprietary database was maintained by Plaintiff's program manager, who never agreed to join the conspiracy between Ms. Walters and Youngevity.

As a result of this fact, Ms. Walters and her co-conspirators were unable to steal the database itself; however, she instructed her sales directors to store the names and contact information of the sales representatives under them, and of all their individual customers, in order to move that information to Youngevity, and in this manner was able to recreate the majority of the proprietary database and move it to Youngevity despite failing to convince the program manager to steal the database outright.
With hindsight in mind, Spice Jazz asserts;
Moving an entire sales force and troves of proprietary recipes and physical products directly to a competitor is not an overnight operation.

One can only reasonably conclude that Colleen must have been planning her operation for months while still collecting a substantial salary as Plaintiff Spice Jazz's CEO.

Spice Jazz's owners were effectively paying her for stealing from them.

As mentioned above, a CEO like Colleen Walters is every business owner's worst nightmare.

Her betrayal cost the project's owners and investors a massive amount.
As to Youngevity, Spice Jazz put forth;
Youngevity should no more have accepted Walters "gifts" of a near complete business than a pawn shop owner should accept stolen goods of unsubstantiated providence.

The good times are now over for Colleen Walters and for Youngevity and its leadership, who so brazenly benefited from her scheme, when, as sophisticated corporate officers and directors, they clearly should have known better.

It is … inconceivable that this entire operation would have been executed without a green light from Youngevity, because before she began the prolonged and complex process of executing this scheme, Ms. Walters needed to know that there was a safe harbor for her to park all her co-conspirators and all the stolen trade secrets.

She would not have executed this scheme subject to the risk that no one would want to hire her, her associates or launch her planned line of spices and that she would simply be left stranded in the middle of the desert in Australia with an entire business and business model, having lost her position and income with Spice Jazz/YIAH, having lost any ability to capitalize that business, and all of her associates having lost their positions and incomes as well.
Accordingly, Spice Jazz are seeking
just compensation for the theft of all of its proprietary and highly successful recipes, marketing strategies and trade secrets; for all of the future profits it could and should have earned through its successful and growing sales force and plan to take the company public; for the loss of the profits that would have been earned when Plaintiff, once its business was sufficiently successful, was sold in an anticipated highly successful public offering; as well as, for any intentional wrongdoing that is proven, punitive damages in an amount determined by the jury.
I'm not sure how big a part of JRJR33's annual revenue Spice Jazz was, but no doubt losing the business contributed to JRJR33's bankruptcy.
Ms. Walters' stab in the back was so successful that it effectively kneecapped Plaintiff's entire business operations.

As a result, Plaintiff's revenues, which had previously been in the seven figures annually and projected to continue growing, collapsed to zero, or close to zero, within one quarter.
This is all from Spice Jazz's fourth amended complaint, filed on February 15th, 2021.
What's interesting is Colleen Walters is not a defendant in the case.
JRJR33 sued Walters separately in September 2017. Walters compelled arbitration, after which JRJR33 abandoned the case.
Walter's daughter, Biance Djafar-Zade, is named as a defendant because she
collected a substantial salary from Spice Jazz by representing to Spice Jazz's owners that she was performing valuable services for the company.

Her mother, Ms. Walters, also represented to Spice Jazz's owners that Bianca Djafar-Zade was providing the company with valuable services, that justified a substantial salary, and Defendant Djafar-Zade had a duty to correct these misrepresentations but failed to do so.

In reality, Ms. Djafar-Zade was performing no services, or very few services, for Spice Jazz, and was only collecting a salary by virtue of the fact that her mother was the CEO of the company
Spice Jazz are going after Djafar-Zade for fraud.
Youngevity and its executives are up for
tortious interference with contracts;
federal misappropriation of trade secrets;
state-law misappropriation of trade secrets; and
aiding and abetting breach of fiduciary duty.
Looking forward, a mandatory settlement conference has been scheduled for May 19th.
I've added Spice Jazz's case to our case calendar so stay tuned for updates.
Update 20th May 2021 – The settlement conference went ahead as scheduled.
A minute entry on the case docket records a status conference hearing schedule for July 1st.
I've scheduled our next case docket calendar check for July 2nd.
Update 3rd October 2021 – The Spice Jazz v. Youngevity settlement agreement has been finalized and approved.