WorldVentures confirms Seacret Direct acquisition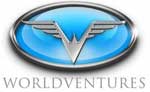 After months of not paying affiliates and keeping them in the dark, WorldVentures has finally confirmed it is merging with Seacret Direct.
WorldVentures held a corporate webinar on November 12th. On the call was Director of Training, Marc Accetta, who for some reason was in his car wearing a golf cap.
Accetta painted a pretty bleak picture of WorldVentures, dating back long before COVID-19 ramped up earlier this year.
[25:40] Over the last three years we had some growing challenges … and while it was certainly not terrible, it just wasn't the same amazing growth we'd had for a while.

[27:14] Wayne and Eddie and the executive team started looking for alternative after alternative.

What could we do? What could we do to make this better? What could we do to get out of it? What could we do?

There were just so many different options that they looked through and when all was said and done, about maybe two months ago, everyone looked at each other and said, "man there's just really nothing".
WorldVentures' President Eddie Head was up next, revealing that Seacret Direct first approached WorldVentures four years ago.
According to Head WorldVentures turned down Seacret Direct at the time, although it's unclear how far negotiations between the two companies went.
Given WorldVentures current predicament, they reengaged Seacret Direct and that led to the acquisition.
WorldVentures co-founder and CEO Wayne Nugent was also on the call, as was Seacret Direct owner and CEO Izhak Ben Shabat.
Thankfully most of the new information was presented early on in the webinar. Nugent and Shabat appeared as ancillary cheerleaders.
What we know of WorldVentures' acquisition thus far is that WorldVentures will be absorbed into Seacret Direct. WorldVentures will cease to exist, however DreamTrips and travel booking engine will be offered through Seacret Direct.
WorldVentures affiliates who stay on will effectively become Seacret Direct affiliates, working under Seacret Direct's compensation plan.
Eddie Head stated that more details will be released over the coming weeks.
BehindMLM has published three Seacret Direct reviews over the years. In our latest review in August, we welcomed an apparent focus shift towards retail sales.
Whether that's translated into an increase in retail sales volume for Seacret Direct however is unclear.
Certainly what with WorldVentures operating as a pyramid scheme, some affiliates will find it hard to transition.
Pending details on how WorldVentures is integrated into Seacret Direct from a compensation perspective, I'm not sure if we'll be publishing a fourth Seacret Direct review just yet.