WorldVentures RICO pyramid scheme class-action lawsuit filed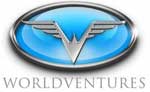 A class-action lawsuit that alleges WorldVentures is an illegal pyramid scheme was filed earlier this year.
This one slipped under the radar, so you'll have to forgive the late coverage as I only found about the lawsuit yesterday.
On May 1st, 2017, Melody Yiru filed a RICO pyramid scheme lawsuit against WorldVentures.
Named defendants in the lawsuit include World Ventures, World Ventures Holdings, World Ventures Foundation, World Ventures Marketing, Michael Azcue, Wayne Nugent and Daniel Stammen.
Michael Azcue and Wayne Nugent are cited as "controlling managing-members" of the company. Daniel Stammen is cited as a "managing-member".
In her complaint Yiru alleges that "WorldVentures is an illegal pyramid scheme".
Yiru alleges that from 2011 to the present, she and as many as
250,000 other members of her purported class were misled about the financial structure and likelihood of financial gain from their participation (through initial and monthly membership fees) in WorldVentures' business.

Yiru alleges that, despite what appeared to be truthful and
encouraging Annual Disclosure Statements, the only way to generate income as a Sales Representative was not through the sales of travel-related services, but through the recruitment of additional Sales Representatives.
BehindMLM reviewed WorldVentures way back in 2011 and concluded the same.
Yiru's initial lawsuit was filed in California, alleging breaches of the California Civil Code (Endless Chain Scheme) and California Business & Professions Code (Unfair and Deceptive Practices and False Advertising).
The lawsuit also alleged RICO violations, specifically
a purported conspiracy which involved the investment of ill-gotten funds in an allegedly fraudulent enterprise.
On a personal level, Yiru alleges 'WorldVentures represented to (her) that she would make a fortune'.
However, Yiru did not make money as promised.

As with the case of the more than two hundred and fifty thousand WorldVentures representatives before and after her, Yiru failed.

99.7% of WorldVentures representatives average net losses of over $1000 per year, and gross revenues of $140.

No persons, except directors and secretly placed individuals into the "representative" tiers of the company, make any money.
Yiru's proposed class-action group spans WorldVentures' operations from May 2010 to date, although she herself only signed up in September, 2015.
The front for WorldVentures' pyramid recruitment scheme is the sale of memberships, which provide access to discounted travel offers.
In relation to WorldVentures' travel offers, Yiru alleges;
Signifying how the travel package is of no value, the packages are overpriced, under-inclusive, and are significantly in excess of the price a consumer can obtain (from) the equivalent track packages from almost any online competitor – Cheap Tickets, Groupon and Exepdia.

WorldVentures does not have its own travel deals. It just scouts for deals and make(s) a person pay to view them.

Turn over levels are high in each member's downline, reflecting the nature of the scam.

That is, to make money, one has to constantly be recruiting new victims.
Backroom deals are a focus of the lawsuit, with Yiru detailing a "secret compensation plan" used to pay "chosen sales representatives".
Some of the top representatives were paying the fees for some of their downline recruits themselves, in order to maintain a high rank and appearance of success.

WorldVentures props up its chosen sales representatives by grandfathering them into the highest rank in the company even though they have not earned it.

Indeed, there is a secret compensation plan to achieve to objectives: to make false disclosures that will show fake "outlier" information and encourage enrolled persons that they can make money when this is not true [sic].

The second purpose is to favor persons who will strategically help the company in further propping up the pyramid scheme.
Yiru cites the Norwegian regulatory ban of WorldVentures and claims its business model is "analogous" to the YTB International pyramid scheme.
Yiru's lawsuit was initially filed in California State Court. It was then moved to federal court, initially in California and now in Texas.
A tentative trial date has been scheduled for April 17th, 2018.
On September 28th WordVentures filed a Motion to Compel Arbitration and Dismiss/Stay.
This motion is based on a clause in the WorldVentures affiliate agreement.
In response, Yiru argues
WorldVentures' premise their arbitration petition upon the fault concept that there is a valid agreement to arbitrate.

The Fifth Circuit Court of Appeal has determined that a nearly identical arbitration policy to that at issue here, was illusory based on a pyramid scheme operator's unilateral right to amend, and thus, such agreement was held to be unenforceable. (Torres v. SGE Management LLC).

In the alternative, this action should not be ordered to arbitration because WorldVentures (has) not established a valid agreement, many of the factual allegations in the Complaint are outside of the scope of the arbitration provision, the policy is unconscionable, and the individual defendants are not legally entitled to compel arbitration.
As of November 22nd, Yiru and WorldVentures were going back and forth over a Motion to Strike a portion of the appendix in support of the arbitration motion.
A decision on any of the motions has yet to be made. Stay tuned…
Update 30th September 2018 – On September 11th Yiru's Motion to Strike was denied.
The same day an order was made staying the case pending the outcome of arbitration between the parties.
Update 27th October 2019 – After over a year of arbitration, a joint-motion was filed to reopen the case on October 11th.
As of October 15th Melody Yiru's case has been reopened.