WorldVentures RICO pyramid arbitration fails, case reopened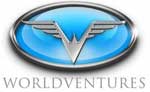 Our last update on Melody Yiru's lawsuit against WorldVentures noted a September 2018 order compelling arbitration.
In an October 11th order, Yiru and WorldVentures filed a joint-motion requesting the case be reopened.
It appears after a year arbitration between the parties has failed.
Details of the arbitration proceedings are not made public in the joint-motion.
Arbitration was ordered on September 11th, 2018. On October 11th, 2019, exactly thirteen months later,
the arbitrator appointed by AAA issued an Award referring this matter back to this Court.
On October 15th the court granted the joint-motion, reopening the case.
Stay tuned as we continue to track it going forward.
Update 9th November 2019 – On October 31st a mediation order was made.
The order appointed a mediator and directed the parties to complete mediation within 180 days.
WorldVentures meanwhile has filed an injunction motion on November 5th.
The same day the court tentatively scheduled a May 10th, 2021 trial date.
Update 21st May 2020 – WorldVentures' injunction motion was denied as moot on April 27th.
Update 21st June 2020 – Arbitration might have failed but now the case has been referred to mediation.
An amended mediation order was made on June 1st, setting a July 31st mediation deadline.
Update 1st September 2020 – As per a filed August 14th Alternative Dispute Resolution Summary, settlement negotiations between the parties has failed.
While both sides made diligent efforts, limited progress was made at the mediation on August 13, 2020.

All parties believe that rulings by the Court on current outstanding motions or future motions will likely facilitate further settlement progress and resolution of this case thereafter.
We'll continue to monitor the docket for updates as the case progresses.
Update 1st December 2020 – The case has been officially reopened by the court on November 10th.
The day prior, an amended complaint was filed by plaintiff Melody Yiru.
On November 23rd defendants Wayne Nugent, Daniel Stammen, World Ventures and Michael Michael Azcue filed a motion to dismiss.
There's also a dispute brewing over the Arbritator's ruling. Not worth getting into that though until the court issues a ruling.
Update 16th December 2020 – The court has scheduled a three-week jury trial for July 2022. Given recent events, I have doubts WorldVentures will still be around then.
No updates on the above developments.