WorldVentures RICO pyramid case stayed pending Ch 11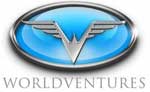 WorldVentures' filing for Chapter 11 bankruptcy has triggered an automatic stay in the RICO pyramid case.
Both Plaintiff Melody Yiru and defendants WorldVentures filed suggestions of bankruptcy on December 24th and 28th respectively.
On December 28th the court administratively close the case.
Defendant WorldVentures Marketing, LLC filed a petition for bankruptcy under Chapter 11 of the United States Bankruptcy Code.

Pursuant to § 362 of the Bankruptcy Code, an automatic stay is now in effect.
It is unclear how Yiru's case will proceed from here.
As per the US Courts;
The automatic stay provides a period of time in which all judgments, collection activities, foreclosures, and repossessions of property are suspended and may not be pursued by the creditors on any debt or claim that arose before the filing of the bankruptcy petition.

The stay provides a breathing spell for the debtor, during which negotiations can take place to try to resolve the difficulties in the debtor's financial situation.
From that, assuming WorldVentures comes out the other end of their Chapter 11, I take it Yiru's case will continue after WorldVentures has restructured.
Alternatively despite failing to come to a resolution despite previous efforts, the Chapter 11 might prompt WorldVentures to reach a settlement.
Yiru's proposed class-action was filed in 2017. In the lawsuit it is alleged WorldVentures ran an "illegal pyramid scheme".
The case was stayed in 2018 pending out the outcome of arbitration proceedings.
Those proceedings failed to resolve the case, resulting in it being reopened in October 2019.
As of December 28th, the case has once again been stayed. I'll continue to monitor the case docket for updates.