WorldVentures issue gag order on eve of NCC report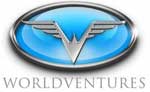 A few days ago it was revealed that South Africa's National Consumer Commission are to announce their conclusions about several income opportunities early this week.
Among the opportunities the NCC has investigated over the past year are WorldVentures and South African MMM Global chapter, MMM South Africa.
Whereas MMM Global have remained silent in response to the news, WorldVentures has been quietly bracing for impact.
Rather than offer support to their top South African affiliates, who in less than 24 hours might learn they are now the subject of criminal proceedings, instead WorldVentures has told them to shut up.
The gag order is believed to have been issued over the weekend, via an email to WorldVentures affiliates.
It reads;
We understand the unease and frustration this situation is causing. We feel it too.

While this process plays out, we ask South African representatives not to comment publicly on social and other media.

Also please do not contact any regulatory authority or agency, even if to enquire as to the status of any investigation or action.
Based out of the US, WorldVentures has an estimated 20,000 strong South African affiliate-base.
The company claims to have not been contacted by 'the NCC nor any regulating authority regarding the allegations of an investigation into the legality of the company.'
The NCC's findings regarding the legality of WorldVentures in South Africa are expected to be made public later today.