WorldVentures granted permanent injunction against David Wood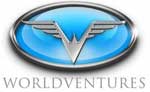 Following on from a Temporary Restraining Order and contempt charge, WorldVentures has been granted a permanent injunction against David Wood.
The Collin County Court case docket reveals WorldVentures and executives Wayne Nugent, Daniel Stammen and Josh Paine, appeared as plaintiffs at the scheduled August 27th trial.
Despite being served notice of the trial, David Wood failed to make an appearance.
After hearing  testimony from a witness, the trial proceeded.
WorldVentures and its executives were granted a permanent injunction. Wood has also been ordered to pay $21,889 in court and legal costs within 30 days.
As per recent videos on David Wood's various YouTube channels, he's currently travelling as part of a Presidential bid for 2020.
Wood's core campaign platform appears to revolve around Hillary Clinton being a transvestite.