World Discovery Club Review: $20,000 travel club?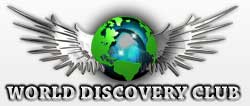 After the MLM travel club explosion of 2008 and 2009, it's been a while since we've seen a new startup in the niche.
This is in part no doubt due to the fact that most of these travel club MLMs offered services that weren't tied into their compensation plans and were simply paying out commissions on the membership fees of new members.
Seeking to resurrect the niche comes World Discovery Club but are they too late to the game with their $19,997 premium travel club offering? And more importantly, do they manage to pay members out on the use of the services they offer, rather than just the membership fees paid to join?
Read on for a full review of the World Discovery Club MLM opportunity.
The Company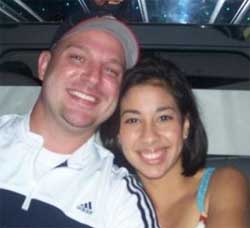 World Discovery Club launched in November 2011 and was founded by Matt and Catherine Willis (photo right), Ryan Bifulco and Jon Shugart who are all listed as co-owners at the time of launch.
Serving as CEO and COO respectively, Matt and Catherine Willis seem to be the head of business operations for the company.
The Willis' have previously launched a MLM lead generation system called 'Cutting Edge Technologies' and Matt was involved in nutrigenomics based MLM company 'GeneWize Life Sciences' (I'm not sure if Catherine was involved in this venture) in 2008.
Travel wise the pair have been involved in Coastal Vacations, Mor Vacations and DreamStyle Vacations – all various travel clubs which appear to be the foundation for the launching of World Discovery Club.
The World Discovery Club Product Line
Like most MLM travel clubs, World Discovery Club don't themselves offer any products or packages that can be sold at a retail level to retail customers.
Rather the actual product being sold is membership to the World Discovery Club, of which there are six membership levels on offer.
Each membership level differs with what's on offer but the general idea is that the more you pay in membership, the more third-party travel offers and services are made available to you.
Through its membership levels, World Discovery Club provides access to
a large inventory of rental condos, luxury condo resorts, homes and luxury villas
exclusive hotel prices
over 600 private airport lounges
luxury ocean cruises at up to 75% off.
discounted airline tickets
vacation packages
preferred golf tee time booking
arrangements for live performances including plays and concerts
dining reservations
theme park tickets and special reservations
discounted car rental / auto hire arrangements
travel products not available to the general public
I'd go into what each of the membership levels offer specifically, save for the fact that within the context of the World Discovery Club MLM business side of things there's not much point.
None of the above services and offers if used provide you any type of commission as a member of World Discovery Club. You only earn a commission when you sell a World Discovery Club membership (or your downline does).
The World Discovery Club Compensation Plan
The World Discovery Club compensation plan utilises a unilevel model. This unilevel structure means that for each new member you recruit, a new leg is placed underneath you. This is called your first level and is as wide as the amount of members you personally recruit under you (no limit).
As members on your first level recruit their own new members, this forms your second level. Your second level's recruited members form your third level and so on and so forth (no limit).
In order to qualify for commissions, members must make two membership sales on the level they wish to qualify to earn commissions on. Note that by purchasing a membership level yourself, this counts as one of your sales.
Once members are qualified, within the unilevel structure World Discovery Club pay out commissions each time new members join the company. These commissions are either direct commissions or downline commissions.
Direct Sales Commissions
For each new member you bring into World Travel Club, the company will offer you a direct sales commission depending on which membership level is sold:
Silver Life – $150
Gold Life – $450
Platinum Life – $1,050
Platinum Executive – $3,000
Platinum Chairman – $4,050
Platinum President – $6,000
Note that your first qualifying sale that your eligible to earn a commission on is halved. For example if you'd already sold two Platinum Executive memberships your third sale would be your qualifying sale and you'd earn $1,500 instead of $3000. All following Platinum Executive membership sales would net you $3000.
Downline Commissions
As the members you've brought into World Discovery Club recruit their own new members, your downline grows and on each sale generated by your downline World Discovery Club pays you out a commission.
Using the commission payout on Platinum Executive ($3000) as an example, on the second level of your unilevel organisation (the members recruited by those you've directly recruited yourself) each Platinum Executive membership will pay you out $3000.
On the third level (the sales your 2nd level make), the first sale made is half the regular commission payout ($1,500 using the Platinum Executive example) and then the regular payout for each sale made thereafter.
Things get a little vague here as World Discovery Club then go on to claim that using this same pay out structure get paid
to unlimited depth  on each and every leg.

Imagine commission overrides of $3000 and more rolling up to you from unlimited depth!
If we imagine one member with 10 levels of recruits who have all bought Platinum Executive membership, that 10th level sale would have to pay out $3000×8 plus $1,500 which comes to $25,500 off a single total membership fee of $8,497!
Unless World Discovery Club have got their compensation plan wrong, that's $17,000 they have to create out of thin air. And if that 10th person recruits someone, the number only increases each time!
The only way I can see this working is if World Discovery Club only pay out the downline commissions on the first sale of each member. In this way the company is banking on the additional membership level purchases and sales made by a member to cover these commissions costs in the longterm.
Of course this also means they're counting on not too many people buying the $19,997 Platinum President membership outright (as this opens up all commission on all membership levels instantly), and instead will work their way up to it.
You need to either sell or buy different levels of membership to become qualified on them and with the 2 sale minimum qualification pre-requisite, I haven't crunched the math but I guess that could work.
Otherwise if the downline commission is paid out on every membership purchase in the downline, I've got no idea how World Discovery Club are paying out these commissions over gigantic downlines with no reduction in the commission amount paid out to each member in the downline.
Joining World Discovery Club
World Discovery Club has various levels of membership options available to those wishing to join the company.
Each level of membership offers differing access to the third-party travel services World Discovery Club provides. There are six levels of membership and they are as follows;
Silver Life – $497
Gold Life – $1497
Platinum Life – $3,497
Platinum Executive – $8,497
Platinum Chairman – $12,997
Platinum President – $19.997
World Discovery Club members must either purchase each level of membership separately and make one sale of them, or make two sales of each level of membership, in order to qualify to earn a commission for membership sales on that level.
Alternatively, purchasing the highest level of membership, Platinum President, at $19,997 opens up commissions at all membership levels instantly.
Note: There seems to be some discrepancies with the membership prices on the World Discovery Club website and in their compensation plan video. I've gone with the compensation plan video prices but the World Discovery Club website currently lists the cost of Platinum Life and Platinum Executive membership as $2,497 and $6,497 respectively.
Conclusion
Like nearly every other travel club MLM opportunity I've reviewed before it, the biggest problem with World Discovery Club is that the compensation plan structure is completely disconnected from anything the company offers other than membership.
And that's because all services offered by World Discovery Club are provided by third-party services which the company has affiliate agreements with (they make money when you book anything, but you don't).
What this means is that you the member can only earn a commission on memberships to the company and that my friends is a glorified ponzi scheme.
I say glorified because unlike your traditional travel club MLM with one flat rate membership fee, World Discovery Club have upped the game with six levels of membership.
Also whereas most travel club MLMs offer membership anywhere between $300-$1000 or so, World Discovery Club have gone for gold and pumped up top-tier level of membership to $19,997.
Most noticeably the only real difference in these membership levels are a few years added on here and there to some services provided and at the top-level an invitation to a company getaway.
Case in point? If you got rid of five of the membership levels offered by World Discovery Club the compensation plan and commissions would still work in much the same manner.
The only reason membership is scaled is that World Discovery Club know that virtually nobody is going to join at the $19,997 level and will need to work their way up. This means multiple membership purchases which in turn draws the maximum the company can make off one member out.
That and if they just offered the $19,997 Platinum President option they'd likely have 0 members, so the company needs to 'feed' people towards this option with the other five various membership fee levels.
At the end of the day though the value of the memberships is only in the commissions able to be earnt at each level and ultimately it is the opportunity itself that is being sold, rather than any travel services or product.
In this sense World Discovery Club is no different to the lower tier MLM travel club recruitment scams out there.
I mean really, would you join World Discovery Club for $20,000 just to use the third-party services they 'provide access' to?