WCM777 Receiver having difficulty verifying victim claims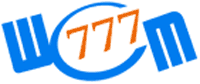 Last we checked in the WCM777 Receiver was grappling with $386 million in claimed losses by WCM777 affiliates.
The problem is that, on paper, WCM777 only took in $86 million.
In March the Receiver requested additional time to further analyze and verify submitted claims.
As per a July 22nd filing that process is still underway, with the Receiver requesting more time to weed out bogus claims.
The beginning of the Receiver's filing paints a rather grim picture for WCM777 affiliates;
To date, the Receiver's accounting reflects that defendants raised approximately $90.8 million from investors and distributed approximately $18.6 million to investors, leaving investors with a collective net loss of approximately $72.2 million.

The Receiver is currently holding approximately $26.2 million in cash in receivership accounts and anticipates collecting another $1.5 million or more.
Assuming a dollar for dollar return (in reality it will be slightly less), WCM777 victims can expect to receive around 38% of the funds they invested.
There were 72,000 claims filed by WCM777 affiliates. The Receiver advises she has ' completed the vast majority of the authorized claims review work'.
At this point, the review work contemplated in the Phase II Recommendation is 95% completed.
Before distribution payments can go out however, a large number of claims remain unconfirmed.
After analysis of the claims data, the Receiver believes that certain supplemental testing work is warranted to identify additional valid claims which will allow as many legitimate investor victims as possible to participate in the distribution of receivership assets.
Currently only 4% of claimed investments have been matched to actual deposits.
The total amount of these claimed investments is $22.7 million.

The Receiver's forensic accounting shows that investor net losses were approximately $72.2 million, leaving approximately $49.5 million in net losses which have not been matched to any claims.
How WCM777 and it's top promoters operated is of course to blame.
There are several reasons for the low amount of allowed claimed investments in relation to the total known net loss:

(1) many investors have not substantiated their claims with any documentation;

(2) many investors (in fact, the vast majority of claimants) gave cash to a leader or other intermediary, so their funds

(a) may not have reached the Receivership Entities,

(b) came into the Receivership Entities under a different name thus requiring more reverse testing, or

(c) simply cannot be traced.
Unfortunately for WCM777 affiliates who paid cash to their upline and can't prove it, this means their claims might 'necessarily be denied'.
Because of the large number of claims for points and bogus (primarily cash) claims, in order to identify true investors with actual net losses and maintain the integrity of the claims process, it is necessary to verify claimed investments by tracing them to deposits made into Receivership Entity accounts.

Accordingly, in her motion for allowance and disallowance of claims, the Receiver will recommend that only claims where the funds have been verified against actual net loss banking data be allowed.

While this approach necessarily maintains the integrity of the claims process, it is a challenging review process due to the fact that more often than not, investors did not provide supporting documentation for their claims (e.g., check copy, wire, deposit slip, etc.).
The good news is the Receiver is going to attempt to trace 'investments backwards from WCM777 net loss data'.
(This) will produce more allowed claims and will ensure underlying investors are approved for distribution (rather than leaders who may have submitted claims for other investors' funds).
Tracing investments in the manner proposed requires additional time. According the WCM777 Receiver has asked for an extension of 75 days.
The additional time will be used to run supplemental checks designed to identify more investors with net losses and allow their claims.

Instead of starting from investor claims and trying to match claimed investments' support to deposits into Receivership Entity accounts, these supplemental or "reverse" checks will start from unmatched deposits into Receivership Entity accounts and attempt to match them to deficient claims based on the source of funds (investor or leader), date, and amount.
From the original July 31st deadline, an extension of 75 days places us at October 14th.
With any luck that will mean victims might get a first distribution payment by the end of the year, otherwise early next year.
The Receiver's motion for an extension is currently before the court awaiting a decision.
The SEC don't oppose the Receiver's proposal so there's no practical reason for it to be denied.
Stay tuned…