WCM777 Receiver confirms ~$14.9 million returned to affiliate victims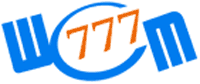 Last we checked in approximately $21 million was scheduled to be returned to WCM777 victims in February.
In the Receiver's Fourteenth Interim Report, filed September 7th, we finally got confirmation payments went out as planned.
WCM777 affiliates with valid claims received 3912 checks and 462 PayPal payments.
For various reasons, over 25% of the total approved claim amount was not cashed by receiving affiliates.
As of June 30, 2017, 1,252 checks totaling $5,861,030 of the manual check payments remained outstanding or unclaimed.

And as of June 30, 2017, approximately 78 PayPal payments totaling $239,921 were ultimately rejected, unclaimed or denied.
Reasons cited for the large percentage by the Receiver include
the geographic diversity of claimants, payment negotiation challenges surfaced – from inability to negotiate a check written on a United States bank account, to claimants waiting until insufficient time existed for foreign banks to clear a check written on a United States bank account, to misplaced checks, to claimants unwillingness to provide updated address information (possibly due to immigration concerns), to undeliverable addresses (e.g., claimants did not provide apartment numbers).
In an attempt to maximize successful victim claims, the Receivership sent out communications to affected affiliates in April and July.
In light of a significant number of responses, Epiq and the Receiver have reissued the unnegotiated interim distributions, providing 60 days to negotiate same [sic].

(Editor's note: I believe "same" above is supposed to read "again")
So that's where we're currently at.
The Receiver has stated that she anticipates outstanding Receivership tasks will be completed by the end of 2017, at which time a final distribution will be made to affiliates with allowed claims.
That will then wrap up the Receiver's duties, with an order seeking to close the Receivership to follow.
Update 20th December 2017 – The WCM777 Receiver's Fifteenth Interim Report was filed on December 15th.
Nothing much new in the report, with the Receivership still on track to wind down by the end of 2017.