Voice of People: Here come the SpeakAsia clones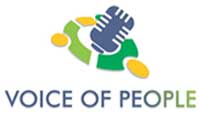 1.8 million displaced members is nothing to sneeze at and with Speak Asia's recent legal troubles with the Indian regulators, it's no secret that there's a lot of people in India looking for a new business opportunity.
Coming from Speak Asia, they're familiar with a recruitment based compensation plan, filling out pointless surveys and an urgent need to get money rolling in again.
Enter companies like 'Voice of the People'.
Whilst it'd definitely be unfair to claim that Speak Asia pioneered the 'get paid for filling out surveys' business model, the timing of Voice of People and distinct similarities between the two companies all point to trying to recapture the success Speak Asia had.
The Company
Because you matter…your feedback matter! (sic)
A company operating out Singapore (sound familiar?) Voice of People operate on the principle that as a 'customer', your feedback is valuable to 'big organisations' and that through Voice of People, said organisations are willing to compensate you for your time.
You fill out surveys for Voice of People, they send them to the company's commissioning the surveys through them and the companies pay Voice of People who then pay you.
As I was going over the Voice of People website, I couldn't help but feel like I was visiting Speak Asia v2.0. The website makes no mention of the company owners or who's running things.
Unlike Speak Asia though, Voice of People is registered to operate as 'VOICE OF PEOPLE MEDIA AND ADVERTISING PRIVATE LIMITED and was approved on the 27th June 2011 (Reg: U74120UR2011PTC033559 in the state of Uttarakhand).
You can verify this yourself by visiting India's Ministry of Corporate Affairs (search for 'voice of people').
Despite listing no owner or staff information, Voice of People does list an Indian office address at '3rd Floor, Room 304 , Time Tower, MG Road, Gurgaon, India'.
Voice of People is also registered in Singapore as 'VOICE OF PEOPLE (SINGAPORE) PTE. LTD.' (reg: 201108659G). The Singapore company lists a partial address of 'KAMPONG BAHRU ROAD'.
Without the company revealing who is running things however, neither of these two registrations unfortunately is enough to ascertain who owns Voice of People.
If you do know who is running Voice of People, please let us know by leaving a comment below!
The Product
Voice of People doesn't have a product to sell, but all members are required to purchase a subscription to an online publication, 'Voice of People Magazine'.
Voice of People claim that this magazine
gives an insight of innovations around the world in the fields of media, advertising, merchandising.

Voice of People magazine is also promoting online income resources to every internet user.
Sound vague? That's because it is. Rather then be of any use to panelists, Voice of People Magazine is in reality just a token product purchase requirement to cover your joining fees (yes, it costs money to join Voice of People and give them your opinion).
The Voice of People Compensation Plan
The Voice of People compensation plan reads pretty much identical to the Speak Asia compensation plan. So much so, that it's actually kind eerie.
The Voice of People compensation plan revolves around what are called 'Reward Points'. Panelists can earn reward points by filling out surveys or recruiting other panelists to the opportunity.
Differentiating itself from Speak Asia however, it appears that Voice of People reward points cannot be redeemed for cash. Or at least, I can't find any information suggesting they can be.
Rather,
Each reward point is equal to some product value.

Each reward point is equal to $1/-. Once you collect $80 or more Reward Points in your account, you can redeem them against:
Gift vouchers of leading retail stores, like Apparels, Books and stationary, Footwear, Kids Zones, Toys and baby products, Pharmacy, Coffee Shops, Restaurants and Grocery stores.
Discount Coupons
Loyalty Cards
Your choice of a gift item from a list that will be provided to you
Payment to a charity of your choice from a list that will be provided to you
Voice of People panelists are also able to earn a 10% reward point commission on those they refer and are able to have subpanels (extra accounts in which you fill in the same surveys multiple times).
Joining Voice of People
Those wishing to join Voice of People have two options available to them, a single panelist option at $20 or three panels (one primary panel and two sub panels) for $55.
Note that the subscription joining fees are much lower than Speak Asia ($220 and $240) due to the fact that financial commissions are not rewarded for recruiting new members.
Conclusion
What made Speak Asia such a success was their financial rewards for recruiting new members. This solely contributed to the massive growth of the memberbase (1.8 million panelists) in just under a year.
Without this incentive, a large chunk (read: all of them) of the Speak Asia memberbase had no way to earn a decent enough income to live on, which when joining MLMs like Speak Asia and Voice of People, is the ultimate end goal.
Ultimately that means that despite being virtually similar in setup, Voice of People probably isn't going to achieve the size and growth that Speak Asia did.
Obviously whoever is running Voice of People has taken an interest in Speak Asia's current legal problems and is attempting to run their own panelist company sans recruitment commissions.
Speak of whoever is running Voice of People, the fact that they don't disclose this on their website (despite being registered in two countries to operate), is also a bit of a worry. She'd have to be really stupid to be involved, but part of me can't help but ask if Speak Asia global CEO Harendar Kaur is involved.
Voice of People operating out of Singapore only adds to this speculation and is equally in itself suspicious (what is it with MLM companies refusing to just operate out of India itself?).
With a rewards based compensation plan as opposed to a direct monetary commission model, provided Voice of People can continue to provide its panelists with surveys I imagine they will steer clear of any regulatory trouble.
That said, the overall success of the company is still in question as no doubt Speak Asia has left a lot of people weary of panelist based MLM programs. And without a direct monetary compensation model, many of them will no doubt be left scratching their heads wondering if Voice of People is worth even joining.