Vitae Global collapses, drops MLM as Viba Global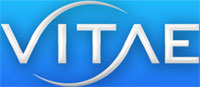 The fallout of Vitae Global's legal battles with Valentus has emerged, following the collapse of the former.
Visitors to the Vitae Global website are informed the company 'is no longer in business as of Thursday April 12th, 2018.'
Alexa traffic estimates for the Vitae Global website suggest interest peaked in the fourth quarter of 2017, before dropping off sharply in early 2018.
The collapse occurred just shy of two months of a settlement between Valentus and Vitae Global.
In May 2017 Advanced Labroratories and owner Louis Volpe filed a contract dispute lawsuit against Valentus.
Valentus in turn filed a RICO violations counter-claim against Volpe and Vitae Global (of which Volpe was also a co-founder).
On February 21st the lawsuit and counter-claim were confidentially settled.
This was somewhat odd, given the severity of claims both parties had made against each other.
Certainly it seemed neither Vitae Global or Valentus were willing to pursue each other's dirty laundry, if in turn it meant their own would be aired.
In the wake of Vitae Global's collapse, co-founder Jim Britt is heading up Viba Global.
Viba Global appears to be an attempt to continue selling Vitae Global products through a single-level affiliate sales model.
I.e. for Vitae Global affiliates, the MLM opportunity they were part of is no more.
Former Vitae Global affiliates are being grandfathered into Viba Global with monthly autoship, which enables them to earn an extra 10% of retail customer orders.
As a Lean Java Bean affiliate qualified by being on auto-ship, you will have the opportunity to earn from a future bonus pool, earn vacation packages and many other prizes.
After this offer expires, the regular commission rate on Lean Java Bean products to retail customers will be 30%.
Specifics of the other bonuses have not been made public.