Vitae begging victims for legal defense fund money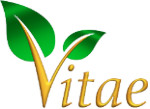 Vitae is begging its victims to donate to a legal defense fund.
The pitch sees Vitae frame donations as an
opportunity to regain access to your assets/money for a small contribution, starting from 10€.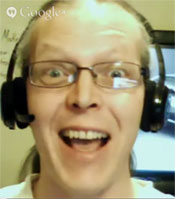 Vitae was a Ponzi scheme run by Michael Weber (right), a former BitConnect promoter.
Vitae was your standard MLM shitcoin affair; invest in vitae tokens, lambos, moons, etc. etc.
In reality Weber shuffled newly invested funds to pay withdrawals from existing affiliates, coupled with pyramid recruitment commissions.
In August 2020 Weber added Vitae Rain, an adcredit Ponzi scheme.
In June 2021 Belgian authorities shut the Ponzi scheme down and arrested two of its executives.
That case is still playing out in court.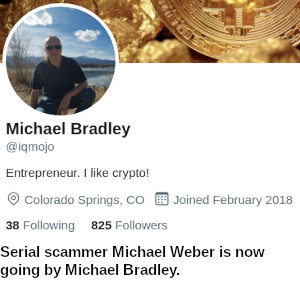 Weber, who now goes by Michael Bradley, now claims BehindMLM is responsible for Vitae's shutdown.
The website behindmlm.com created an article that portrayed me as a fraud and the Vitae.co website as ponzi scheme.

The Prosecutors used this as their JUST CAUSE to investigate Vitae AG and shut down the website.

The Prosecutors of Vitae AG now have no JUST CAUSE for their investigation and are losing ground rapidly, after basing their investigation on the report produced by this website.

Nearly all of their bases for investigation came from this one website and this is big news.

Since the closing of Vitae.co, wearevitae.org began a prosecution of the Belgium Government for violating INTERNATIONAL LAW.

The theft of users "funds" in the form of vitae token and no real evidence of fraud or that Vitae.co was actually a "ponzi scheme" as reported by the website behindmlm.com.

As a matter of fact, the first document investigators wrote about vitae they used behindmlm.com as the source to show that vitae is a scam and used it for the justification of the investigation.
Weber put that out a few weeks ago in Vitae's private Telegram channel.
There's a bit to unpack with Weber's rant, the most obvious being you can't "prosecute" Belgian authorities as a civilian.
Secondly, as much as it'd be nice to publish a review and have a scam shut down, that's not how regulation or law enforcement works.
Certainly BehindMLM is used by authorities as a credible resource, not just in Belgium but all over the world. But authorities still need to verify the information themselves.
A regulator can't just rock up to court with a complaint stating "BehindMLM sez…"
Well they could, but it's not going to stick.
What likely happened in the case of Vitae was Belgian authorities received a complaint, and BehindMLM's review of Vitae's fraudulent scheme kick started their own investigation.
That investigation led to the arrests and seizure of Vitae's websites.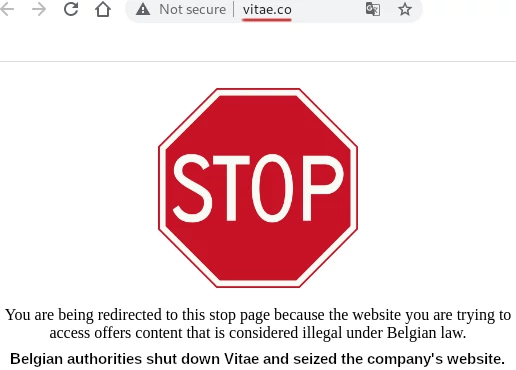 The take-away here is that the accuracy of the information on BehindMLM is enough for authorities to rely on. It's not all they can rely on but it's enough to form the basis of further investigation.
Similar to the unsuccessful stunt Success by Health pulled against the FTC, Vitae is providing victims with "a strategy to follow".
We kindly ask you all to react to this call for support again in large numbers!
Looking at the bigger picture, it's unlikely that Vitae's efforts to legalize Ponzi schemes in Belgium will prevail.
That doesn't stop scammers hiring a lawyer and pushing their victims for legal fees though. And so here we are.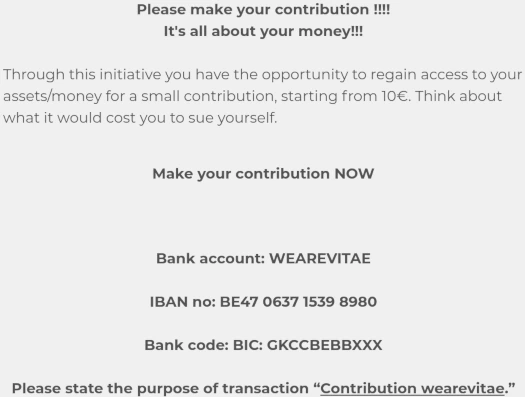 Whereas his co-conspirators have been arrested in Belgium, Michael Weber remains at large in the US.
Whether US authorities are working with their Belgian counterparts is unclear. Publicly at least, they have yet to make a move against Weber.