Scoville demands victims pay $270,000+ in Traffic Monsoon legal fees

Charles Scoville's lawyers have realized they're likely not going to get paid.
Cue motion demanding Traffic Monsoon victims pay over $270,000+ in legal fees.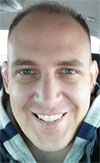 At issue is Charles Scoville's legal fees, specifically pertaining to an attempt to legalize Ponzi schemes in the US.
Scoville (right) filed a Supreme Court writ of certiorari, after a District Court and Appeals Court both ruled in favor of a preliminary injunction.
The preliminary injunction rulings were made following an SEC lawsuit over Traffic Monsoon.
As alleged by the SEC, Charles Scoville's company, Traffic Monsoon, was a $207 million dollar Ponzi scheme.
Scoville hopes to argue in the Supreme Court that, because he mostly scammed victims outside of the US, that US securities law doesn't apply to him.
There's a bit more nuance in court filings, but that's essentially what it boils down to.
If Scoville is successful,  the US will overnight become a haven for Ponzi operators –  so long as they primarily target offshore victims.
Legal representation for a Supreme Court case isn't cheap however, and so we have the aforementioned August 22nd filed motion.
According to Scoville's attorneys;
To date, Mr. Scoville has incurred hundreds of thousands of dollars to fund his litigation.

A large portion of those fees have been paid by family members and friends.

However, the attorneys who were primarily responsible for preparing the briefs to the Tenth Circuit and Supreme Court have accrued unpaid fees and expenses of approximately $270,000.

Mr. Scoville has no ability to pay these fees.

As the Court is now aware, Mr. Scoville has had numerous issues making it impossible for him to work to raise funds to defend this case.
The sole reason I'm aware of as to why Charles Scoville can't work… is because he's currently serving a prison sentence for attempted child sexual abuse.
Scoville's attorneys are demanding Traffic Monsoon victims pay $270,093 in owed legal fees.
Apparently this amount, spent in an effort to legalize Ponzi fraud in the US don't forget, is both "necessary and reasonable".
If the Court does not order payment of these attorney fees, his attorneys likely will never be paid for litigating the Morrison issue that remains undecided.
I'm not a lawyer but surely evaluating the likelihood of getting paid is part of taking on a client?
And why should Traffic Monsoon victims foot legal fees, pursuant to a case that seeks a legal seal of approval on them getting scammed?
At the time of publication the court has yet to issue a ruling on Scoville's August 22nd motion.
A Status Conference was scheduled for August 27th, but as of yet no details have been made public.
Stay tuned…
Update 21st September 2019 – The SEC has filed an opposition to Scoville's legal fees motion.
The amount of frozen funds falls far short of the amount needed to compensate the defrauded investors in Traffic Monsoon for their losses and such a modification of the asset freeze is not in the interest of these defrauded investors.

Therefore, the Motion should be denied.
An objection filed by the Receiver on the same day reveals
As of September 11, 2019, bank accounts for the Receivership Estate have deposits totaling approximately $53.1 million.

Based on her investigation of Traffic Monsoon's pre-receivership operations, the Receiver estimates that over 101,840 Traffic Monsoon investors incurred losses and that those losses exceed $114 million.

Against the investors' equitable claims, the claims of Scoville's attorneys pale in comparison.

These attorneys accepted the risk of nonpayment when they agreed to represent Scoville, knowing he could not pay them himself and that payment from the Receivership Estate
was anything but assured.
A decision on Scoville's motion remains pending.
Update 6th June 2020 – Scoville's legal fees motion was denied on May 29th, 2020.