Tradera's payment processor iPayout sued by top earners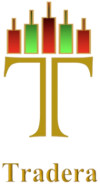 Top Tradera earners have filed a lawsuit against the company's payment processor, iPayout.
Tradera was a trading signals MLM company.  Just shy of a fortnight ago Tradera's owners, Kody Sell and Eastan Harris, pulled the plug and exit-scammed.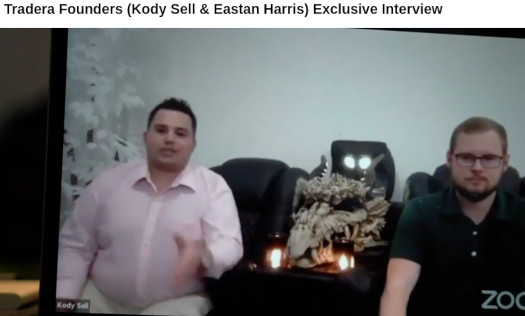 The abrupt shut down left Tradera distributors in a lurch.

A lawsuit filed on December 28th names iPayout as a sole defendant. The lawsuit was filed by top Tradera earner Megan Lynch (right).
Ragan Lynch Simmons, Jacob Mickle, Adrian Sloan and Byron Jennings, all members of Lynch's Tradera downline, are also named Plaintiffs.
Each of the Plaintiffs is a high-level distributor with Tradera who, until approximately a week ago, earned substantial monies in commissions from their downline and other marketing efforts.
In the lawsuit Tradera is described as
a vehicle for its owners (Kody Sell and Eastan Harris) to disappear overnight with millions of dollars of distributor monies and cement their reputation as MLM fraudsters.
Based on nobody seeming to miss Tradera's signals and there being little to no retail customers, I suspect Tradera operated as a pyramid scheme.
From a regulatory standpoint, this potentially puts Plaintiff Megan Lynch and her downline in a precarious position.
Megan Lynch discloses she was earning "approximately $25,000" a week prior to Tradera's exit-scam.
If you're wondering why iPayout has been sued and not Tradera itself, turns out they were prohibiting anyone from withdrawing more than $5000 a week.
To the extent any distributor earned more than $5,000.00 per week from Tradera, monies would likely accumulate week-to-week in iPayout's account as the amount being earned weekly was more than the amount being withdrawn.
The Plaintiffs argue that funds held in their iPayout account belonged to them.
On or about December 18, 2020, Tradera unraveled at the seams.

Without any warning, Tradera ceased all communication with its network of 35,000 distributors, took its website offline, and fired all of its trainers who provided the aforementioned education services.

To Plaintiffs' knowledge, commissions were not paid for that week or the following week (which concluded on Christmas day) and Tradera does not appear to have any intention to honor its commitment to do so (notwithstanding that Tradera collected millions of dollars in subscription fees for December 2020 alone).

To add insult to injury, Tradera also caused Defendant to lock all distributors (including Plaintiffs) out of their accounts and freeze the monies therein.
According to the lawsuit, Tradera is attempting to clawback funds held in distributor owned iPayout accounts.
Upon information and belief, iPayout has not returned any of the approximately $2 million of distributor money it was holding as of December 18, 2020, but iPayout has likewise not communicated with or explained its intentions with respect to such monies to the distributors (including the Plaintiffs).
The lawsuit alleges that iPayout is sitting on
$94,000 belonging to Megan Lynch;
$3746.50 belonging to Ragan Lynch Simmons;
$2495 belonging to Jacob Mickle
$14,033.50 belonging to Adrian Sloan; and
$5000 belonging to Byron Jennings.
The lawsuit seeks recovery of the held funds. Why Tradera believes they are entitled to clawing them back is unclear.
Also unclear is how much in held distributor funds iPayout is sitting on in total.
iPayout earned a reputation for itself as the payment processor for the notorious TelexFree Ponzi scheme.
Despite defrauding investors out of more than $3 billion dollars, iPayout claimed to have performed "complete due-diligence" on TelexFree and found nothing wrong.
The day before US authorities took action, iPayout disabled access to TelexFree's ewallet services.
It seems six and a half years after TelexFree was shut down by the SEC, iPayout are still assisting scammers and scams.
I've been advised a lawsuit is pending against Tradera itself, which we'll cover if filed.
In the meantime I've added the Tradera iPayout lawsuit to my calendar. Stay tuned for updates as we continue to track the case.
Update 5th April 2021 – On March 24th Tradera's top earner plaintiffs filed a motion of voluntary dismissal.
The case was dismissed due to "arbitration agreement proffered in Tradera's motion to dismiss".
The Plaintiffs have stated they "shall proceed with filing an arbitration". Not sure if we'll be able to track that.
In any event the lawsuit detailed above was dismissed with prejudice by the court on March 24th.