Swapnex Ponzi collapses, withdrawals slashed to $100

The Swapnex Ponzi scheme has collapsed.
As per a communication to investors, Swapnex withdrawals have been restricted.
Rather than just be honest about running a Ponzi scheme, Swapnex blames "the market situation" for its collapse.
Dear traders!

The market situation is causing fear among traders and holders. Many exchanges face overload due to withdrawal requests. The Crypto Fear and Greed Index is below 25.

Market players panic and are selling their assets and withdrawing money from exchanges and projects because they fear losing their earnings. At the same time, they still have significant losses as the exchanges hold funds and charge very high fees for transactions.

The Swapnex platform is just an intermediary between you and the brokers with the exchanges. Our brokers cannot execute all orders and payment requests at the moment due to the delay in payments from exchanges.

Due to the big rush, exchanges are just physically unable to execute all transactions in time, which affects our work.

Platforms take much time to process payments. Sometimes we have to wait more than a day to send or receive money from our brokers. That is why we have accumulated debts to you.
TL;DR: Our Ponzi scheme's inevitable collapse was fast forwarded by the crypto crash last week.
In an attempt to draw out Swapnex's collapse, investor withdrawals have been slashed to $100.
The restriction follows Swapnex withdrawal delays beginning late last week. As I understand it all pending withdrawals over $100 have been cancelled.
Swapnex's $100 withdrawal limitation is in place till May 17th for two reasons:
to see if the crypto market rebounds this working week; and
to give Swapnex's admins time to separate themselves from the Ponzi scheme if it doesn't (run away with your money).
To prevent Swapnex affiliates discussing the collapse, official communication channels have been "muted".
Just relax, calm down, don't panic, enjoy the Sunday and be patient. Everything will be okay. Trust the SWAPNEX!

The chat is muted momentarily to ease and stop the repetitive questions and FUDs. Thanks for your patience and understanding.
Swapnex is a Boris CEO Ponzi scheme fronted by actor Rupert Godman.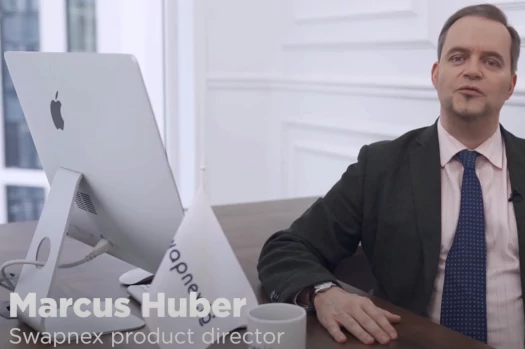 After BehindMLM outed Godman as the actor behind Swapnex's Marcus Huber Product Director, Swapnex deleted its marketing videos and Godman marked his social media private.
The actual scammers behind Swapnex are believed to be the usual Russian suspects.
Update 18th May 2022 – Swapnex has extended its withdrawal restrictions to May 24th.
Update 20th May 2022 – Swapnex has completed its behind the scenes exit-scam.
The Ponzi scheme has advised investors its website will be pulled offline shortly.