Solmax Global collapses, reboot promised by end of OCT

Solmax Global appears to have collapsed.
Withdrawals are disabled, commissions aren't being paid out and, as I understand it, new investment isn't going through.
BehindMLM reviewed Solmax Global back in December 2018. It's a simple enough Ponzi scheme, in which affiliates invest in SMG tokens.
The MLM side of the business pays on recruitment of new investors.
As part of the marketing nonsense surrounding the company, Solmax Global pretended to be in partnerships with a bunch of companies.
The most prominent of these was Igniter 100.
Solmax Offers a global opportunity in referral marketing to those, who like to achieve more and dream more.

We are partner with Igniter100 to market its Equity Tokens and earn rewarding commissions.
To that end investment into Solmax Global took place through "I100" packages.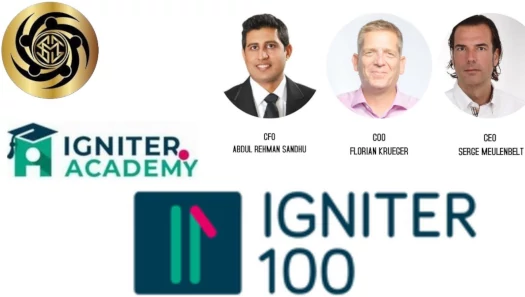 Through its various components, Solmax Global is essentially run by Europeans who have teamed up with… I want to say Pakistanis but I'm not 100% sure.
Solmax Global has a large Pakistani contingent so Abdul Rehman Sandhu and friends might be from there, or a neighboring country (India etc.).
If anyone better versed the geography of Solmax Global's executives wants to clarify, that'd be appreciated.
Getting back to Igniter100, it collapsed collapsed some time ago. This prompted Solmax Global to launch Igniter200 with "I200" packages.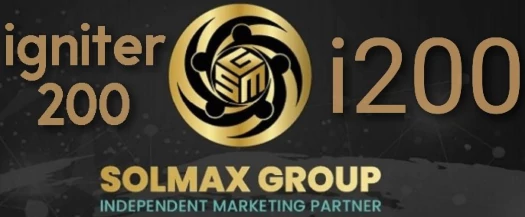 Materially there doesn't appear to be any difference. You're still investing in SMG tokens in the hope you'll be able to steal money from those who invest after you.
From what I've been able to gather this all came crashing down a few weeks ago (maybe earlier).
This is likely due to recruitment in Pakistan, Solmax Global's original recruitment base, drying up.
There was a push into the Philippines but the SEC put a stop to that back in February.
Since then Solmax Global has spread to Nigeria, Saudi Arabia and Bangladesh. Overall Solmax Global website traffic however has been and remains in decline.
That seems to have happened after Solmax Global failed to list itself on the London Stock Exchange as promised.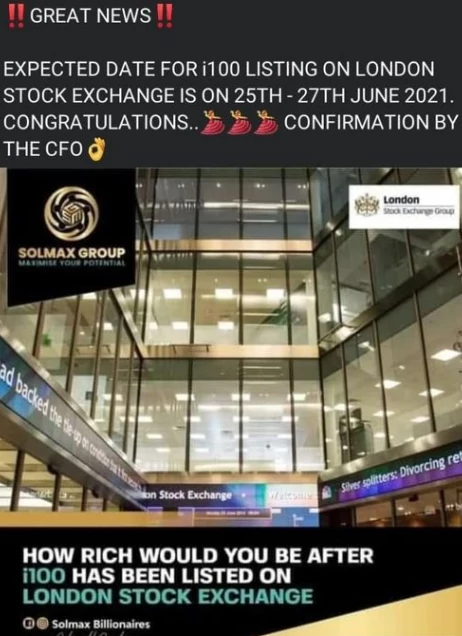 Now you've got Rehman Sandhu and friends telling Solmax Global victims a new compensation plan is on the way.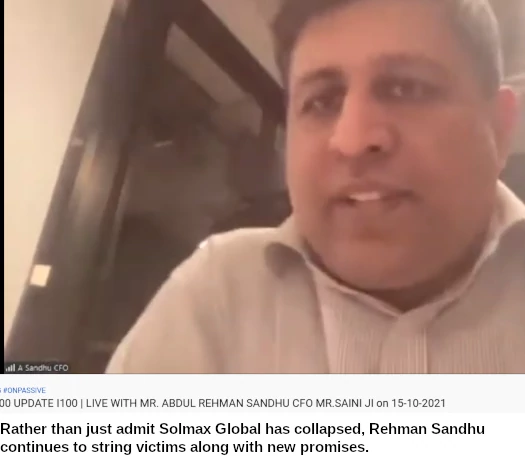 [14:52] We're launching on 23rd of October in new office, with seventeen languages.

[16:57] (undecipherable) matter is being resolved in the Philippines, so we are moving towards an open market, number one.

Number two backoffice with thirteen languages (and) debit, credit card is coming.

We are going to make merger of the packages, number one. There will be no weekly or daily withdrawal limit.

That will finish in the new office. People can withdraw as much as they can.

And let me give another update on SMG token.

SMG token was listed on some moderate exchanges but now we're going to list on some of the biggest exchanges in the world.

So we are going to work with BitMart this week.

We are just waiting for an audit and legal opinion over the coin … when this is cleared we'll start (the) listing process on BitMart.

BitMart will be live. The token will be live and while the token is listed on an exchange with over a billion turnover daily, the price will start going up.

Whilst we are listed on BitMart, all the withdrawals and purchases will be (on) the open market.
Sounds like a good old public exchange exit-scam to me. As to the Philippines, Solmax Global are prohibited from operating there as per the SEC.
That hasn't changed. There might be some shell company nonsense being set up there, but if the underlying business is Solmax Global, those too are just as illegal.
Solmax Global withdrawals are supposed to resume in tether. The credit credit card processing is still being set up, no doubt through new shell companies registered who knows where.
Whether any of that happens remains to be seen.
For their part Solmax Global's victims appear over it.

Even if a reboot happens by the end of the month, it seems investor confidence isn't there. Which for a Ponzi scheme means it's as good as dead.

(cue "bUt I gOt PaId YeStErDay!" shills with broken English in the comments below)
Update 9th January 2022 – YouTube has deleted the channel hosting the Rehman Sandhu video cited in this article.
As such I've had to disable the previously accessible video webinar link.