Preservation of Wealth Review: Sale of memberships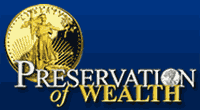 Launched in July 2009, Preservation of Wealth revolves around the idea of members being able to purchase 'precious metals for 5-50% less than everyone else', and then reselling them at a profit.
Operating out of the US state of Texas, Preservation of Wealth was founded by company President Justin Davis and IT Director, Randy Garcia (respective photos bottom right).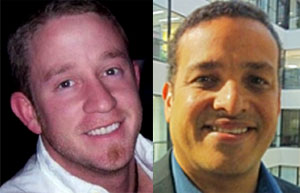 Justin Davis doesn't appear to have any recorded history in MLM prior to the launch of Preservation of Wealth in 2009. On his company bio Davis is simply credited as being a "metals investor".
Likewise for Randy Garcia, nothing turned up indicating a history in MLM prior to 2009. Garcia does however appear to have some experience with MLM backends with his  company bio crediting him as being 'a developer of high level financial accounting software as well as MLM specific software'. No specific examples are provided.
Read on for a full review of the Preservation of Wealth MLM business opportunity.
The Preservation of Wealth Product Line
Preservation of Wealth has no retailable products or services. All transactions within the company are between the company itself and its members.
There is a "shop" link on the Preservation of Wealth website, however no products are able to be purchased, with each item instead having a "join now" button underneath it advertising company membership.
Bundled with one of Preservation of Wealth's two membership options is a "benefits network", which appears to be access to a series of third-party services included under the membership fee charged.
Services members have access to include legal services, identity protection and a financial advice helpline.
The Preservation of Wealth Compensation Plan
Preservation of Wealth offers members recruitment commissions and residual income via way of a binary commissions structure.
Recruitment Commissions
Preservation of Wealth members are paid $100 for every "Benefits Package" membership they sell. If any of their recruited members also sell a Benefits Package, the original affiliate also earns $20 for each membership sold.
Binary Commissions
In order to qualify for binary commissions, a Preservation of Wealth associate must recruit a minimum of three "Benefits Package" members and be generating at least 100 Business Volume on both binary teams. Additionally you and two recruited affiliates in your binary must be generating at least 50 BV a month.
A binary compensation structure places an affiliate the top with two legs branching out from under them. These two positions form the start of two binary teams, left and right.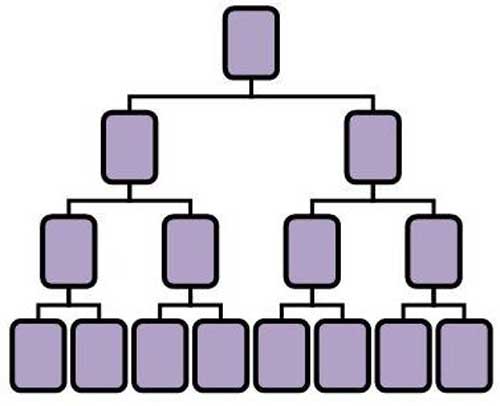 New members can be added to a binary either via direct recruitment or the recruiting efforts of an affiliate's downline.
Using the above binary compensation structure, Preservation of wealth pay out $100 each time 300 BV is paired from both your left and right teams.
Paired commissions are capped according to membership rank which, along with their respective qualification criteria are as follows:
Star Consultant (generate 100 BV a month and recruit 5 consultants) – capped at 25 cycles a week ($2,500)
Executive (generate 150 BV a month and recruit 10 Consultants) – capped at 100 cycles a week ($10,000)
1 Star Executive (generate 150 BV a month and recruit 1 Executive) – capped at 150 cycles a week ($15,000)
2 Star Executive (generate 150 BV a month and recruit 2 Executives) – capped at 200 cycles a week ($20,000)
3 Star Executive (generate 150 BV a month and recruit 3 Executives) – capped at 300 cycles a week ($30,000)
4 Star Executive (generate 150 BV a month and recruit 4 Executives) – capped at 400 cycles a week ($40,000)
5 Star Executive (generate 150 BV a month and recruit 5 Executives) – capped at 500 cycles a week ($50,000)
Matching Binary Commissions
As per the membership rank requirements above, matching binary commissions are paid out at the "Executive" membership level and higher.
After recruiting at least 10 new members (5 on each binary team), Executive members can earn a 10% matching bonus on their personally recruited associate's earnings.
Once personally recruited reach Executive membership rank themselves, 10% can also be earnt on their personally recruited associates.
The binary matching bonus extends down five levels, with each level being triggered by affiliates reaching Executive membership rank.
Global Earnings Cap
If at any time commissions owed by Preservation of Wealth exceed 75% of the BV generated by members, the company caps the earnings of members.
This is done first by culling the matching bonus and then binary commissions until the commissions owed to affiliates drops below 75% of the global weekly BV.
Joining Preservation of Wealth
Membership to Preservation of Wealth is available at three price points:
Associate – $50
Benefits Package 1 – $249
Benefits Package 2 – $399
The Associate membership level is basically payment to participate in the compensation plan whereas Benefits Packages 1 and 2 provide access to third-party services.
The specifics between the differences of the two packages available (other than price) were not disclosed on the Preservation of Wealth website.
Conclusion
Looking at the Preservation of Wealth Compensation Plan, from the membership ranks to the commissions paid out everything revolves primarily around the recruitment of new members.
Thus looking mechanically at what Preservation of Wealth members have to do to get paid, it's pretty obvious that without the recruitment of new members, affiliates aren't going to earn any money.
Recruitment commissions require recruitment and binary commissions aren't available until 3 members have been recruited.
This focus on recruitment is only further emphasised in Preservation of Wealth's own marketing material.
The company states they 'operate via the sale of memberships' and pay their affiliates for 'simply helping others get involved with us'. By recruiting new members, Preservation of Wealth affiliates are 'able to profit through our small membership fees'.
In summation,
commissions (are) paid directly to our members for their efforts of bringing others into our incredible program, by paying only those who actually bring in others.
In paying affiliates directly on the recruitment of new members Preservation of Wealth pretty much boils down to being a pyramid scheme attached to an irrelevant Numismatic storefront which, doesn't seem to be available to anyone except company members.
If members are unable to recruit they can't participate in the compensation plan, however with membership fees being paid annually it's difficult to gauge the health of the company.
What is for certain though is that, like all recruitment driven opportunities, once the recruitment stops so to will the commissions.
Some Business Volume will be generated via members purchasing coins but as a business opportunity that money has to come from somewhere.
As far as I can see, it's via the perpetual recruitment of new members.