Power Cash Infinity Review: $11.50 Pyramid scheme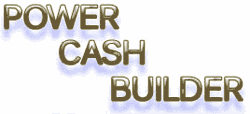 There is no information on the Power Cash Infinity website indicating who runs or owns the business, other than a Skype ID ('nicholas.granger29') that appears on the FAQ section of the website.
The domain registration for 'powercashinfinity.com' lists a Nicholas Granger as the domain registrant operating out of Brooklyn in the US state of New York. This name matches the Skype ID on the Power Cash Infinity website so I'd say it's a safe bet that Nicholas Granger is the owner of Power Cash Infinity.
Granger has in the past promoted 'The Power of 31', a MLM opportunity that is recruitment based and has affiliates market $225 candles with a cancer survivor story.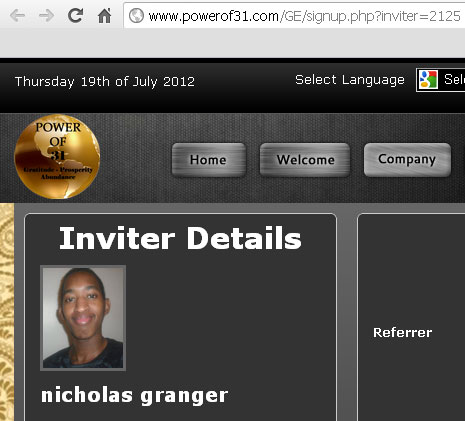 As far as I can tell this is Granger's first MLM company launch as an owner/admin. Read on for a full review of the Power Cash Infinity home based business opportunity.
The Power Cash Infinity Product Line
Power Cash Infinity has no retailable products or services with company membership being the only thing able to be purchased and marketed with the income opportunity.
Bundled with Power Cash Infinity membership is access to a Private Resell Rights library, advertising credits to use on the Power Cash Infinity website and "digital downloads".
Note that advertising is directly available for purchase at a retail level from the company, however Power Cash Infinity members themselves are not able to sell advertising themselves through the company.
The Power Cash Infinity Compensation Plan
The Power Cash Infinity compensation plan uses a 1-up compensation structure. In 1-up compensation structure a members first sale must be passed up to their upline and acts as a qualifier before commissions can be earnt.
Mechanically within Power Cash Infinity this means that after joining and paying your membership fee, the first person you recruit will be passed to your upline with you earning commissions on every person you recruit thereafter.
In turn, when members you personally recruited recruit their first member, they too pass that first membership sales commission up to you. This counts as a personal recruitment sale for you and again when they sign up their first member that too is rolled up to you and so on and so forth.
The commission paid out on membership to Power Cash Infinity is a flat $10 per member recruited.
Free members are able to join and recruit others, however they only earn $5 per new paid member recruited.
Joining Power Cash Infinity
Membership to Power Cash Infinity is $11.50 (actually three membership prices are quoted on the Power Cash Infinity website: $11.50, $12.50 and $11, which of these is the correct membership fee is unclear).
Free membership is available however free members only earn $5 per new paid member recruited.
Conclusion
First and foremost Power Cash Infinity doesn't strike me as having had a lot of thought put into it. The company logo doesn't even have the right company name and the three quoted membership prices existing on the same page strongly reflects this.
That said, with 100% of commissions being paid out on the membership fees paid by members and the only thing able to be marketed being company membership, quite obviously Power Cash Infinity is a bog standard pyramid scheme.
The most telling sign is in the free membership option, where members don't have access to any of the paid membership perks, but instead are only able to recruit new members and earn a commission upon doing so.
Once new members stop signing up Power Cash Infinity will implode as all pyramid schemes do when the recruitment dries up. With membership being a once off fee, realistically this will probably happen sooner rather than later.