PinCoin ICO lending Ponzi collapses, $660 million in losses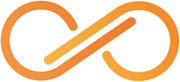 PinCoin launched as a typical ICO lending Ponzi scheme back in February.
Investors were promised ROIs of up to 312% on investment into PIN points.
Not surprisingly, after soliciting $660 million from around 32,000 investors, PinCoin's admins did a runner.
Modern Tech, a Vietnamese company, has been identified as PinCoin's parent company.
Modern Tech is believed to be owned and operated by seven Vietnamese nationals based out of Hanoi and Ho Chi Minh City.
Along with PinCoin, Modern Tech also operated iFan, another ICO investment scam.
Ifan is introduced as a means of payment between celebrities and their fans. The value of the cryptocurrency is said to rise "on a daily basis" as the company invites more Vietnamese singers to join the network.

Investors were told that the tokens they received would have their value skyrocket once they officially became crytocurrencies when the two projects were realized.
Whereas originally both schemes paid promised ROIs out in real money, recently they switched to paying in PIN points.
PIN points are worthless and generated at little to no cost by Modern Tech.
That prompted suspicion from investors, eventually leading to a cease in payments altogether.
According to Tuio Tre News, last Sunday a group of investors protested outside of Modern Tech's Ho Chi Minh offices.
Other victims are reported to be collecting signatures to submit to authorities as part of an official complaint.
As part of their deception, Modern Tech represented that PinCoin was based out of Dubai and iFan out of Singapore.
Whether Vietnamese authorities take any action remains to be seen.
Vietnam meanwhile is believed to be a hub of cryptocurrency ICO fraud activity.
BitConnect, the largest ICO lending Ponzi scam to collapse, is also believed to have had strong ties to the country.