PetronPay collapses, initiates PETRON token exit-scam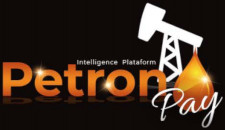 In late April PetronPay disabled withdrawals and effectively collapsed.
Not content to just do a runner with invested funds, PetronPay's anonymous admins initiated the token exit-scam model.
PetronPay disabled withdrawals late last month. The company initially told affiliate investors they would be able to withdraw on May 1st and May 15th.
By May 1st this had changed to a token exit-scam model.
PetronPay's token "Petron" was created on May 6th. There is no information about the token provided on PetronPay's website.
From what I've been able to put together, PetronPay is an ERC-20 token. These cost little to nothing to create and can be set up in minutes.
Petron tokens are assigned a value based on how much is paid to invest directly in them. The value goes down as people cash out.
I found a listing for Petron token on CoinJab. After pumping to $3500+ shortly after launch, Petron has since dumped to $913.
This might sound high, but bear in mind every withdrawal lowers the value.
The mechanics of how Petron was integrated into PetronPay are unclear.
After integration, PetronPay affiliates are unable to withdraw money. They receive Petron tokens which then have to be cashed out.
That's dependent on new investment into the token, which allows PetronPay's anonymous admins to slink off with what they've stashed away.
BehindMLM reviewed PetronPay in November 2020. Based on its 300% ROI and business model, we identified PetronPay as a Ponzi scheme.
According to Alexa traffic estimates, PetronPay's victims are primarily from Angola, Cote d'Ivoire and the US.
Update 26th April 2022 – PetronPay is still kicking along on an alternative domain.
This has caught the attention of the SEC, seeing PetronPay added to the PAUSE list.