Seva Canada returns OneCoin donations, severs ties

Often one of the casualties of the MLM underbelly is that of charity.
With less than legitimate business models, MLM underbelly opportunities often seek to artificially create legitimacy through charitable association.
Typically an MLM opportunity will either directly set up an organization themselves as a charity make donations to third-parties.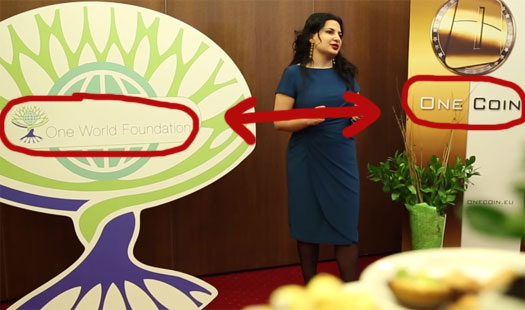 OneCoin is one such example, having set up the One World Foundation through which its charitable donations are made.
A video on the official OneCoin YouTube channel reveals detail about the first of these donations:
As part of the corporate social responsibility of OneCoin, Dr. Ignatova founded in 2014 a non profit organisation; One World Foundation.

One World Foundation is eager to multiply the life-changing stories of children and youth from the poorest regions of the world.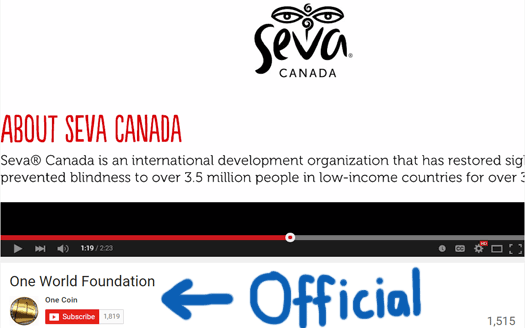 We've chosen to collaborate our first phase of charity activity with Seva Canada, and we've donated eyesight-restoring surgery with immediate impact on the health conditions of seventy-three children in Cambodia.
The video is titled "One World Foundation" and was uploaded on May 21st, 2015.
Perusal of the featured Seva Canada website in the video however reveals the organization distancing itself from OneCoin and their foundation.
In the footer of the "Seva Supports" page of the charity's website, the following text appears: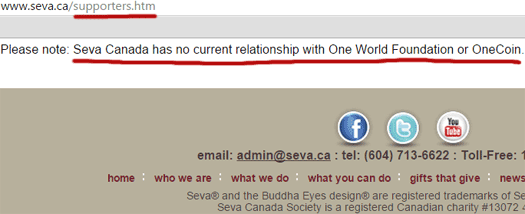 Please note: Seva Canada has no current relationship with One World Foundation or OneCoin.
This is in rather sharp contrast with the following text, which at the time of publication appears at the footer of the One World Foundation website: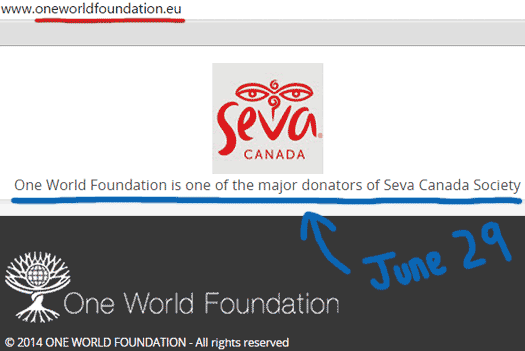 One World Foundation is one of the major donators of Seva Canada Society.
Did One World Foundation donate to Seva Canada? And if so, why is the charity explicitly clarifying they have no relationship with OneCoin?
A statement purportedly issued by Penny Lyons, Executive Director at Seva Canada, sheds some light on the matter:
From: Penny Lyons
Date: 09:13 AM 06/22/2015

Hi (I've removed for his privacy);

Seva Canada did receive funding from One World Foundation. We have since returned their donations (2) and severed all ties with the Foundation and OneCoin.

Regards,

Penny Lyons
Executive Director
Seva Canada Society
On their website, Seva Canada list a number of corporate sponsors, with the society itself claiming to
have an amazing community of supporters, ranging from individual donors and advocates for Seva's mission, foundations, corporations and institutions who help make our work possible, and talented photographers who donate their images so that we can show you what we do.

We believe that restoring a person's sight and preventing blindness is one of the most effective ways to alleviate suffering, transform the lives of individuals and families, and alleviate poverty. We believe that everyone has the right to sight.

Through our partners, Seva is creating sustainable, economically viable, locally managed eye care programs that will continue to serve local populations long after Seva's involvement is complete.
So why on Earth would Seva Canada return funds allegedly donated in good faith back to OneCoin and its One World Foundation then?