OneCash Trading and PBB 150 securities warning issued in Philippines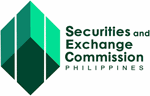 Two prominent MLM cryptocurrency opportunities in the Philippines have received warnings from the Philippine SEC.
According to the SEC's Enforcement and Investor Protection Department, neither OneCash Trading or PBB 150 are licensed to offer securities in the Philippines.
On its website, OneCash Trading pitches itself as "Your Reliable Digital Currency Trading Partner".
ONECASH Trading is an online crypto currency trading platform engage in partnering and educating individual crypto currency traders and first timer traders to venture into a business of buying and selling multi digital currencies such as bitcoin, etherium, ripple, dash, litecoin, monero, SIBcoin, mooncoin, and many others via ONECASH Trading platform and send it in bulk to our global trading counterparts such as GDAX, COINBASE, POLONIEX, HitBTC, Kraken etc.
OneCash Trading affiliates invest funds on the promise of a weekly ROI of up to 25% for eight weeks.
Referral commissions are paid out down ten levels on investment made within a unilevel team.
OneCash Trading claim to have 21,554 affiliate investors across 73 countries.
Alexa traffic estimates for the OneCash Trading domain however cite only the Philippines as a significant source of traffic.
Said traffic estimates suggest OneCash Trading investor activity peaked in early January and has since collapsed.
As at the time of publication, the PBB 150 website is offline.
The SEC claim PBB 150 affiliates invested in "kringle" points on the promise of a 120% guaranteed ROI.
The SEC advises that both companies are operating in the Philippines in violation of the Securities Regulation Code.
Those running OneCash Trading and PBB 150 face a five million pesos fine ($95,350 USD) or 21 year prison sentence.
Those promoting or having promoted either company may also face criminal charges.
Following an internal investigation into both companies, the SEC states
the names of all those involved will be reported to the Bureau of Internal Revenue (BIR) so that the appropriate penalties and/or taxes be correspondingly assessed.
Neither OneCash Trading or PBB 150 disclose who runs the company on their respective websites.