Nu Skin's $47 million dollar pyramid scheme settlement approved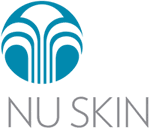 A proposed $47 million dollar settlement in a pyramid scheme lawsuit, filed by disgruntled Nu Skin shareholders, has been approved.
Rather than fight the pyramid scheme allegations in court, Nu Skin will pay the shareholders $47 million dollars. Judge Parrish also awarded shareholders $13.6 million dollars in legal fees.
Despite choosing to settle the lawsuit instead of clearing its name, Nu Skin and its management hilariously 'continue to deny the allegations'.
$47 million dollars of course says otherwise.
On the back of Nu Skin's pyramid scheme operations, sales in China topped $1 billion by the end of 2013.
This prompted Nu Skin's CEO Truman Hunt and CFO Ritch Wood to promptly offload $40 million in shares at an inflated price.
Totally nothing suss and, despite being fined by the SEC and Chinese government over Chinese pyramid scheme shenanigans, Nu Skin is obviously not a pyramid scheme.