My Advertising Pays funds seized for an "undisclosed period of time"

Following in the footsteps of Traffic Monsoon, My Advertising Pays claim their credit card processor has frozen funds for an "undisclosed and unanticipated period of time".
In an email sent out to My Advertising Pays affiliates yesterday, the company advised;
For reasons that continue to be withheld from us, our credit card processor has elected to place a hold on our USD Reserve Fund, limiting our ability to transact business and greatly hindering members profit share distributions.

Simultaneously, despite heavy pressure, our credit card processor has unilaterally elected to withhold Euro funds for undisclosed and unanticipated periods of time – sometimes upwards of six (6) months.

Accordingly, we are forced to suspend MAP transactions, both financial and otherwise, until these credit card processing issues can effectively be brought to a close.
Here's one pretty solid reason for the freeze: My Advertising Pays is a Ponzi scheme.
With the regulatory shutdown of Traffic Monsoon (My Advertising Pays uses the same adcredit Ponzi model), payment processors have been put on notice via subpoena.
It's expected that processors identified as having profited from processing Traffic Monsoon funds will be subject to clawback litigation.
Prior to the SEC shutting down Traffic Monsoon, Paypal froze the company's funds for six months. The fund seizure itself marked the beginning of the end for the scheme.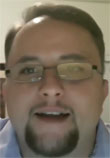 Knowing full-well how Traffic Monsoon turned out, Mike Deese (right) and My Advertising Pays have trotted out the same legal threats Traffic Monsoon made.
Needless to say, we have consulted with our attorney and – without immediate action on the part of the credit card processor – we look to institute legal action in order to recoup these funds immediately.
With My Advertising Pays' processor likely already working with regulators (legitimate processors are required to file Suspicious Activity Reports with authorities), a release of funds is unlikely.
Stay tuned…