MLMconnects Review: Pay to play MLM social network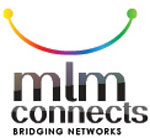 Traditionally when it comes to social networks, it is the networks themselves that provide value to the end-user.
This value is typically in the form of providing a service that the network's users didn't have access to before (and need) or an existing service that is better utilised via the social network in question.
Typically the problem I've seen with every MLM focused social network is that they bring nothing new to the table and solely rely on a recruitment-based business model to drive membership.
What results is a social network filled with marketers trumpeting the success of the network based on the monthly commissions they are being paid from the membership fees of the people they managed to get to sign up.
Outside of the financial incentive, there's little to no incentive or need to use the network and eventually it fails.
Is MLMconnects any different? Read on for a full review.
The Company
There is no information on the MLMconnects website indicating who is running or owns the company.
The domain 'mlmconnects.com' was registered on the 12th march 2012 however and lists a 'Yap Yong Long' operating out of California in the US as the domain registrant.
The MLMconnects Product Line
MLMconnects itself doesn't have a product line and instead its members are required to market membership to the website if they wish to earn commissions.
The MLMconnects Compensation Plan
The MLMconnects compensation plan revolves around a 5×7 matrix. This matrix places you at the top and then branches out into 5 legs underneath you: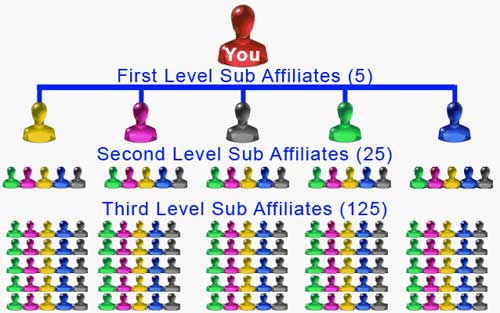 In turn these five legs branch out into an additional five legs and so on and so forth down seven levels for a total of 97,655 member positions to fill.
For each of these member positions filled (via the recruitment of new members yourself, your upline or your downline), MLMconnects pays out a monthly commission of $5 per member.
In addition to this matrix commission, MLMconnects also offer members a matching bonus. This matching bonus is paid down three generations (members you recruit are the first generation, members your first generation recruit are your second generation etc.) and 10% match of the matrix earnings of any applicable members.
Each generation of the check match comes with a recruitment requirement:
1st generation check match qualification = recruit 5 new members
2nd generation check match qualification = recruit 7 new members
3rd generation check match qualification = recruit 10 new members
There is no limit on the amount of member's earnings you can qualify to earn a matching bonus, so long as the above recruitment requirements are met.
Joining MLMconnects
Membership to MLMconnects comes in two varieties, free and paid.
Free members do not get to participate in the compensation plan and are pretty much crippled to spectator only mode as far as the MLMconnects social network goes.
Paid membership to MLMconnects comes in at $119 USD annually ($9.91 a month) and allows members unrestricted access and use of the social network. This equates to marketing whatever business they're currently in to the network visitors.
Conclusion
At the end of the day a social network needs end-users and MLMconnects fails to provide any true end value or need to use the service.
As someone not interested in the business opportunity, MLMconnects looks identical to the multitude of MLM focused (and business focused in general) social networks out there, of which there is no shortage.
When you add to this a compensation plan that squarely revolves around the recruitment of new members and pays out 100% of commissions out of membership fees, it's easy to see where the true value and focus is of MLMconnects.
If new paid members stop signing up nobody gets paid… and in turn nobody uses the social network which is like having a car without gas.
And pushing that analogy further, MLMconnects are rewarding you for encouraging more people to purchase cars from them (membership) but all the while withholding gas (end users not attached to the compensation plan).
Doesn't sound viable to me and failing bringing something new to the table come MLMconnects' launch on the 1st July 2012, I'm not really seeing how this opportunity is going to be viable in the long-term.
That aside, why does a social network need a prelaunch in the first place? With no products to ship either you're ready to go or you're not.
I can only imagine MLMconnects are seeing how many actual signups they get ($119 is a big ask for a social network that hasn't even launched yet) before deciding to go ahead with the venture or not.
Probably not the best way to go about launching a social network…