MaVie overturns WorldVentures' Temporary Restraining Order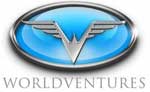 On June 4th WorldVentures filed a lawsuit against rival MLM companies Ariix and MaVie.
In their lawsuit, WorldVentures accused Ariix and MaVie of unfair competition. Based on evidence submitted at the time, WorldVentures' secured an ex-parte Temporary Restraining Order against both companies.
On June 26th a hearing was held, to determine whether or not WorldVentures' granted TRO should be converted into a preliminary injunction.
The hearing spanned June 26th and 27th, with an order published a few hours ago.
In response to the granted TRO, defendants MaVie, Advanced Wellness Solutions and Abdelwadoud Barakat filed an emergency motion seeking to dissolve it.
Based on evidence submitted by the above defendants, the June 28th order dissolves the TRO entered against MaVie, Ariix and Advanced Wellness Solutions.
The TRO currently in place, which expires on July 3rd, remains in place for the remaining defendants.
Not really sure where that leaves us.
The TRO in a nutshell prohibited use of WorldVentures' confidential information and trade secrets, as well as the recruitment of WorldVentures affiliates into MaVie and/or Ariix.
MaVie and Ariix are now free to do as they please, however the TRO remains in place for the named defendant former employees, most of which are now MaVie affiliates.
And July 3rd is only a few days away, so does that mean a preliminary injunction will be entered against the remaining defendants before then?
If not and the TRO will expire, why not just dissolve it now for all the defendants?
Seems a bit silly to prohibit staff and affiliates from using information and/or poaching when the companies they work for / are in can do it.
If the defendants so choose to engage in behavior explicitly prohibited by the TRO, the lifting of it with respect to Ariix and MaVie gives them plenty of loopholes.
Stay tuned for further clarification as the July 3rd TRO expiration deadline draws nearer.