MacroCoin now being pushed as IMP Europe, same pump and dump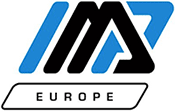 Tracking MacroCoin is a game of cat and mouse.
The company continues to come up with new business names to market itself, all under the same UECB Group banner.
With MacroCoin abandoned and the MLM opportunity website shut down, IMP Europe has emerged as the new name of the company.
IMP Europe provide a corporate address in Lichtenstein on their website.
The IMP Europe website domain ("impeurope.com") was privately registered on January 24th, 2017.
The IMP Europe website is as vague as ever, with logos of UECB and Global Sustainopreneurship Association (itself now rebranded as "SA Academy"), the only clues as to who's behind the company.
There is of course no mention of MacroCoin or the attached MLM opportunity.
The switch from MacroCoin as a branded MLM opportunity to IMP Europe appears to have begun in early May:

MacroCoin operated as your typical MLM pump and dump scheme. Affiliate signed up and obtained MacroCoin through the company at inflated prices.
MacroCoin itself was worthless, having no real world application or supply and demand.
The only people interested in the coin were those participating in the MacroCoin MLM opportunity.
Today the MacroCoin website is non-functional. IMP Europe is little more than a continuation of the MacroCoin opportunity under a different name.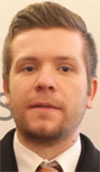 UECB Group is headed up by CEO Simon Karakaš.
Prior to launching IMP Europe and MacroCoin Karakaš (right) was involved in ByXpress, who created the MCoin cryptocurrency.
MCoin was a worthless altcoin cryptocurrency ByXpress mined through Coins Race. The company launched in 2015 and had crashed by early 2016.
In a ByXpress marketing video dated November 2015, Karakaš introduces himself as the "Cryptocurrency Officer of Coins Race".
Last we checked Karakaš was based out of Hong Kong, meaning IMP Europe exists in Lichtenstein in name only (shell incorporation).
Our published MacroCoin review attracted the attention of Karakaš, who threatened to sue BehindMLM for outing his connection to the scheme.
Here we go again…