M & G Home Business Review: $49.95 marketing

M & G Home Business launched as an MLM company in February 2014 and is headed up by "admin" Michael Flores.
Note that Flores' name does not appear anywhere on the M & G Home Business website, but does appear on affiliate emails and the company's domain registration.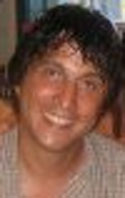 Flores (right) lists himself as the owner of "mandghomebusiness.com" through Begin Marketing. A corporate address in the US state of Pennsylvania is also provided.
Begin Marketing state on their website that they offer "the best email marketing leads and PLR products". Attached to the business is a single-level affiliate deal, which is attached to a $9.95 a month "Premium Membership". Lead subscriptions are also available, "starting at $29.95 a month".
Glenn Manger is named as Flores' partner on several M & G Home Business affiliate sites, which is presumably what the "G" in the company name stands for.
Often credited as "marketers", neither appear to have any experience running an MLM business opportunity. Working together though, both seem have a number of years experience generating MLM email leads (the Begin Marketing website was registered in 2000).
Read on for a full review of the M & G Home Business MLM business opportunity.
The M & G Home Business Product Line
M & G Home Business has no retailable products or services, with affiliates only able to market affiliate membership to the company itself.
Bundled with M & G affiliate membership ($49.95 and then $39.95 a month), is access to a "marketing system":
This completely automated marketing system will make you money by building you a profitable opt-in list and by advertising whatever you want to advertise.
The M & G Home Business Compensation Plan
The M & G compensation plan revolves around affiliates paying membership fees. The initial fee charged is paid directly to the affiliate who did the recruiting, with subsequent monthly fees paid out via a 2×10 matrix.
Recruitment Commissions
Everytime you refer someone to M & G you get paid 100% of their $49.95 startup cost.
As per the above explanation, taken from M & G Home Business' compensation plan material, whenever an M & G affiliate recruits a new affiliate they are paid $49.95.
Matrix Commissions
Residual commissions in M & G are paid out using a 2×10 matrix.
A 2×10 matrix places an affiliate at the top of the matrix with two positions directly under them (level 1):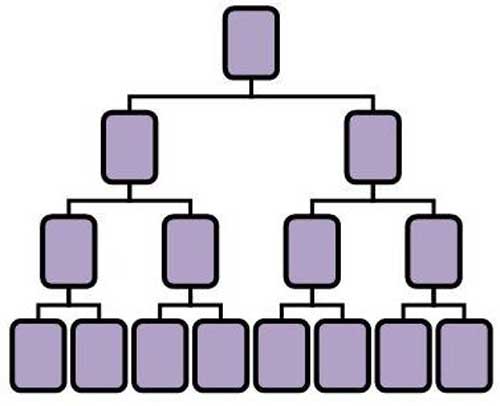 These two level 1 positions branch out into another two positions each (level 2), and again for level 3 and so on and so forth down a total of ten levels.
Each filled position in an affiliate's matrix represents a recruited affiliate, with M & G paying out a monthly residual commission out of membership fees paid by all affiliates in the matrix.
Note that M & G Home Business do not specify anywhere on their website exactly how much of a commission is paid out via the matrix.
Joining M & G Home Business
Affiliate membership to M & G Home Business is $49.95 and then $39.95 a month thereafter.
Conclusion
With no retail revenue being generated that means 100% of the commission revenue paid out by M & G Home Business is sourced from affiliates.
Due to the "100% commissions" nature of the initial recruitment commission, this drags M & G into cash gifting territory. Affiliates buy into the scheme for $49.95 (100% of which goes to the affiliate who recruited them), which then qualifies them to receive 100% of the buy-in fees charged to any new participants they recruit into the scheme.
The matrix back-end adds a recruitment-driven pyramid scheme hybrid element to the pay plan, again paying out commissions with affiliate membership fees and rewarding those who recruit the most (directly or indirectly).
Once those at the bottom of the scheme realise they can't recruit anyone, they stop paying their monthly fees which then means those above them stop earning commissions. They in turn stop paying their fees with this net effect trickling up the entire company.
Once it reaches the top?
Kaboom.