LyfeStart International Review: "Me too" health and nutrition

LyfeStart International launched in mid 2014 and are based out of California in the US.
Heading up LyfeStart is Co-founder and CEO, Christopher Pair Garza.
Garza is refreshingly candid about his MLM history, with his LyfeStart bio acknowledging that he is a
former CEO and President of Herbalife (and) former Vice Chairman of the Direct Selling Association.
According to his LinkedIn profile, Garza's association with Herbalife began in 1985 and continued on till 2001. During this time (1990-2002) he also served as a "Director" at the DSA.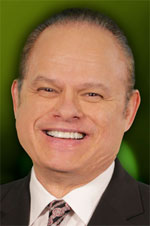 In 2002 Garza (right) became the President and CEO of Cynergy Partners Inc., who are described on a LyfeStart investment brief as being
an investment and consulting firm basedin Beverly Hills with a focus on consumer products, network marketing and international expansion.
The brief expands on Garza's LyfeStart corporate bio, crediting him as the
Director of Neways during its successful sale to a Private Investment Fund for 400mm +.

Mr. Pair served as the Vice Chairman of the DirectSelling Association, and the Boards of the Consumer Health Products Association and the Nutritional Products Association.

He received his BA as well as his MBA from the University of Redland; and also served as a reserve in the OC California Sheriff's Office.
I'm not entirely sure why LyfeStart credits him as "Mr. Pair" instead of "Mr. Garza" in the brief.
The brief is actually quite an interesting read, as it goes over the starting up of the company and reason LyfeStart were seeking investors:
The Company seeks an investment of $3,000,000, with funds to be used for marketing and sales, inventory, product development and operating capital (the "Offering").

Upon completion of the Offering, LyfeStart anticipates that it will commercially launch with sales of its four core products in the first quarter of 2014.
Also of note is that the brief reveals Lyfestart is a "Delaware Corp", meaning they are actually registered in Delaware, not in California where they are based.
In any event, read on for a full review of the LyfeStart International MLM business opportunity.
The LyfeStart International Product Line
Lyfestart was incorporated in 2013 to address the $300+ billion global wellness market including healthy nutritional products, alternative healthcare and personal development.

We are developing cutting-edge, bioengineered nutrition & weight-loss solutions that contain bio-active ingredients which will allow FDA appropriate claims.
LyfeStart advertise three flagship products on their website: Nourish, Restore and Protect. Together, LyfeStart claims these 'are core products that are the foundation of good health.'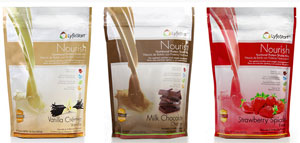 Nourish is a "nutritional protein shake":
Each Nourish shake contains 10 grams of protein, 25 vitamins and minerals, and essential amino acids critical for the body's daily health. Nourish has zero sugar, zero cholesterol, zero trans fats and is low in carbohydrates. It comes in three delicious flavors — Milk Chocolate, Vanilla Crème and Strawberry Splash.
Restore is a "vitamin, mineral and organic complex":
Restore provides 25 essential vitamins and minerals and three organics: Spinach, Kale, and Yams. Each daily serving provides the ORAC value equivalent of over three hearty servings of vegetables.
Protect provides "antioxidant and immunity support":
Protect delivers plant-powered nutrition with antioxidants and immunity-boosting ingredients for maintaining everyday health.

It contains a powerful antioxidant-rich Superfruit Blend from extracts of Mangosteen, Goji Berry, Pomegranate, Acai and Noni.

Protect also includes proprietary ResistAid for triple-action immune support from bioactive flavonoids.
An "Aloe drink" and "energizing tea" also feature on the LyfeStart website as products that are "coming soon".
Unfortunately, LyfeStart do not provide retail pricing for any of their products on their website. I did however manage to track them down on an affiliate application form:
Nourish – $26.50
Restore – $23.35
Protect – $33.65
Why these prices aren't available on the LyfeStart website is a mystery.
The LyfeStart International Compensation Plan
LyfeStart do not provide detailed compensation documentation on their website.
A summary is provided, however this falls woefully short for anyone conducting due diligence on LyfeStart as an MLM income opportunity.
As such, the following LyfeStart compensation plan analysis has been put together from various affiliate presentations. I've cross-referenced what I found with what little was available on the LyfeStart website.
Retail Commissions
Retail commissions are offered on LyfeStart products, with the commission payout equal to the difference between the wholesale and retail cost of a product.
Using the Nourish shake as an example, this works out to around $11 retail commission per pouch sold.
LyfeStart International Affiliate Membership Ranks
There are nine LyfeStart International affiliate membership ranks mentioned on the LyfeStart website. These ranks appear to determine how many unilevels and generations an affiliate is able to earn commissions on.
Unfortunately no information on the qualification criteria of the ranks is provided, nor is there any explanation of the correlation of an affiliate's rank with what commissions they are eligible to earn on.
Unilevel Commissions
Residual commissions in LyfeStart are paid out using a unilevel compensation structure. A unilevel compensation structure places an affiliate at the top of a unilevel team, with every personally recruited affiliate placed directly under them (level 1).

In turn, if any of these level affiliates go on to recruit new affiliates of their own, they are placed on level 2 of the affiliate's unilevel team. If any level 2 affiliates recruit new affiliates they are placed on level 3 and so on and so forth.
There are no width restrictions in a unilevel team, with the width determined by how many affiliates are recruited on any given level.
Commissions are paid out in the unilevel as a percentage of the sale volume generated by recruited affiliates on any given level.
Due to LyfeStart not providing adequate compensation plan information on their website, I've provided percentage ranges as per the LyfeStart website and various affiliate presentations I viewed:
Level 1 – 8%
Level 2 – 6 to 8%
Level 3 – 6% to 8%
Level 4 – 4% to 8%
Level 5 – 2% to 8%
Level 6 – 2% to 8%
Whether or not commissions are payable beyond level 6 is unclear. The LyfeStart website only mentions commissions on levels 1 and 2, and level 6 was the deepest example I saw on an affiliate presentation.
Generation Bonus
A generation bonus is mentioned on the LyfeStart website, stating that affiliates can get paid 'up to 4% on up to 4 generations of organizational volume.'
A generation bonus usually sets a benchmark affiliate rank to define a generation, and then pays out a percentage of the sales volume generated by affiliates in that generation.
Typically a generation bonus is used to extend an otherwise unilevel commissions. With LyfeStart appearing to cap their regular payable unilevel commissions at six levels, it's likely that is the case here.
Unfortunately how an affiliate qualifies for generation payouts or any specific information on the bonus is not provided.
Joining LyfeStart International
Basic affiliate membership to LyfeStart International is $59 (Lyfekit 1). This includes a pouch of Nourish and a bottle of Restore.
An affiliate also has the option of signing up for $99 (Lyfekit 2), which adds a bottle of Protect on top of Nourish and Restore.
Conclusion
It's a shame that the transparency shown in LyfeStart's corporate bios isn't carried through to the rest of the company.
I felt that the relatively detailed history of the company'e executives was well done, providing those conducting their due-diligence with a clear picture of where management has come from.
That makes the lack of detailed compensation plan material and absent retail pricing all the more baffling. These guys aren't MLM newcomers, so why they've chosen to omit essential information from those considering LyfeStart affiliate membership baffles me.
One thing I did notice, and I think is somewhat reflective on the absence of retail pricing and a detailed comp plan explanation, is that the company isn't using the comp plan or retail pricing as a selling point.
This didn't click until I ran into the investor brief (trying to track down retail pricing), which focuses heavily on comparisons between LyfeStart and other MLM companies:
Global Reciprocal Network Marketing is the perfect strategy for LyfeStyle's essential daily products and LyfeStart is ideally suited to partner in the expansion of this approach with some of the most successful corporations in the industry (from Alticor, Herbalife, & Shaklee, to Vorwerk, Avon, etc.) for its launch.

Leading marketing firms including NutriLite (division of Amway), Herbalife, NuSkin and Visalus have successfully captured market share, driving more than $10 billion in sales and achieving more than $7 billion in market capitalization.

We believe LyfeStart is well-positioned to compete in the burgeoning health and wellness market, leveraging the experience and expertise of its founding members and management team with leading marketing firms, a differentiated marketing approach, with superior, as well as competitively priced products
The impression I got was that LyfeStart was more of a "me too" opportunity, hoping to break into an existing market and grab their slice of the pie.
Rather than innovate and bring something new to the space though, they're adopting a piggyback approach and hope to ride on the coattails of other's success.
"If all these companies are making money and we do the same thing, so can we!"
Nowhere is this better illustrated than in a chart provided in the investor brief, directly comparing LyfeStart's Nourish shake (labelled "Vitalex") with those they hope to emulate:

As you can see, we're talking a few cents difference between Herbalife and BeachBody. And even then that might have changed, as Nourish is priced at $26.50 a pouch.
On the surface that would appear to drop the price of LyfeStart's offering even more – but whether or not Nourish can be directly compared I'm not sure.
In failing to provide retail pricing on their website, LyfeStart clearly demonstrate they're not looking to move their products on price. Nor are they looking to provide a detailed break-down of their business model to anyone considering the opportunity.
Instead, this is how LyfeStart market their company:
(LyfeStart's) founders and executive team includes seasoned executives from industry leading wellness network marketing firms including Herbalife, Visalus and Amway.
Still not seeing it?
On a blog set up by Founder Christopher Pair, a post titled "A Ground Floor Opportunity for Better Living and Health" appears.
Here's how it opens:
You have probably heard of Herbalife or ViSalus, two highly successful companies that provide nutrition and weight management products, and employ thousands of people worldwide.

Perhaps you were even one of the individuals who passed up getting involved when these two companies started, only to find that you had missed out on getting involved in a growing business in its early stages.

If you are an entrepreneur who is seeking an exciting ground floor opportunity in the world of health and nutrition, you are about to learn of a new venture that allows you to pursue financial independence through sharing a new line of excellent nutritional products.
Namedrop-o-rama.
Quite obviously, the aim is to associate the success of the aforementioned companies above with that of LyfeStart, and use that as a promotional rallying point.
Had LyfeStart put some effort into providing basic pricing information about their products and a breakdown of the compensation plan, I'd have no issues with the name-dropping.
Hell, directly calling out their competitors and explaining why they are better (prices, comp plan payouts) would actually be a welcome marketing strategy (far too many MLM opportunities like to pretend they are the only player in their niche).
But instead, by simply name-dropping as many companies as they can at every given opportunity, LyfeStart succeed only in projecting a "me too" vibe.
That might work for someone who's familiar with the companies mentioned, but for anyone wondering what LyfeStart is all about – it's not even barely enough information to make a sound decision with.
Lift your game guys, for a company that launched in 2014 how LyfeStart International is officially presented is sorely lacking.
I'm not too fond of the name either. I kept reading it as a spelling mistake someone might make in a text message or something. Annoying.
Update December 24th 2014 – Less than a year out the gate, LyfeStart have announced their closing down.
Visitors to the LyfeStart website are now greeted with the following message:
Dearest LyfeStart Family,

It is with a heavy heart that we must inform you of some news regarding LyfeStart.

It is very unfortunate but effective immediately, LyfeStart will no longer be in business. Although we had hoped to weather the storm, we are sorry to report that we will close our office in Irvine. All LyfeOffice and Customer & Advisor Care operations will cease effective today.

We would like to express our personal appreciation for the association we have had through this last year. You have been a wonderful, supportive, hardworking family of Advisors, and we wish you every success in the future.

Sincerely Yours,

Christopher Pair Garza and John Purdy
Not sure what "storm" it is they're referring to, but reading between the lines it appears LyfeStart's launch wasn't as successful as they'd hoped.