Lusate Ponzi collapses, website pulled offiline

The Lusate Ponzi scheme has collapsed.
On June 16th Lusate's website was reverted to a diagnostic page, indicating the entire site and backend had been deleted: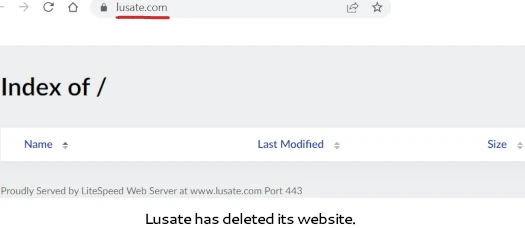 As BehindMLM understands it, in the lead up to its collapse Lusate held an "exclusive package" promo to encourage new investment.
In hindsight, this was an attempt to fatten the pot as much as possible before disappearing.
Lusate was an MLM crypto Ponzi that launched in April 2023.
Believed to be run by Russians, Lusate pitched daily returns of up to 1.3% a day.
SimilarWeb tracked a massive decline in Lusate website traffic between April and May 2023: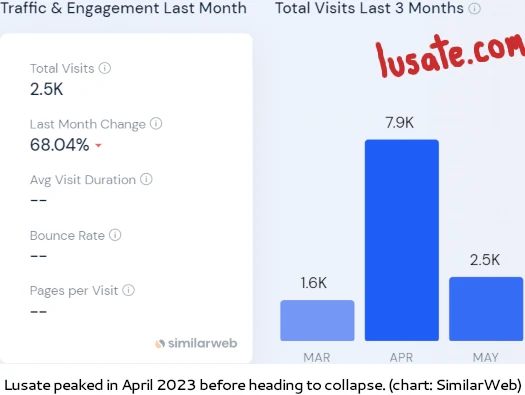 June likely wasn't faring any better, prompting the scammers behind Lusate to pull the plug.
Lusate victim numbers and how much was collectively lost remains unknown.