Liyeplimal non-regulatory securities fraud lawsuit dismissed

The non-regulatory Liyeplimal securities fraud lawsuit filed in the US is on the verge of being closed.
Following motions of dismissal filed by several defendants, the original complaint was dismissed on May 17th.
Twenty Plaintiffs filed suit against Liyeplimal (dba Global Investment Trading) back in June 2022.
The Complaint accused Liyeplimal and owner Emile Parfait Simb of securities fraud.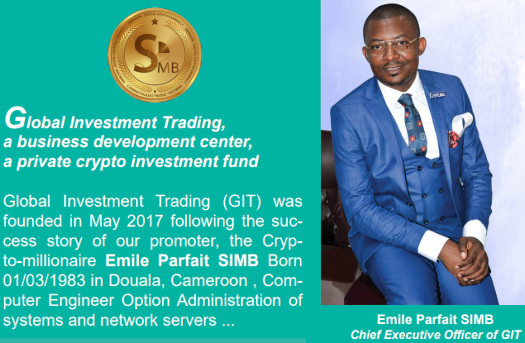 It's important to note that the granted dismissal was not based on the merits of the case. Rather the motions were granted due to improper jurisdiction.
The Moving Defendants subsequently filed motions seeking to dismiss the case for lack of personal jurisdiction, improper venue, insufficient service of process, and failure to state a claim.
At issue was fraud alleged to have taken place in New Jersey.
Plaintiffs maintain that a substantial portion of the wrongful conduct at issue took place and had an effect in New Jersey.

Plaintiffs further argue that Defendants received compensation by doing business in and engaging in activities having an effect in New Jersey.

Plaintiffs, however, fail to point to any allegations in the Complaint or provide further information to substantiate these arguments.
The court acknowledged that "ordinarily (it) would transfer a case filed in the wrong venue to a proper venue", but that this wasn't applicable due to Plaintiffs failing to identify "any injustice or inconvenience that will result from a dismissal."
In fact, given Plaintiffs' vague allegations as to where the alleged wrongful conduct did occur, and the fact Plaintiffs and Defendants are located throughout the world, the Court cannot ascertain an appropriate venue.
In dismissing the case, the court granted Plaintiffs permission to
file an amended complaint that establishes venue in New Jersey, or they can re-file in an appropriate district.
The deadline for an Amended Complaint filings is June 16th.
If Plaintiffs do not file an amended complaint within this time, the matter will be closed.
At time of publication there is no Amended Complaint filing on the case docket.
I've scheduled BehindMLM's next case docket check for June 17th.
Update 8th August 2023 – Plaintiffs failed to file an Amended Complaint by the specified deadline.
This prompted the court to order the clerk to close the case on July 13th.
On July 27th, Plaintiffs filed a Motion for Reconsideration on the order to dismiss the case. A hearing on the motion has been scheduled for August 21st.
Update 22nd August 2023 – The court denied Plaintiff's Motion for Reconsideration on August 8th.
This brings BehindMLM's coverage of the Liyeplimal civil securities fraud lawsuit to a close.