Jusuru acquired by Modere (Z Capital Partners LLC)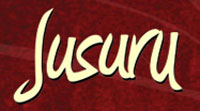 Jusuru's $250 a month collagen juice has found a new home, following the announcement of an acquisition by Modere.
As per a January 18th press-release issued by Modere's parent company, Z Capital Partners LLC;
The addition of Jusuru to Modere will accelerate the international expansion of Jusuru's award-winning Collagen/HA Matrix Technology and fuel future Modere health, wellness and personal care products.
Alexa estimates show a sharp decline in traffic to the Jusuru website throughout the fourth quarter of 2016.
BehindMLM reviewed Jusuru back in 2012 and had a hard time swallowing the viability of its $66 a liter collagen juice.
Jusuru will become the new Modere Collagen Sciences division, and will be led by Jusuru's co-founder and President Asma Ishaq. During the gradual integration process, both companies' businesses will continue to operate as usual.
At the recommended dosage, consumption of Jusuru's Life Blend beverage came to about $250 a month.
BehindMLM reviewed Modere in 2014 and found the business model focused heavily on affiliate autoship recruitment.
Start Right:  When joining you'll want to (a) purchase the Builder Collection (or $300 point order) for $399, and (b) set up your monthly SmartShip of at least $100 points.

This will allow you earn from the entire Modere Compensation Plan, including Promoter, Builder and Leader Shares from the Revenue Sharing Pool.
With the FTC's recent MLM guidelines on autoship recruitment, this business model might be a problem for Jusuru going forward.