Jeunesse will not stop selling Instantly Ageless without court order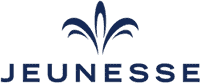 Despite being cut off by their supplier, Juenesse has vowed to continue selling Instantly Ageless unless a court order prohibits them from doing so.
The announcement was made in an April 12th statement provided to BehindMLM, which I've reproduced below in full.
Jeunesse has been made aware that Anti Age Technologies, LLC owners Greg and Kellie Serrault are claiming that they have terminated their agreement with Jeunesse to license Instantly Ageless.

First, we deny that Jeunesse in any way breached the contract between Jeunesse and Anti Age Technologies, LLC.

In fact, upon receiving the notification from the Serraults of the allegations, which we believe to be completely without merit, Jeunesse filed a lawsuit last week to protect our rights and the rights of our distributors and customers.

Second, we want to assure you that we will continue to supply Instantly Ageless to our distributors and customers while the courts consider this matter.

While we regret that Greg and Kellie have chosen to take this position, we are confident that our rights will be vindicated in court, and in the meantime, we'd like to assure our customers that we will continue to manufacture and supply Instantly Ageless.
I had a look on Pacer this morning but nothing came up. I've reached out to Jeunesse for clarification on the lawsuit and will update when they reply.
Kinda strange Anti Age Technologies didn't reference the lawsuit in their own April 11th press-release.
Stay tuned…
Update 16th April 2017 – Still haven't heard anything from Jeunesse about their lawsuit but a reader has sent me a counterclaim filed by Anti Age Technologies.
The counterclaim reveals Jeunesse's lawsuit was filed in the Ninth Judicial Circuit Court in Seminole County, Florida.
Anti Age Technologies pretty much reiterate the statements they made in their press-release last week.
Relief sought in the counterclaim is an estimated $10 to $15 million dollars in damages.