Jeunesse to keep its shady secrets (Jensen lawsuit)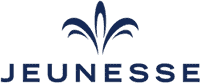 One of the more interesting aspects of Jeunesse's lawsuit against former President Darren Jensen, is Jensen's discovery requests.
In particular, Jensen's demand that Jeunesse hand over information pertaining to regulatory issues and attempts to illegally sell products in Asia, South America and Europe. Jensen also sought information on Jeunesse's Chinese MLM license and 'documents concerning Jeunesse's termination of Matthew Nestler'.
Jeunesse opposed Jensen's request and sought a protective order. The company argued that disclosing this information would cause "irreparable harm".
On June 30th the matter was ruled on, with Judge Baker denying Jensen's request for discovery.
Jensen's discovery requests were denied on the basis of "the information sought" was not "relevant to any" of Jeunesse's claims.
Jensen had argued that 'the requested documents all relate directly to his affirmative defenses, specifically the affirmative defenses of unclean hands and bad faith', however this was shot down.
Although Jensen argues that Plaintiff's wrongdoing is "at the heart" of its motivation for bringing the suit, there is no showing that such motivation, assuming it is true, is of any relevance here.
As juicy as some of Jeunesse's corporate secrets and potentially nefarious business practices might be, unfortunately, for the time being, they will remain out of the public eye.
Mr. Jensen voiced his concern about and opposition to many of these practices and decisions, expressing his disappointment with Jeunesse's culture of encouraging profitability through any means necessary.

This opposition resulted in significant discord between Jeunesse and Mr. Jensen.

And when Mr. Jensen left his employment with Jeunesse, he informed superiors at Jeunesse that his desire to work for a public company that operated with a different culture, higher standards, and greater transparency was a motivating factor in his decision.

Mr. Jensen has a good faith basis to believe that Jeunesse brought this lawsuit for improper retaliatory reasons and to muzzle Mr. Jensen from expressing his views in the event of legal proceedings against Jeunesse arising from practices and decisions about which Mr. Jensen is aware.
Stay tuned…