Jeunesse settle raiding lawsuit against Darren Jensen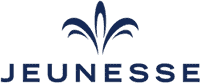 On January 8th Jeunesse filed a lawsuit against former President, Darren Jensen.
In their lawsuit Jeunesse accused Jensen of raiding the company to build LifeVantage, of which Jensen is currently President and CEO.
Back in March Jeunesse's lawsuit was referred to mediation, with a report on mediation developments held on August 26th.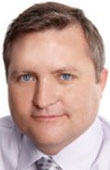 As per the report, a mediation conference was held between Jeunesse and Jensen (right) on August 25th.
The report notes that 'the case has been completely settled'.
A Notice of Settlement filed three days later on August 29th advised
the parties are finalizing a settlement.

Upon the finalization of the settlement, which is expected to occur in (sic) within the next sixty (60) days, the parties shall file a joint notice of voluntary dismissal with prejudice.
Judge Presnell appears to have ignored that last paragraph. Later that same day he issued an order dismissing Jeunesse's case without prejudice.
Unfortunately the settlement is confidential, so details of how Jeunesse resolved their raiding claims against Darren Jensen are not public.